Kärsitäänkö teillä talvisin kuivista huulista? Meillä ainakin tuntuu, että kun pakkaset purevat ja lapset yrittävät vielä kostuttaa huuliaan ulkona nuolemalla niitä niin ne kuivuvat entisestään. Olemme kehitelleet kuiville huulille ihanan herkullisen, luonnollisen ja toimivan kuorinna. Tämä  ei ole mitään rakettitiedettä, enkä varmastikkaan ole ainoa joka tekee tätä, mutta tytöt olivat sitä mieltä että tästä kannattaisi blogata kun " se on niin ihanaa!". Kuorinta koostuu kahdesta simppelistä ainesosasta, kookosöljystä ja kookossokerista. Ne sekoitetaan rouheaksi tahnaksi ja tahnalla kuoritaan huulet ( tai mikä vaan kuorintaa kaipaava kohta ihosta). Kuorinta on myös syötävää joten sen suuhun joutumista ei tarvitse stressata. Oikein kuivat huulet on sen jälkeen vielä ihana rasvata kunnolla. Meidän suosikkimme jotka mahtuvat myös haalarin taskuun ovat Crazy Rumors huulirasvat. Ne ovat 100% luonnollisia ( luomua ja vegaanisia myös), mutta niissä on aivan ihania tuoksuja kuten purkka, minttusuklaa tai vaikkapa banana split.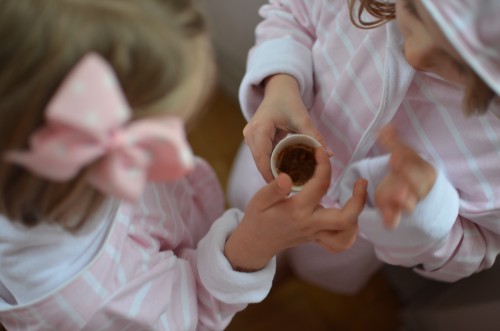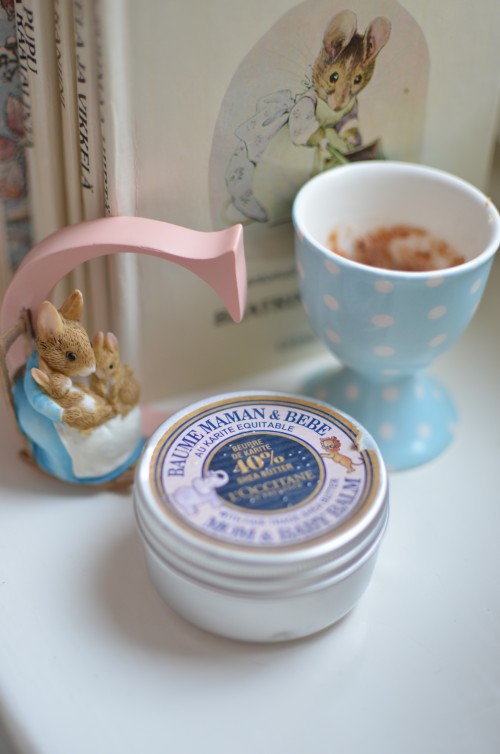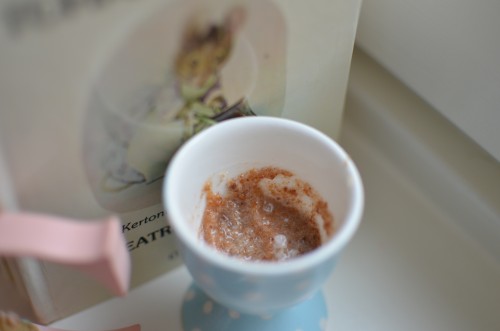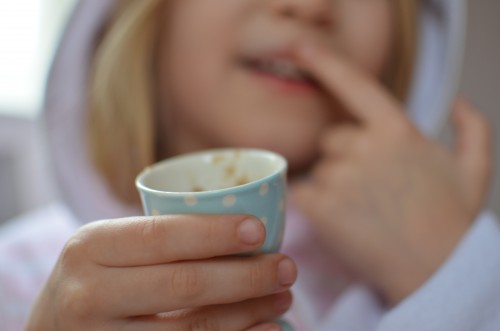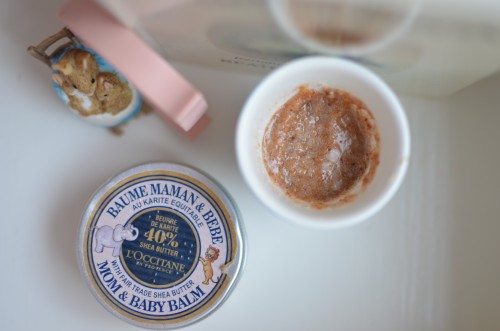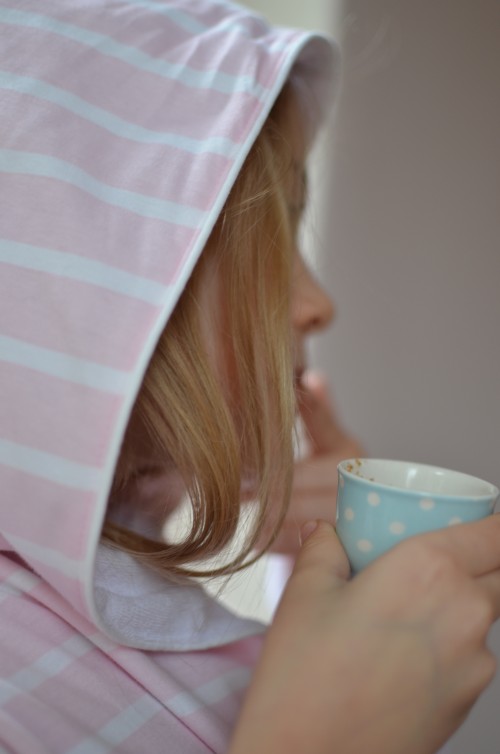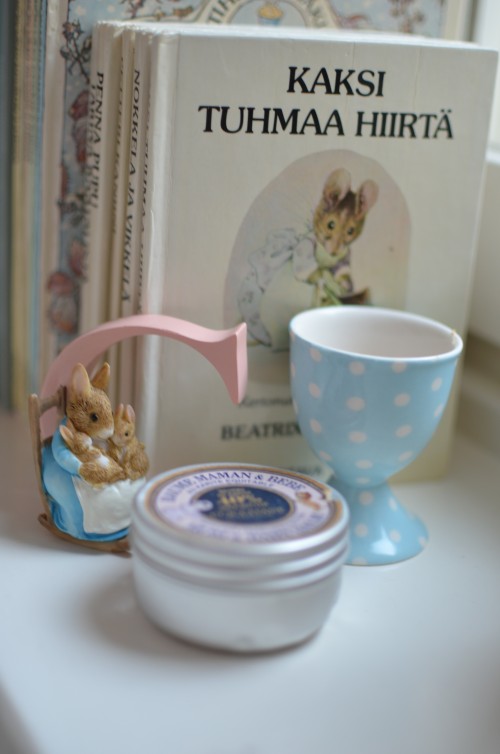 Do you get dry lips during winter time? My kids seem to get that every year. If the weather gets cold, to minus degrees, and they try to moisten the lips by licking it gets even worse. But we have come up with a very good solution for those dry patches. A natural lip scrub. We just mix coconut oil & coconut sugar into a paste and scrub it on our lips. It tastes good too and is totally edible so it causes no worries to me. We top it off with a simple lip balm like the L´occitane one in the picture or one of our favourites like the Crazy Rumors lip balms that are 100% natural but still have great scents like bubble gum or mint chocolate ice-cream. Those fit in the coat pocket snugly too.
Pehmoista päivää!
Have a soft & sweet day!
Lattemamma
p.s. Tyttöjen super pehmoiset aamutakit ovat Sanettan joka on meidän toinen pitkäaikainen alusvaate- ja yöpuku suosikki Petit Bateaun lisäksi. ( löysin ne Kids Avenuen  -50% alesta ihan sattumalta matkalla lounaalle ystävän kanssa… meillähän on ollut uudet kylpytakit ostoslistalla jo puoli vuotta)