You all know Sophie la Girafe. Well the good old classic toy has been in the media lately as someone cut theirs in half and found mold inside it ( and youtube filled with videos of others trying the same). I think by now the whole "scandal" has died down a little as it has been established that the teething toy Sophie is not a bath toy and the instructions advice one not to emerge it in water just to clean it by wiping it with a damp cloth.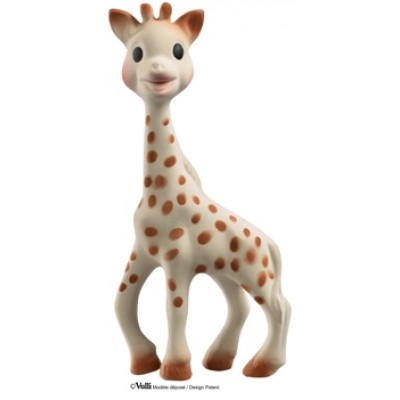 But it made me think of another Sophie toy I once received in a goodie bag from a blogging event over a year ago. It´s a Sophie bath toy. My girls are kind of "old" to have bath toys but they still do and when we got the Sophie I thought I would save it and maybe give it as a gift to a friend who has a baby at some point. But my girls insisted on having it and it has been in our bathroom since. I really don´t mind it as I like the look of the natural Sophie´s. But to get to my point this Sophie bath toy is great as it does not contain any holes so it does not collect the bath water inside of the toy thus not growing mold as some bath toys do.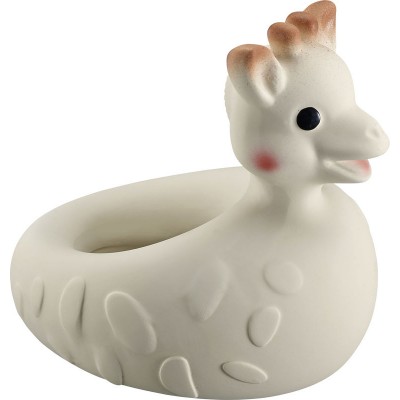 I also like the Fanfan teething toy that is new from the Vulli brand. It looks similar to Sophie but it´s a deer and it´s such a cute little toy. All the Sophies & friends are 100% natural rubber. 
Are you a Sophie fan? We had one for each girl.
Have a good day!
Lattemamma
p.s. You can see the cleaning instructions for the teething toy here and a few words about saliva and it´s effects. 
Photos from Ombrellino, see links.
p.p.s. Seuraatko Ombrellinoa Instagrammissa? Jos et vielä seuraa niin nyt on hyvä hetki aloittaa. Helmikuun ajan 5 bloggaajaa ottavat instatilin haltuunsa vuoroviikoin ja Lattemamma on vuorossa viikolla 7 eli ystävänpäiväviikolla. Olisi kiva nähdä teidät kaikki siellä! ♥