Happy thoughts
by Sofia - in Random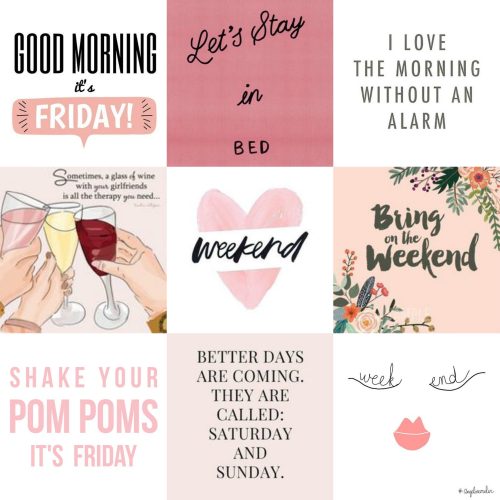 I had an incredible week filled with energy from friends and it will continue to the weekend. On Monday I went to the late night movies with one friend ( it´s a great way to meet a girlfriend even after all the hobbies & homework ). On Tuesday I had one friend come over for breakfast and girl talk with bagels and lox and had dinner with a group of girlfriends ( the original Lattemamma´s) the same night at OX which is a fairly new restaurant in Helsinki. I´m having two lovely ladies for lunch today, one all the way from London and tonight I´m going to see a play and have a glass of red wine with my high school besties. 
So all in all the week has been and will be filled with girl power. If that does not give one an uplift then I don´t know what will. I practically filled my week with my favourite people! There may also have been some plane tickets purchased recently for an adults ski trip weekend with my oldest favourite person ( and our husbands) in a few weeks time and a plan to meet another friend in New York briefly at the end of the month. I have a spa day booked this month with two friends and I penciled in a night to meet up with a friend I have not seen in years. Sometimes when we have small children we tend to just go with the everyday life of hobbies, washing, cooking, bedtime stories and school runs. And there is absolutely nothing wrong with that, vice versa. But it´s so important to me to make some room for friends. Obviously for friends I have in common with my husband, but I find it so important to have these girlfriends of my own as well. They are my happy thought!
Have a lovely weekend!
Hyvää viikonloppua ♥!
Lattemamma
p.s. Some pinkspiration for the weekend for whomever felt like it was never coming this week. It always does. Thankfully!