We had a friend of Bubble Gum´s over for a playdate the other week. The girls baked lemon poppyseed muffins from a ready mix ( just add water, butter & eggs kind) and then they decorated bunny balloons. I bought three helium balloons, one yellow, one light blue and one white. The girls drew bunny ears on thicker paper ( with a "little" help by yours truly for the sizing) and coloured them in a little. We used masking tape to attach the ears and then drew faces on the balloons with a black marker.  It was a fun playdate so I thought I´d share a few photos with you…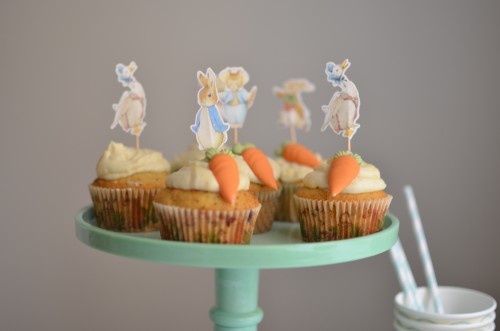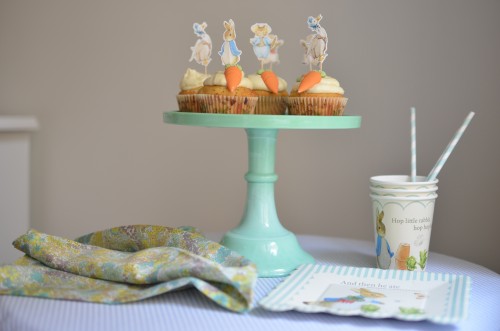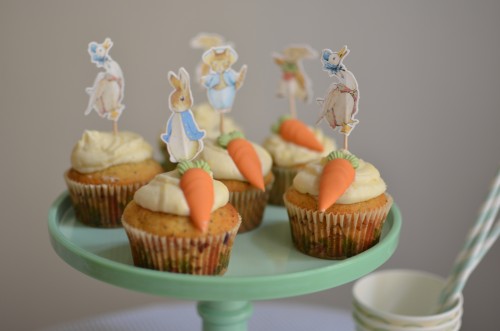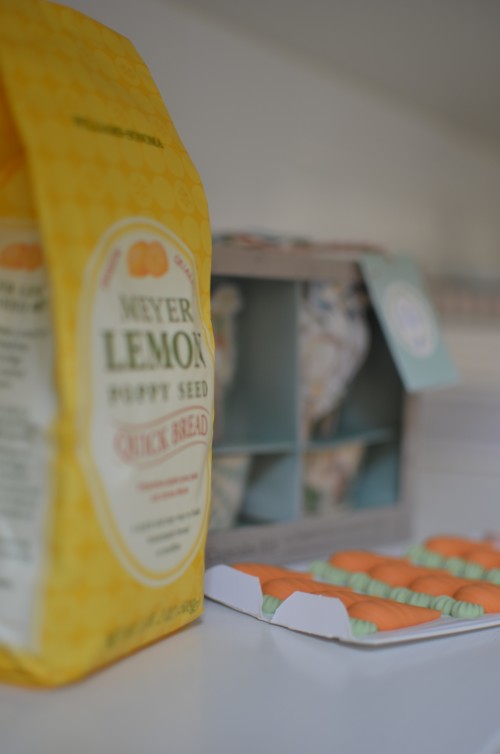 These Peter Rabbits would be cute for Easter to! Maybe with a great carrot cake muffin? I try to get that Miette recipe done before easter to share it with you. Those were some pretty awesome carrot cupcakes! The cupcake kits & Peter Rabbit plates etc. are by MeriMeri. I found mine in Ombrellino.
We ate a little snack of berries, some of our favourite " super cherry tomatoes" that my kids pop like candy and little organic carrots. Then the girls tasted the muffins, which neither loved too much ( I had a bite and thought they were delicious). But the most important part was that they had super fun making them!
Lattemamma
p.s. Here are the girls baking ( this picture is from my phone, never mind the quality), I can tell you both of their faces have wide grins on them from one ear to the other! I separated everything they needed in two so they could do it all together. The lemon poppy seed quick bread & muffin mix is from Williams-Sonoma. I bought it for the summer house but never got round to using it there so now was about time!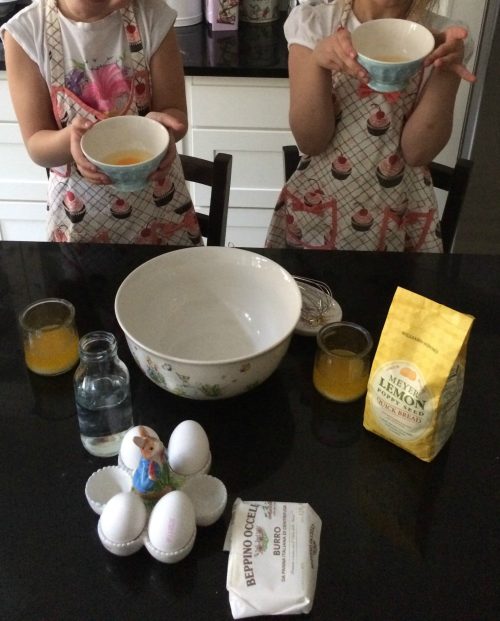 I didn´t think to take decent photos of the balloons. The craft was easy and would be cute for Easter too so I think we will remake them one day soon and then share with you!