Mothers Day Gift
by Sofia - in Random
I wanted to share this mothers day gift I got from my girls. It´s not expensive at all but it´s somehow so perfect as it shows me how well they know their mama. It´s a vintage brooch, but not just any brooch. It´s a dragonfly. I love dragonflies!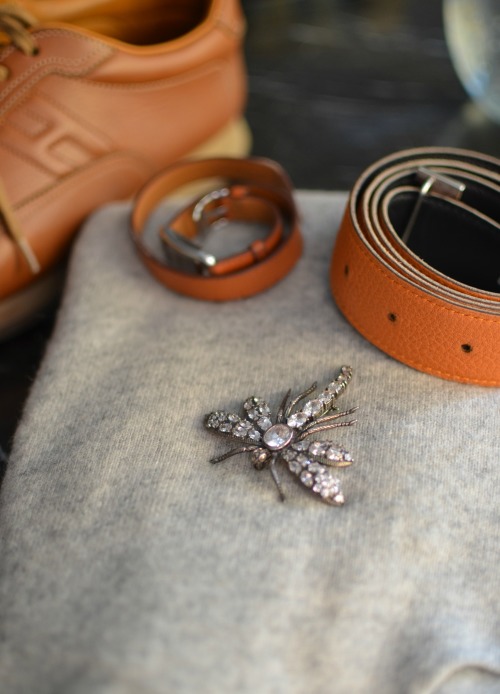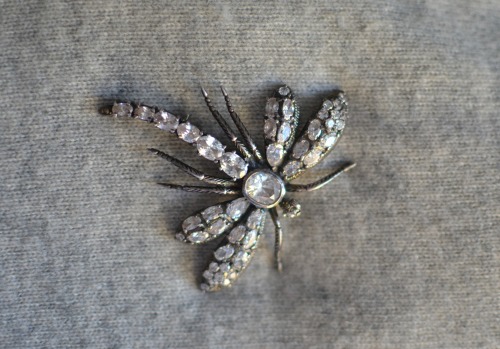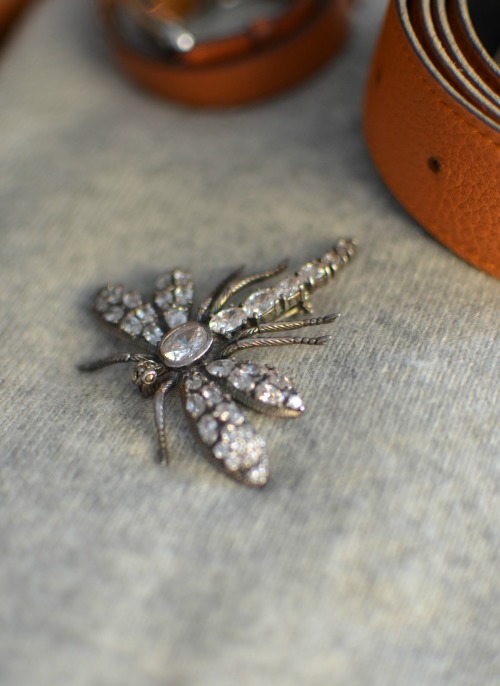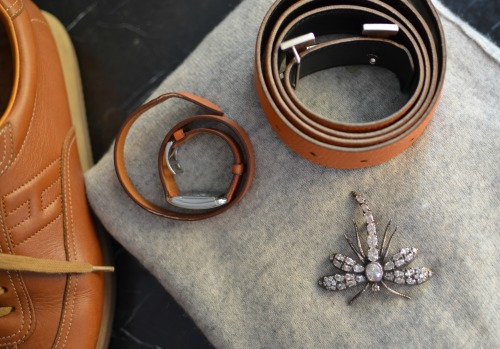 Sain tytöiltä vintage rintaneulan äitienpäivälahjaksi. Se ei ole mikään arvokas koru hinnaltaan, mutta se on minulle sitäkin tärkeämpi. Ajatella, että pienet tytöt tuntevat jo äitinsä niin hyvin, että tietävät minun rakastavan sudenkorentoja. Tämä koru on ihan täydellinen harmaan kasmirneuleen kanssa. Yleensä meillä äitienpäivälahjat ovat päiväkodissa tai koulussa tehtyjä ja niitäkin sain tänä vuonna. Ne ovat ainakin minulle enemmän kuin riittävät lahjat,  enkä muuta odotakaan, mutta kannan kyllä ylpeänä rinnassani myös tätä alle kymmenen euron aarretta jonka tytöt minulle rakkaudella valitsivat.
Ihanaa alkavaa viikkoa!
Lattemamma
p.s. I had to spent Mothers Day in New York all alone so I got my present a day early. I packed it with me to wear there and you can see my other accessories in the photos. Hermès all the way. Even those sneakers I found in my mothers closet that I used to wear in Hamburg going around castings over ten years ago. How time flies… By the way I had freshly made waffles with blueberries for breakfast to celebrate Mothers Day even if it was in a hotel.