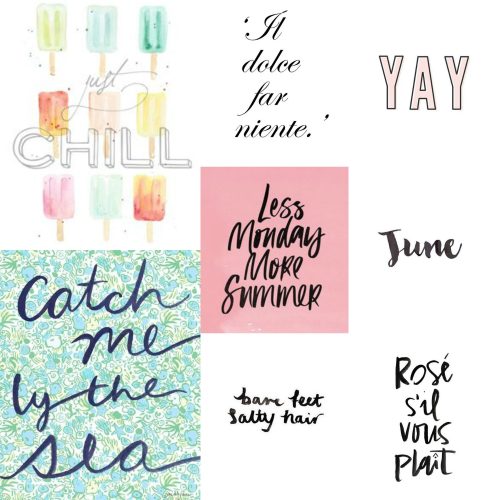 Pidän pienen loman blogista näin kesän alkuun. Aloitamme kesän vieton suuntaamalla pitkäksi viikonlopuksi ystävien veneelle Etelä-Ranskaan ja sen jälkeen avaamme ensi viikolla vihdoin ja viimein saarikauden koulujen päättymisen kunniaksi. Palataan siis blogin puolella kuulumisiin kesäkuun 12. päivän jälkeen kun leirit alkavat ja palaamme taas hetkeksi kaupunkiin. Ihania kevätjuhlia ja valmistujaisia niitä viettäville ja aivan erityisen upeaa kesää! Se alkaa nyt!
I´m taking some time off of the blog for a little holiday. First I headed down to South of France with my husband and our couple friends for a long weekend of boating ( there is going to be a surprise birthday party for me today which is making me excited and anxious too!). Then we finally start the island season after school is out and have a week of family time before camps etc. So I will see you here after that again. 
Now I will enjoy the warm sea breeze in my hair with a glass of rosé in my hand. Have a really great start of Summer! 
Lattemamma