Tyttöjen huoneessa on tarkoitus tehdä pieniä muutoksia nyt syksyllä. Hattara menee toiselle luokalle ja Purkkakin jo eskariin. Purkka on nukkunut tähän saakka pinnasängyn rungossa ( meillä oli siis 140 cm pitkä pinnasänky joka muokkautui pikkulapsen sängyksi), mutta nyt molempien on aika saada isommat sängyt. Joitain muitakin pieniä muutoksia on tiedossa, koska tytöt eivät ole enää mitään pikkuvauvoja. Ihan isojen tyttöjen huonetta ei kuitenkaan vielä ole tiedossa, sille on sitten oma aikansa. Nautin nyt vielä hetken siitä, etteivät tytöt sentään ole ihan esiteinejä vielä.
Tässä vähän tämän hetkisiä inspiraatiokuviani…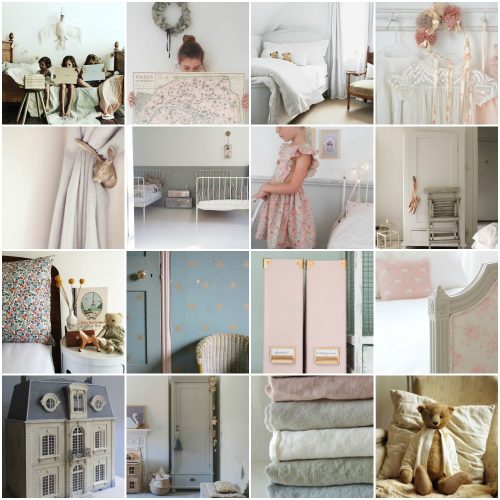 Some inspirational photos for the girls room. We have some small changes coming up this Fall as Bubble Gum will start in pre-school and Cotton Candy is going on second grade. They are not babies anymore but luckily not pre-teens quite yet either so it´s still a girls room but just a little bit bigger girls. I´m not one to rush childhood.
Have a great weekend!
Ihanaa viikonloppua!
Lattemamma
kuvat täältä