Little artists
by Sofia - in Random
A rainy day is as good as any for painting with watercolours outside.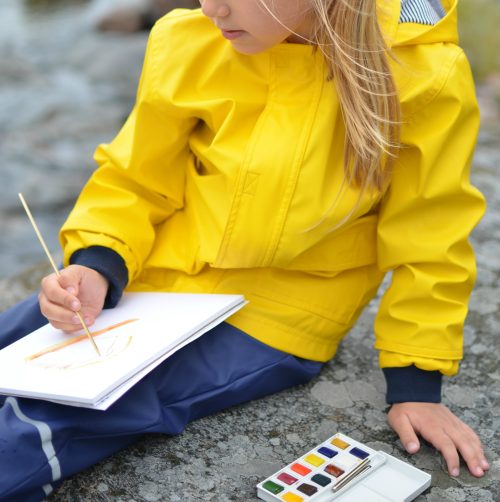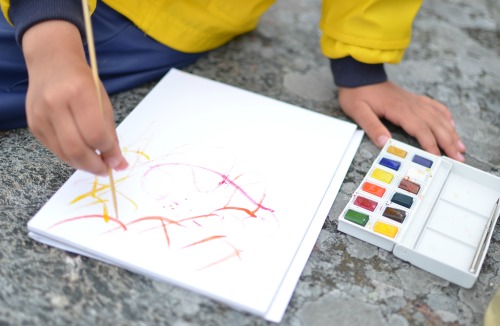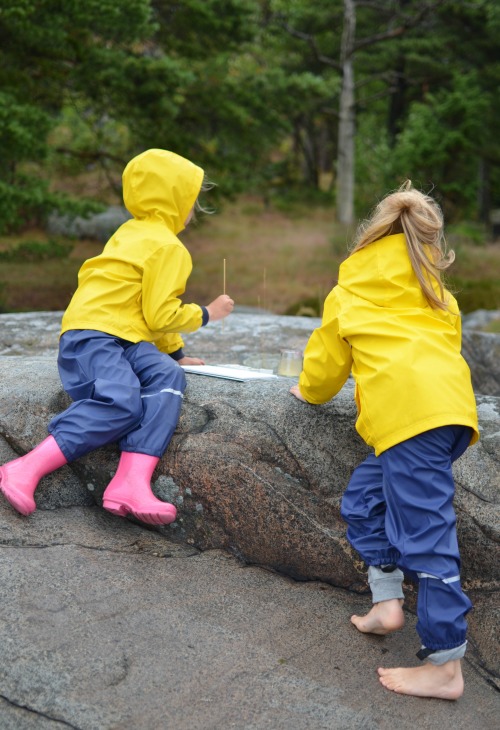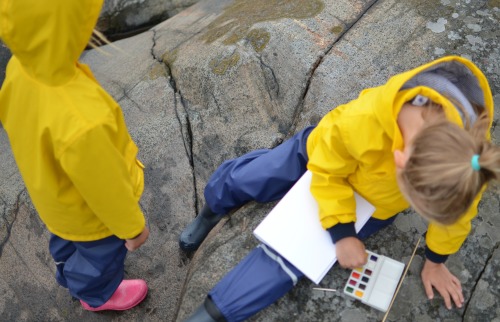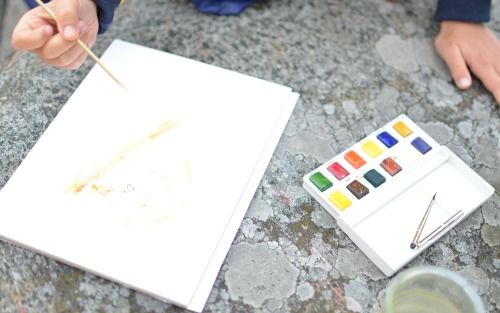 Sateisenakin päivänä on hyvä maalailla vesiväreillä kallioilla. Tyttöjen sadetakit Petit Bateaun, kurahousut ovat Boggin ( Hulluilta Päiviltä joskus hankittu alle kympillä kappale ja ne ovat olleet todella hyvät) ja kumisaappaat Hunterin. Suhteellisen laadukkaan oloista ja paksua akvarellipaperia saa edullisesti Tigerista ja siellä oli myös kivoja korttikokoisia vihkoja jos haluaa tehdä pieniä maalauksia joita voi vaikka postittaa ystäville tai sukulaisille. Niistä saisi tehtyä vaikka ihanat pääsiäsikortit ( minulla on jo idea mielessä). Vesivärit ovat Winsor & Newtonin.
Mukavaa päivää!
Have a fantastic day!
Lattemamma