How to make a bandana bun
In the mornings we would like to make fun hairstyles and braids with the girls but sometimes there is just not enough time. So we tried something a bit faster but not the everyday ponytail. As bandanas are so in ( still with the second graders) we tried this bandana bun we found on Pinterest. Here are the easy to follow instructions, and do excuse the plethora of pictures but in this case it´s easier for me to show detailed instruction rather than explain how to do it.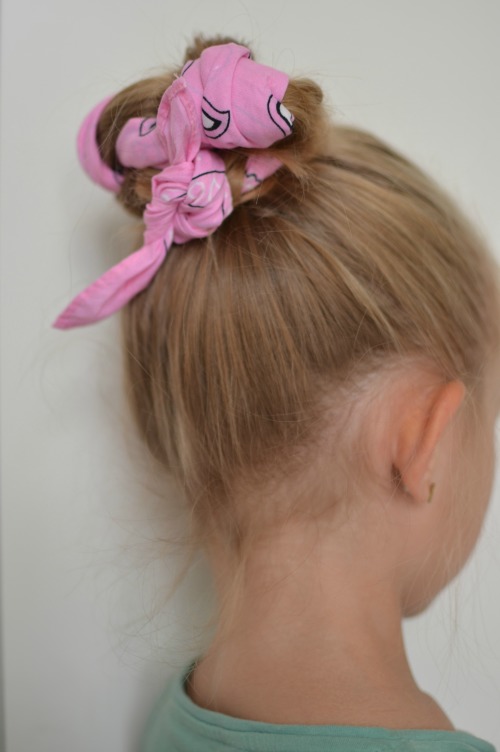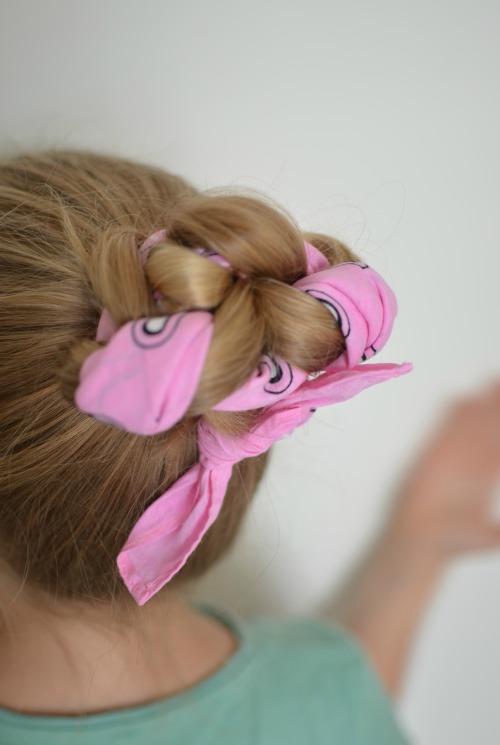 Make a high ponytail…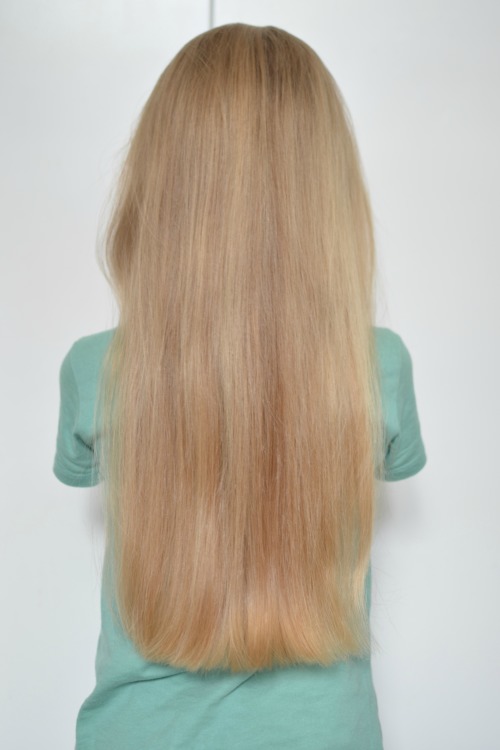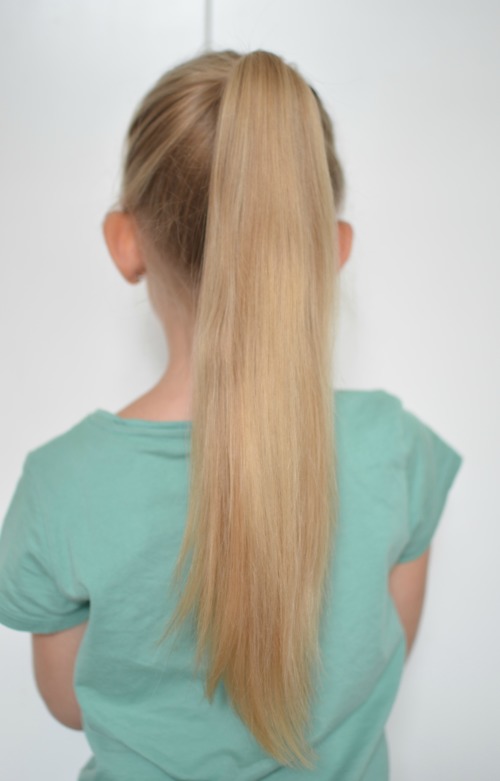 Split it in the middele and add the bandanna to the base…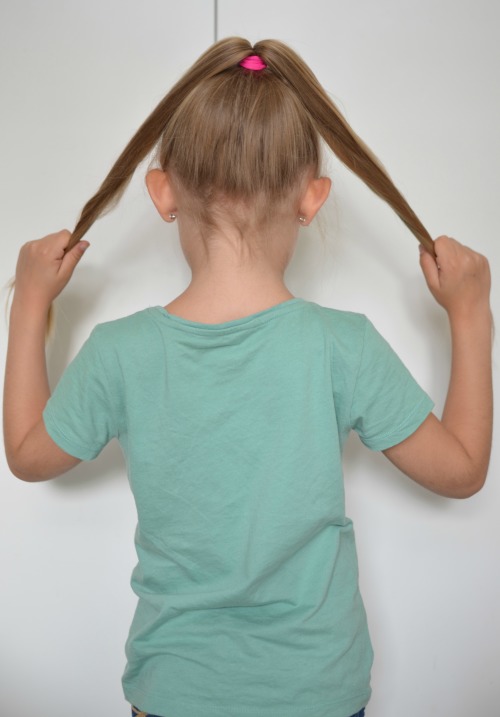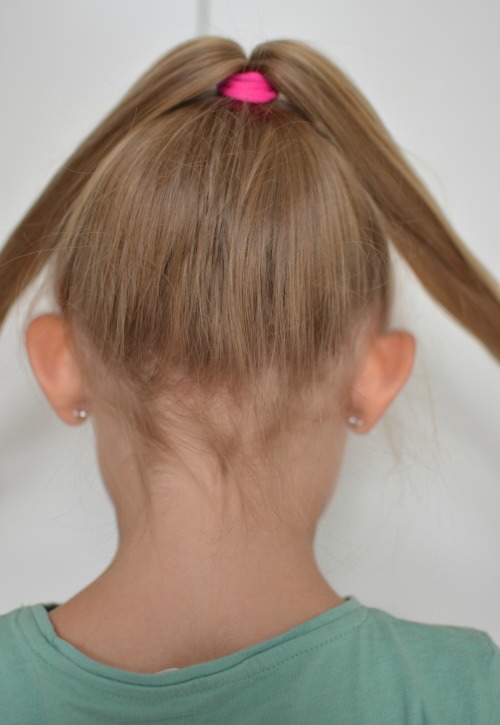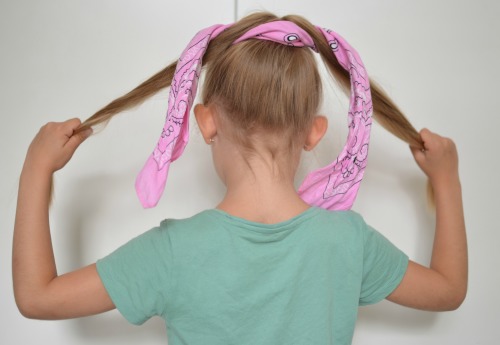 Roll the hair and bandana to a twist on both sides…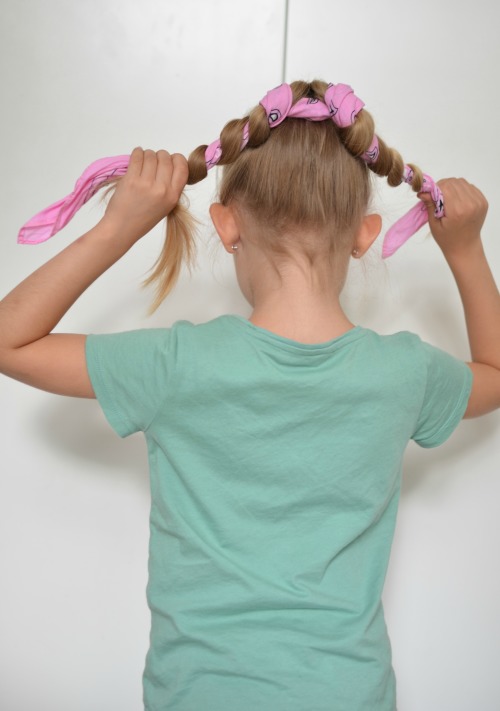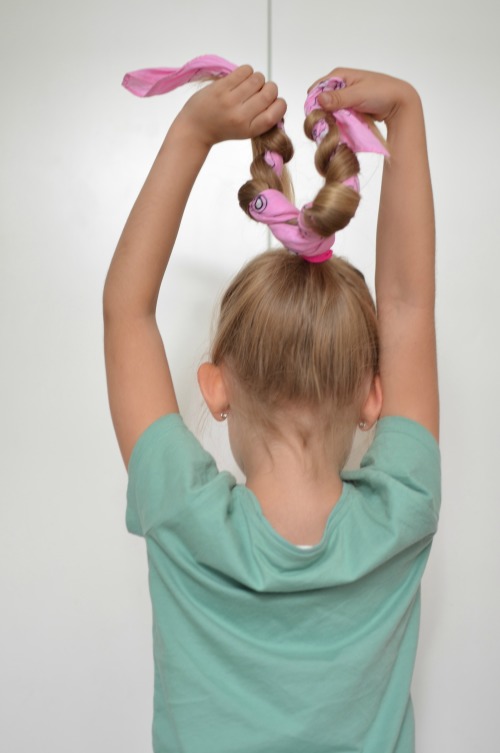 Roll the sides to a bun one side at a time in opposite directions…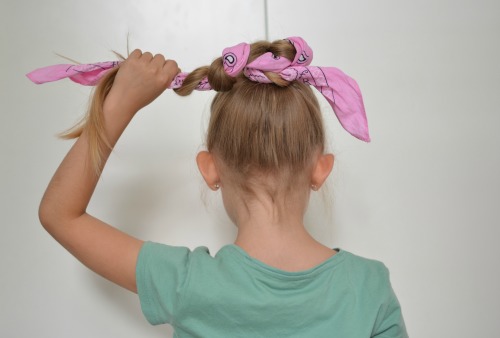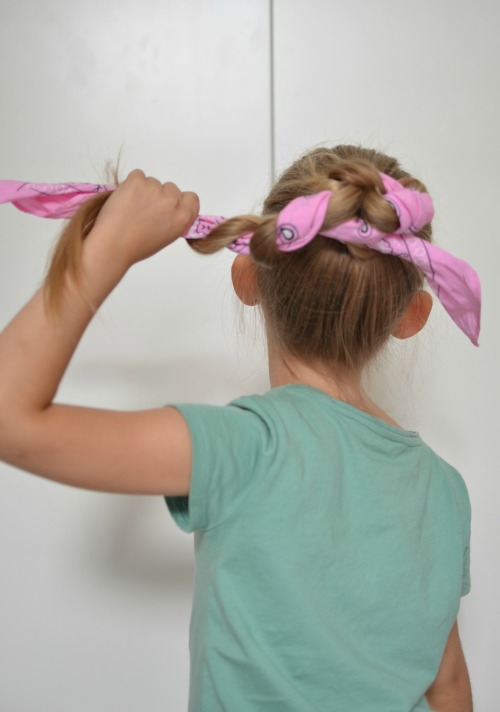 Tie the bandana to a knot.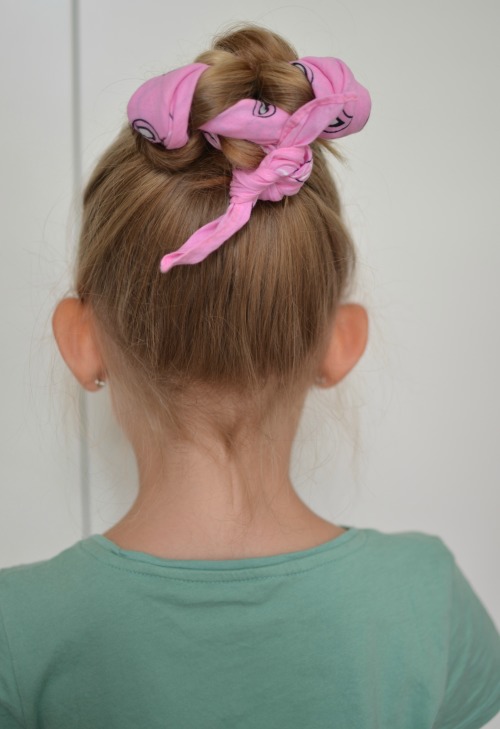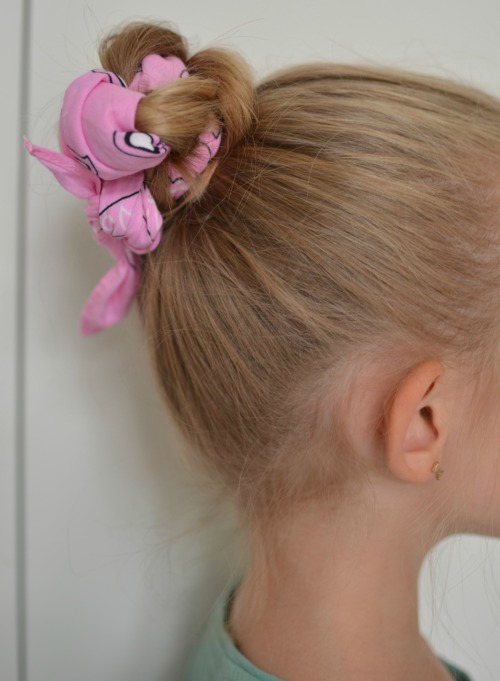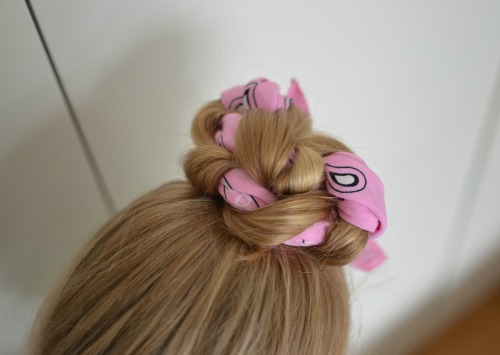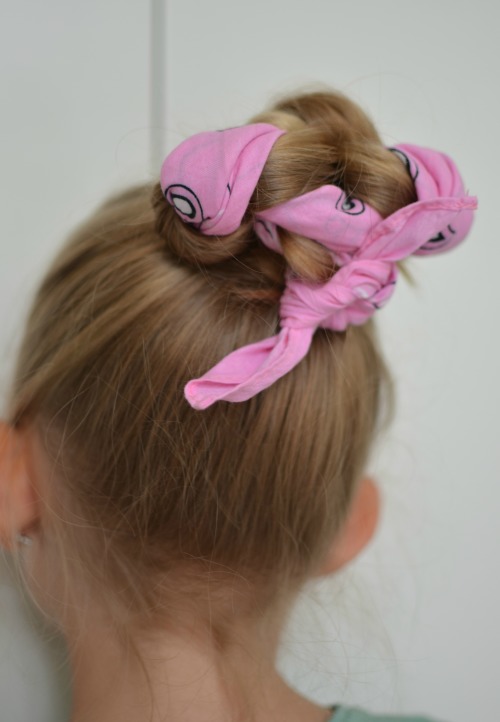 It does not take more than a few minutes but looks great. The bandana is old but I think they are available in a lot of places.
Lattemamma