Kun aamiaisen kasaa vähän erilailla muuttuu se yllättävän herkullisen näköiseksi. Kuten esimerkiksi tämä banaanista, granolasta, marjoista ja kreikkalaisesta jugurtista kasattu breku. Jos meidän hunajamme ei olisi ollut loppu juuri sinä aamuna kun päätin tehdä tämän, olisin koristellut annoksen vielä pienellä hunajavanalla. Tietenkin aidon " bananasplitin" päällä pitäisi olla myös hieman suklaata joten tähän sopisi muutama suklaahippu, vähän murusteltua raakasuklaata tai Frangipanin suklaa-hasselpähkinä granola. Meidän tämän hetken lemppari on Primrose Kitchenin appelsiini- cashewpähkinä granola  ( joka on myös gluteeniton ja vegaaninen). Primrose Kitchenin myslejä ja granolaa myy mm. Stocka, Ruohonjuuri ja K-marketit ( tänä tieto perustuu vaan ihan omin silmin toteutettuun "markkinatutkimukseen").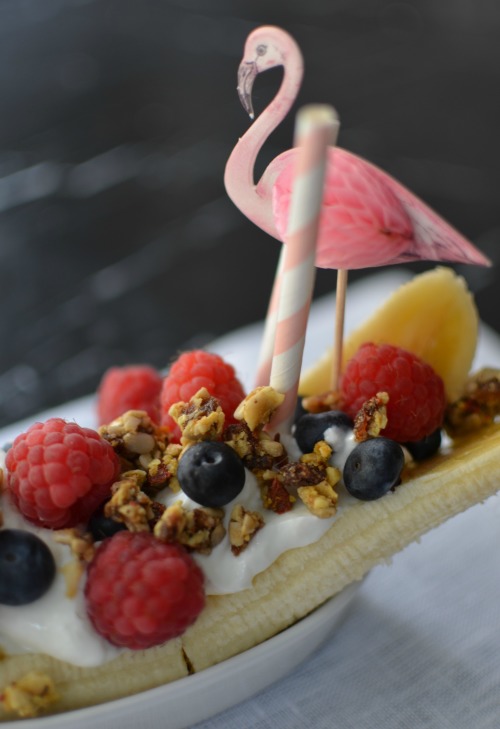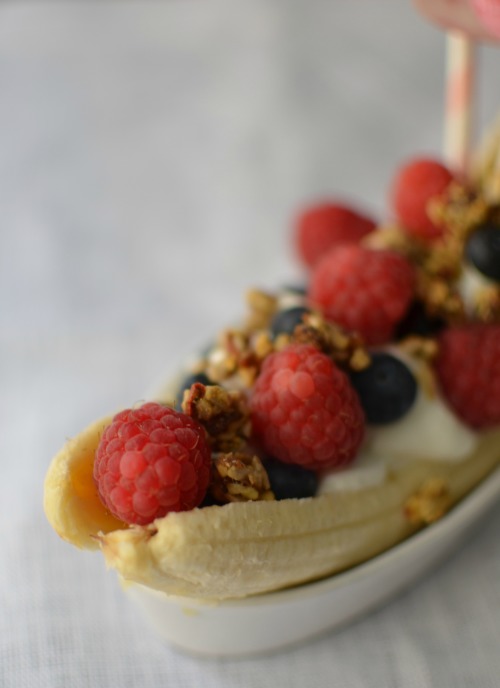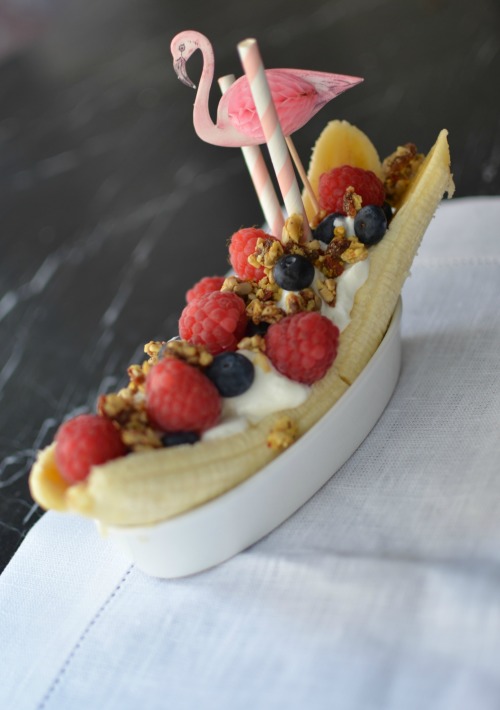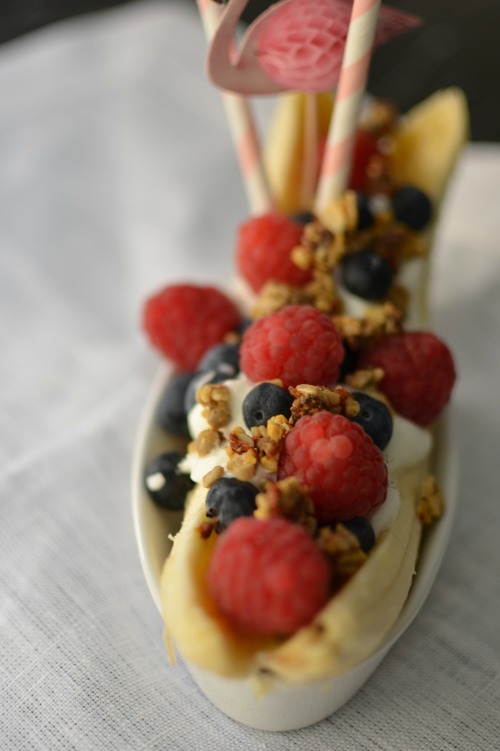 Toivottavasti maistuu teilläkin!
A breakfast banana split from greek yoghurt, granola, berries and obviously the banana split in the middle. I would have added a bit of honey but we had just run out. And the banana split calls for some chocolate maybe in the form of chocolate chips or some crumbs of raw chocolate. It would make it even more appealing.
Have a great day!
Lattemamma