Chilli Con Carne
by Sofia - in Cooking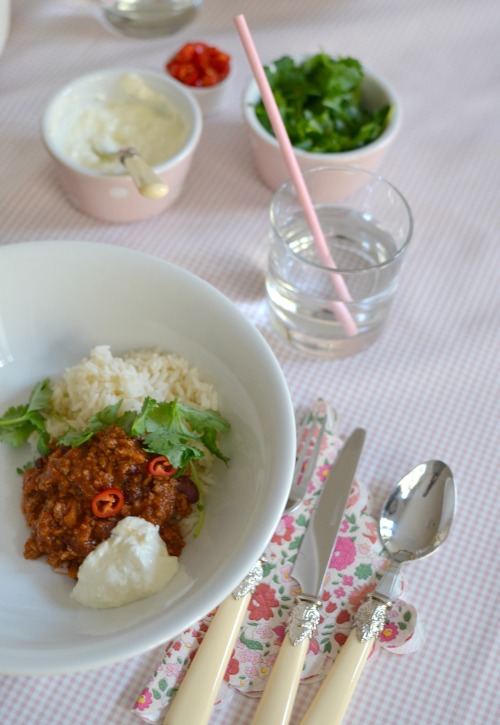 When we were in London my friend had made fantastic chilli con carne for dinner on our first night. And as it is our eldest favourite food at school I figured I should try it at home. And now in just two weeks we have made it twice and it was a huge hit. Plus it´s very easy to make. The only thing it needs is some time in the stove top or oven to simmer in to perfection. And it´s worth while making a big batch as you can then heat it the next day and it´s even better.
Chili Con Carne
600g ground beef
1 onion peeled & diced
3 gloves of garlic crushed
1 tube of tomato purée
1 can/ box of crushed tomatoes
1 can/ box of kidney beans
spices ( chili/ cayenne pepper, spice cumin, salt, pepper, paprika etc. I used a ready made spice mix and then added some more.)
a dash of maple syrup
red chilli sliced thin
cilantro
creme fraiche
1. Sautee the onion and beef in a dutch oven ( pata in Finnish). Add the garlic & the rest of the ingredients and a little water. The tinned tomatoes are sometimes a bit bitter so I added a dash of maple syrup to sweeten them and you can also add a few cubes of butter to cut the bitterness.
2. Let simmer on the stove top or put in the oven at a fairly low temperature ( maybe 150-180°c). You already cooked the meat through but it gets better and tastier when simmering for a longer time. Add more water if needed.
The recipe is not very precise. You can add and subtract per your taste. I´m just painting a general line here.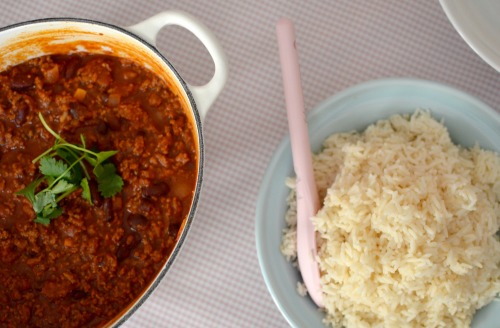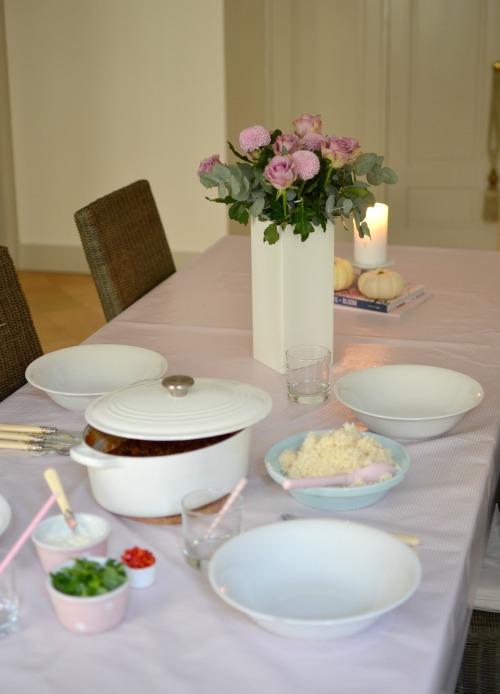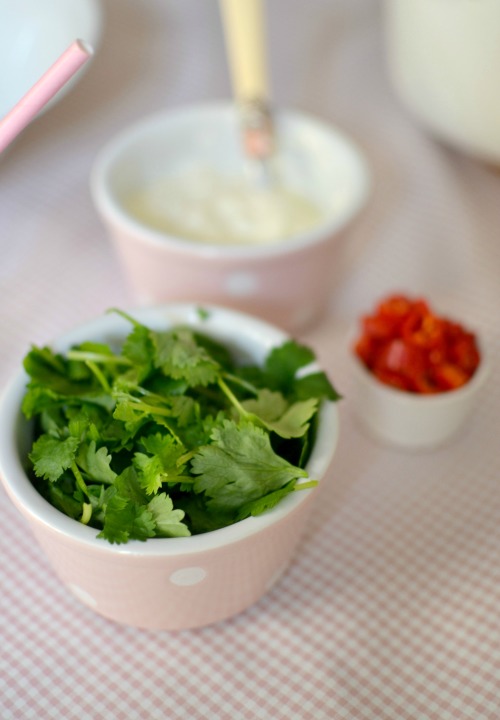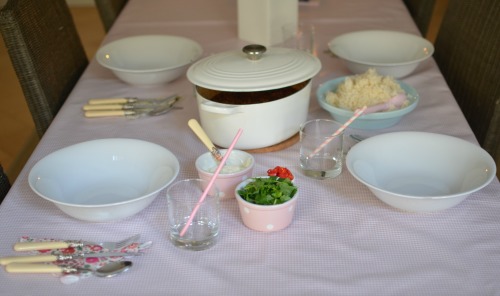 I serve it with rice and some fresh red chilli, cilantro & creme fraiche on the side. It goes well with kids as we can add the heat ourselves and they can have a milder version. For a chilli sin carne double the amount of beans ( you can try different varieties) and add some corn, diced carrots etc.
Have a fabulous start for the week!
Lattemamma