As we had the plumbing renovation we re-did the smaller bathroom attached to our bedroom. It was nice before but we had an idea how to make it even better. Plus we had skimped on the materials on the previous renovation as our budget was blowing over so widely. This time we wanted it to match the rest of the house in it´s materials.
The bathroom is mostly used by my husband ( he also has the walk in closet attached to our bedroom… because the other one is bigger as is the other bathroom). So we wanted the bathroom to have a bit of a masculine edge to it but so that it could just as well be for a lady. We are still looking to add an old fashioned shaving set for him there and to be honest he is not usually keeping flowers in there unless we have guests coming and I put them there.
We decided on the grey colour scheme when we found this tile in the most amazing shade ( with a lot of help from my brother who is our architect and drew the whole thing too). But in my opinion it is the sink, the shower & the little details that truly make the room. Those were all found in one of our favourite sources for home improvement, Domus Classica. They have an amazing collection for anyone doing a renovation or building a house. We also often visit their store for things for the island. They have everything from kitchens to Moroccan style floor tiles, from fire places to radiators and light fixtures & switches to door handles to match the period of your house. The sink, the fixtures, the shower, the hand towel ring & toilet roll holder are all from there.
The white Burlington sink is perfect with the grey tiles and we had the mirror made for the wall with the cut edges. We are exteremely happy with the results! If you want to know about anything in the bathroom in more detail, please ask in the commentary and I will try to find the answer for you.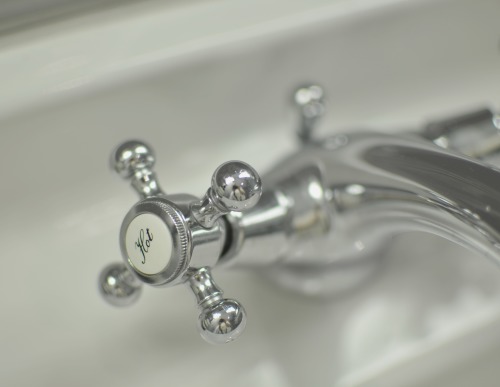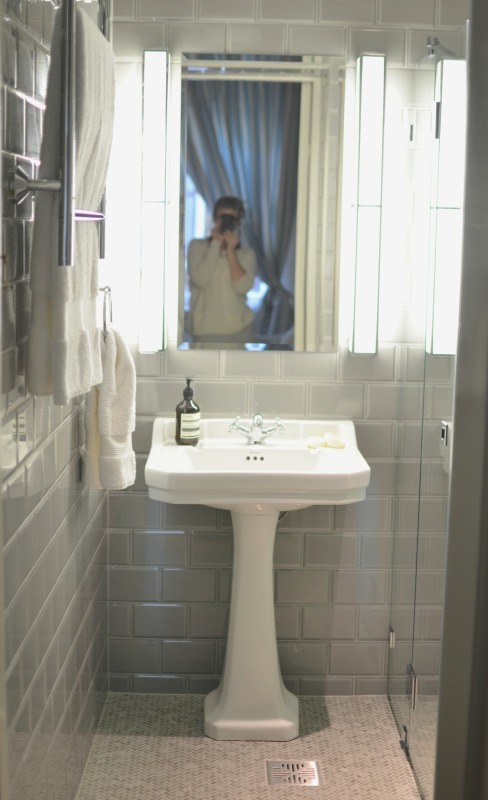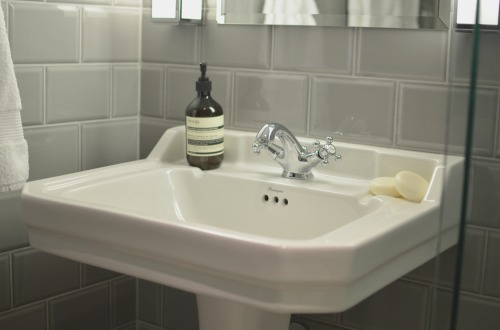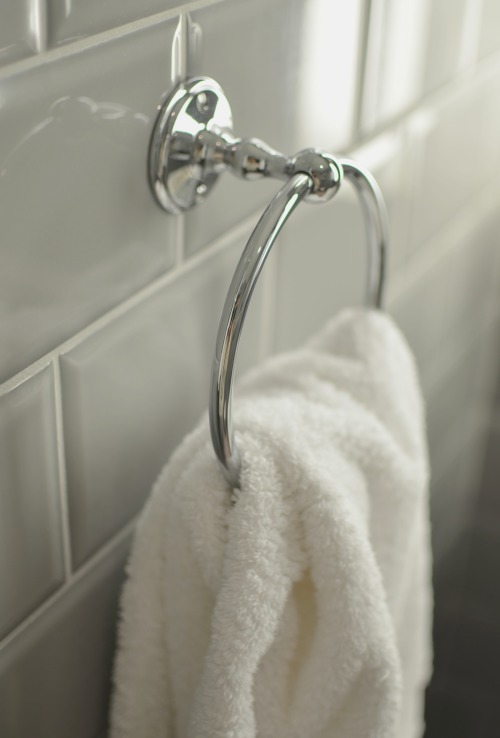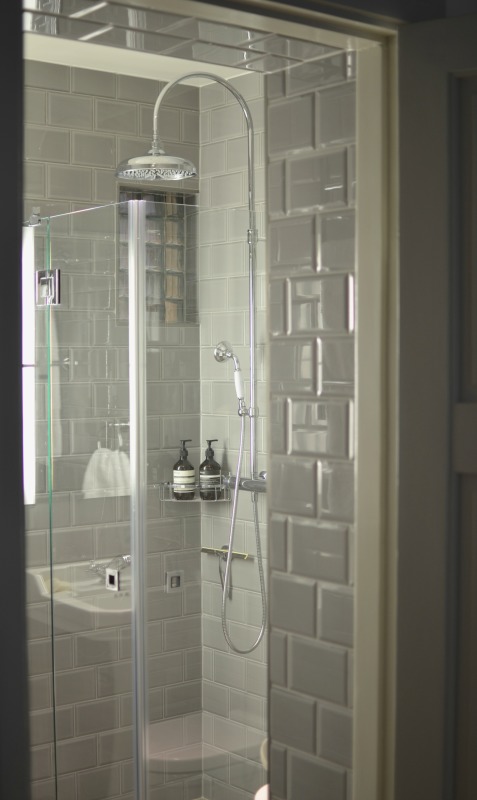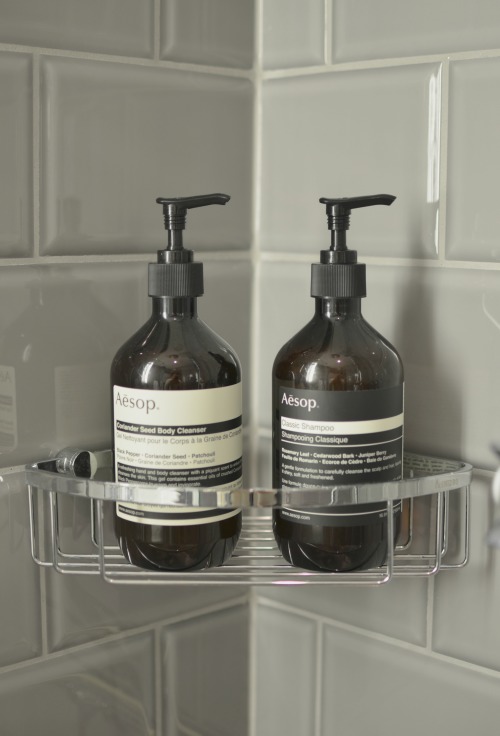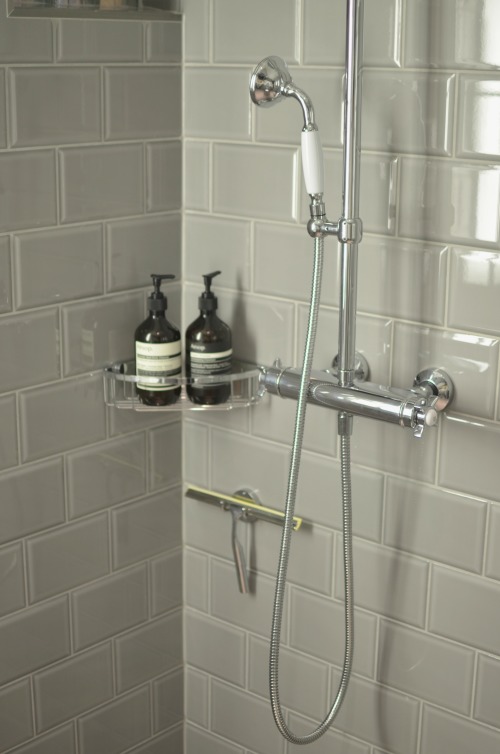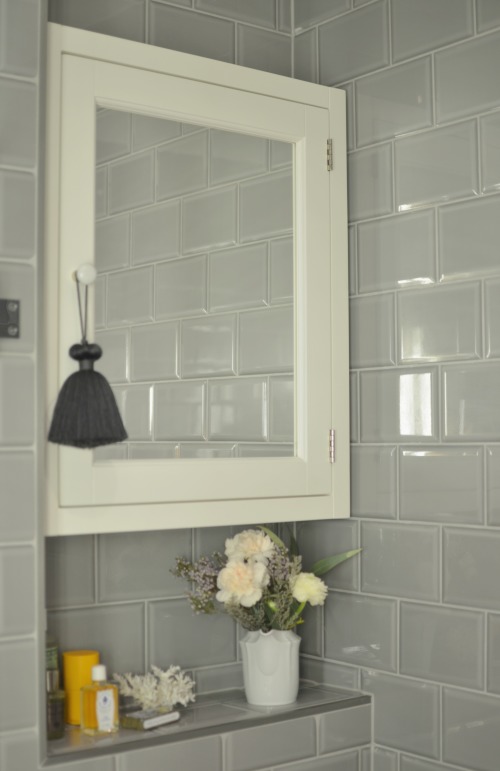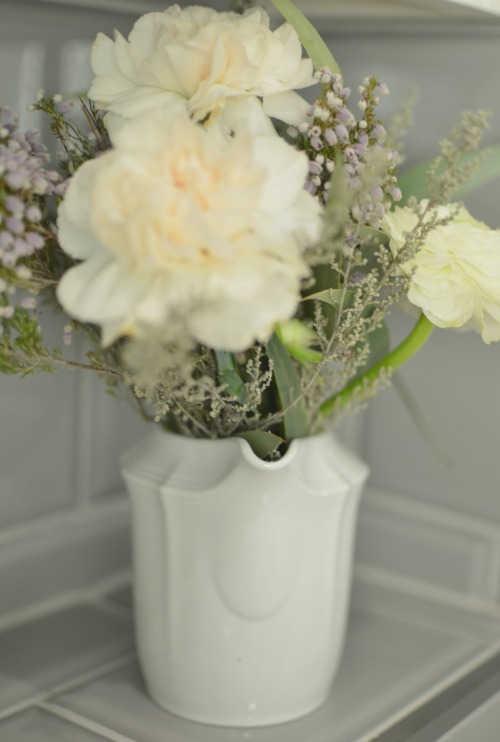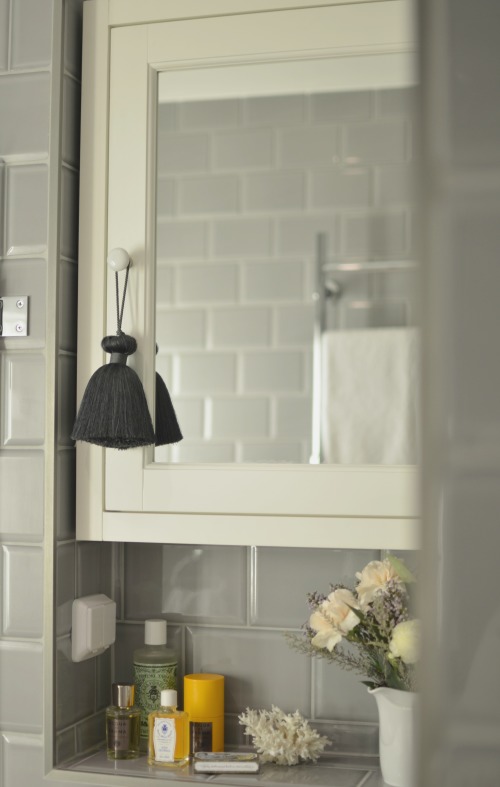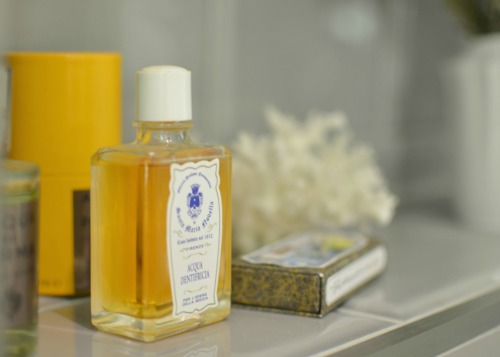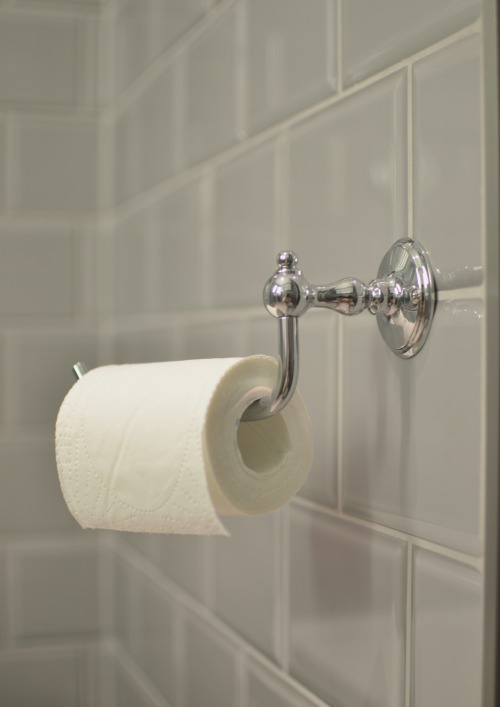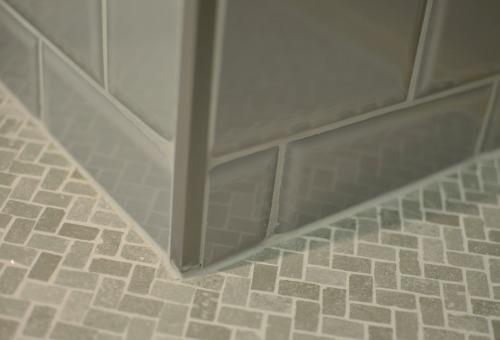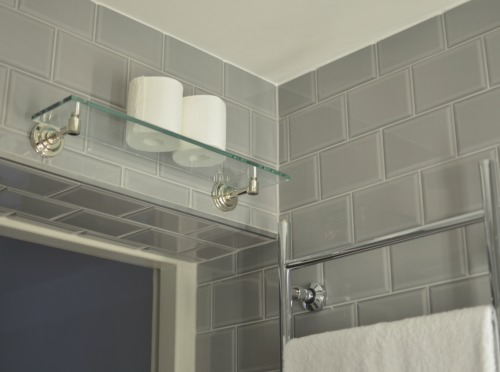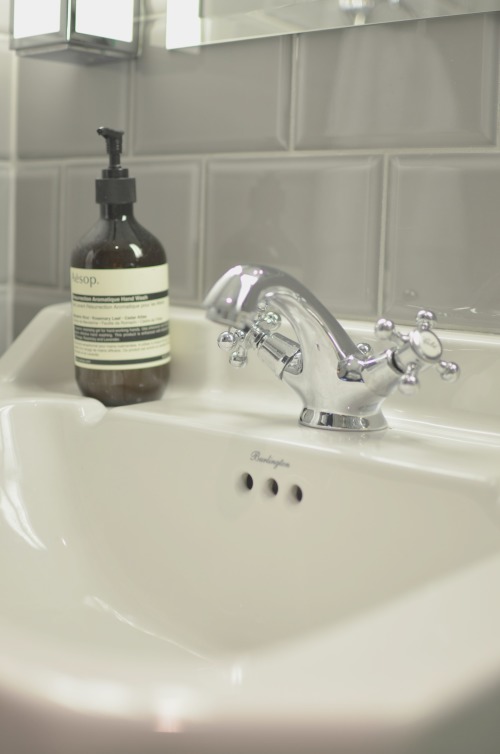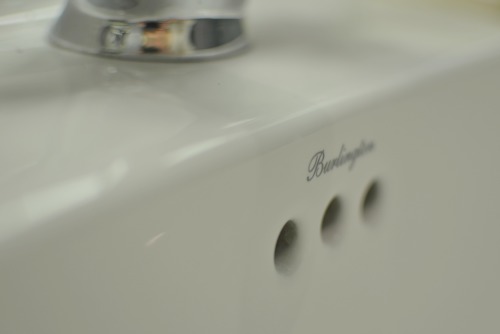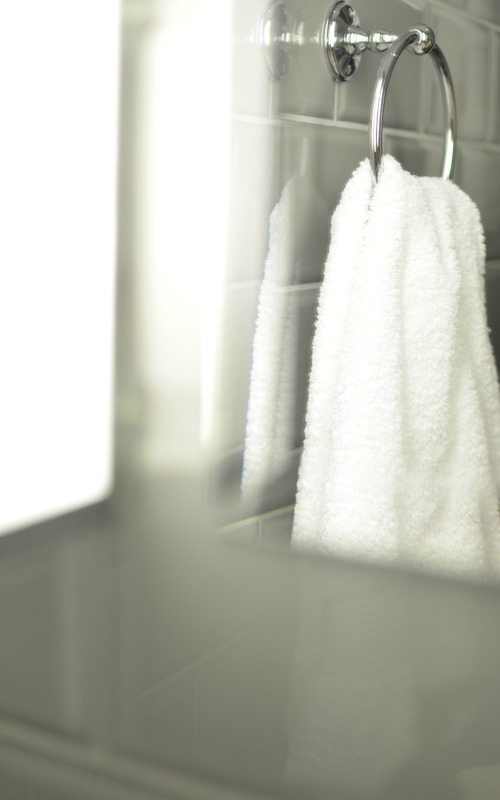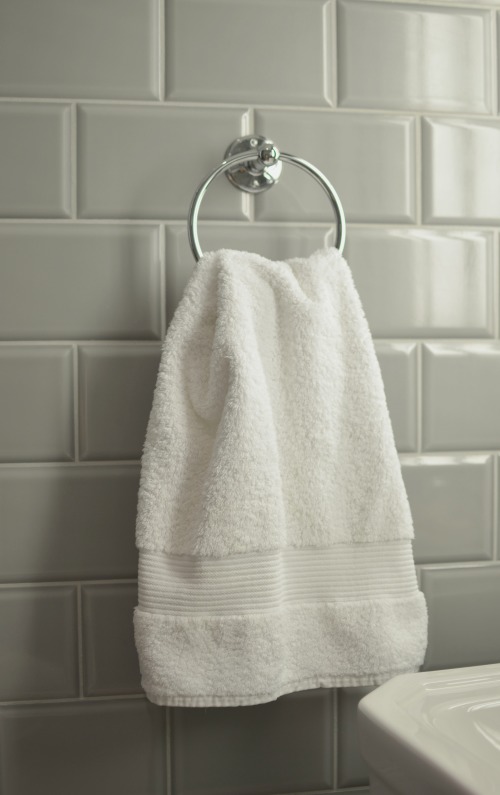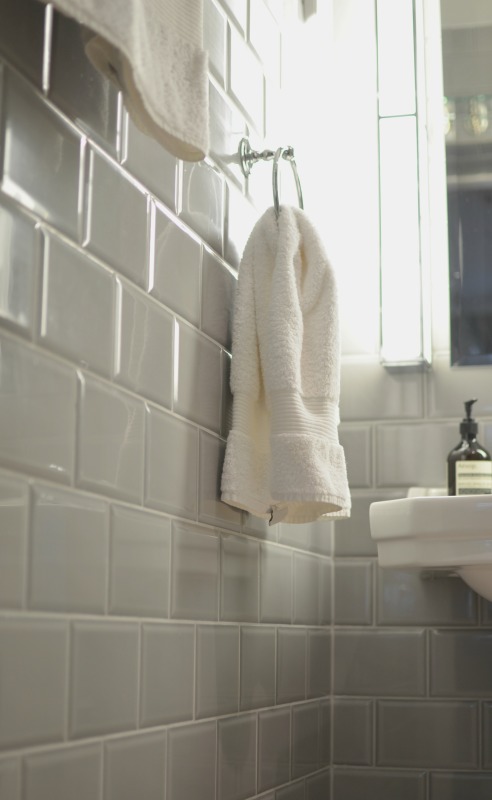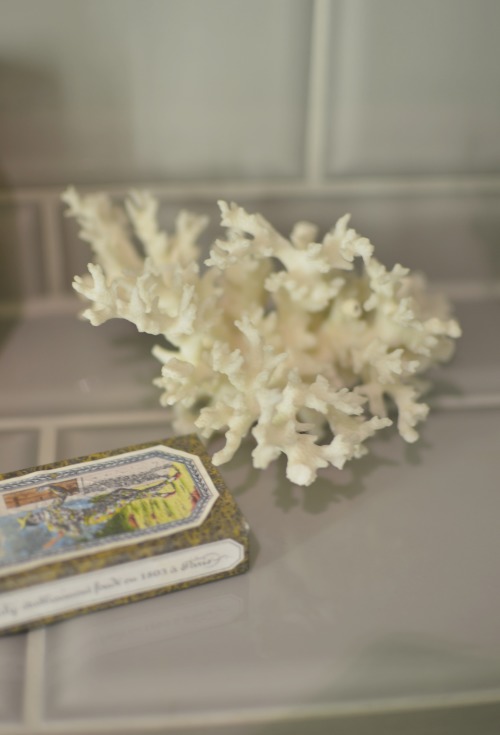 I tired to take a picture from every corner and nook! 
Have a lovely weekend! I have some very special plans but I will share those with you on another post.
Latemamma