Today marks the 100th anniversary of Finland´s independence.  Here you can watch the trailer for a recent remake of a movie about the continuation war ( 1941-1944)  based on the classic book " The Unknown Soldier" by Väinö Linna. If for nothing else, then to see the beautiful scenery of Finland. And I wanted to share some pictures of paintings by Finnish artists with you today. They are obviously not at their best in collages but in real life & size but I would love for you to see our incredible art.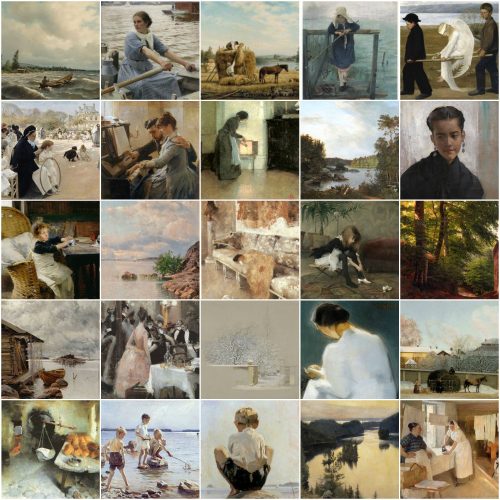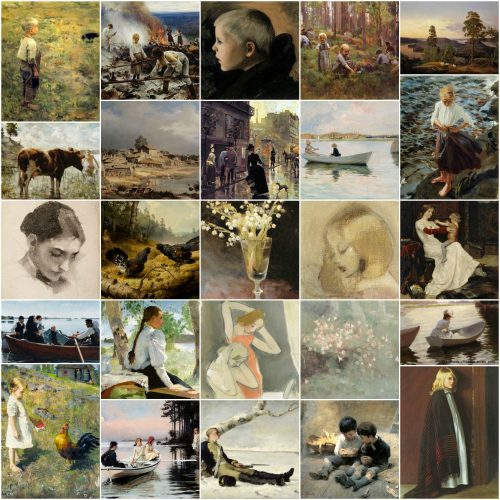 These paintings are, in no particular order, by famous Finnis artists Albert Edelfelt, Hugo Simberg, Akseli Gallen-Kallela, von Wright brothers, Eero Järnefelt, Aukusti Uotila and my favourite Helene Schjerfbeck. They are mostly from the late 1800 to early 1900.
Rauhallista itsenäisyyspäivää!
Lattemamma