It´s me again! I have been a very good girl this year. Well mostly. So if you happen to come by our house and slide down our chimney I have decorated very pretty cookies for you and left you milk in the prettiest class we have. The one with little golden stars on it. And if you happened to have some parcels with you then this is what I would love to find in them…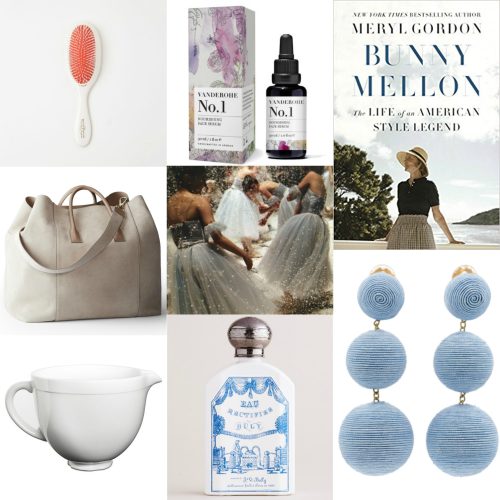 I´m also dreaming of a new hairbrush, like my girls, and this white Maison Pearson would be it.
Vanderohe No 1 serum. You can just bring me a lifetime´s worth. It is incredible. Amazing. Awesome. Magical. My skin is in heaven.
The Bunny Mellon book you don´t even have to bring me as I bought myself a copy from New York but pretty please give me some time to sit on the sofa and read it during the Christmas holiday.
The suede Aerin weekender. What can I say. It looks so luxurious. I would not dare to put it on an airplane floor nor shove it in the overhead lockers with dirty wheelies but oh my how I would love to have one.
Season´s tickets to the opera house to watch ballet. It is my favourite cultural activity. By far.
That white ceramic bowl for my Kitchen Aid would just look so fabulous. Next year if not for Christmas as it´s been on my wishlist for too long.
This bottle of miscellar water from Buly. Well I was fast this year Santa, as I already got myself one with a matching cleansing milk. It looks fantastic in my bathroom. The prettiest bottle there is.
These Rebecca De Ravenel bon bon earrings would look lovely with a white summer dress, with my pink cashmere pullovers or basically with anything. Pretty please.
See you very soon Santa! Remember, I have the best cookies!
Lattemamma