I love the Nutcracker ballet and it is a yearly tradition of ours to go see it but this year we just could not get it fitted in our agendas ( which was just as well as the day we were hoping we would go but had another engagement we turned out being in a stomach flu). Regardless we did have the theme in our minds a lot lately as we hosted Cotton Candy´s 8th birthday with it.
The lovely music was playing in the background and if it would have been up to me we would have had a huge Christmas tree as the party centrepiece. We served supper of jerusalem artichoke soup, fresh bread & butter, salad and a warm smoked salmon. Afterwards there were desserts. Ballerina gingerbread cookies, nougat, candy, macarons, marzipan, panettone & a pavlova wreath. The children also had vanilla ice-cream  sundays with fudge sauce, whipped cream and fresh raspberries. Here are some photos from the party. All the guests got to take a small wooden Nutcracker ornament home with them.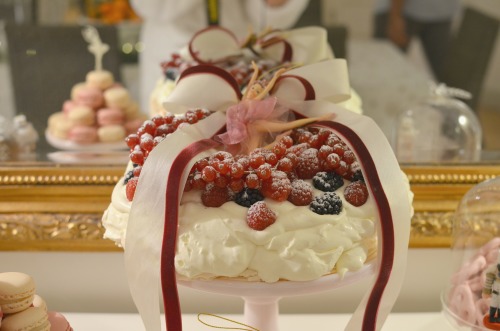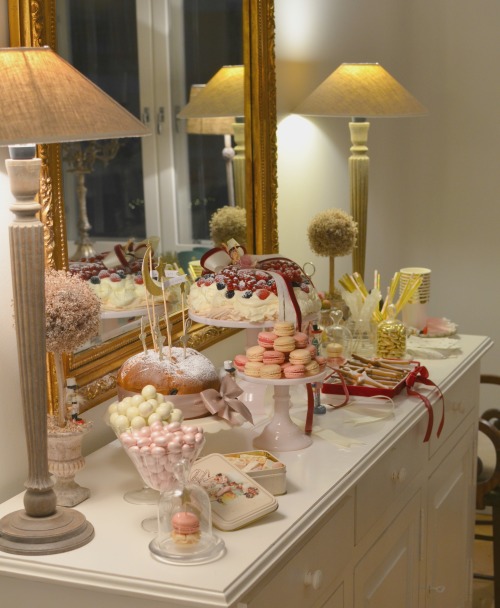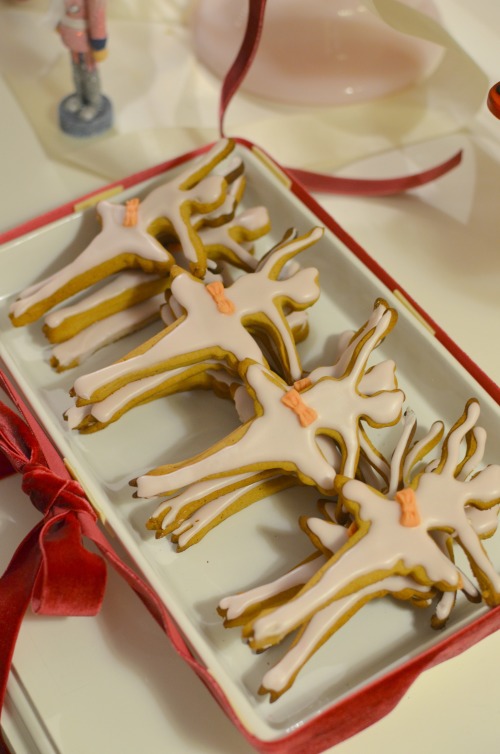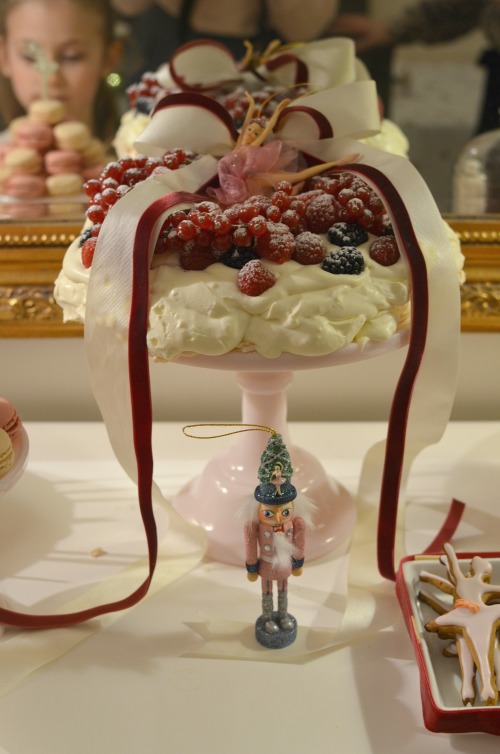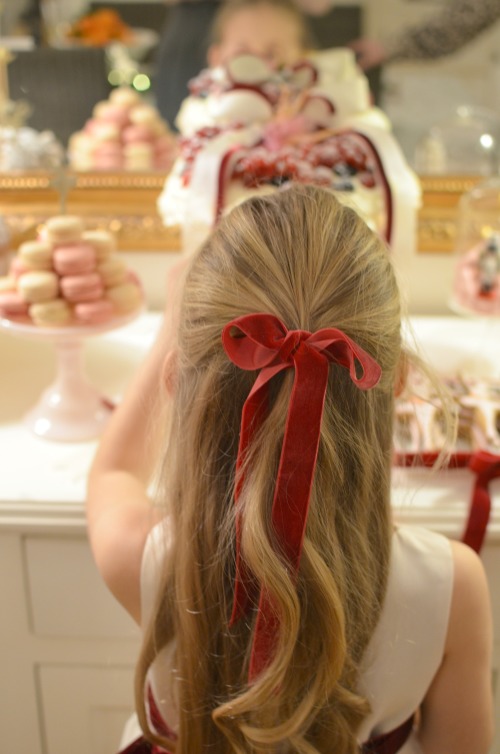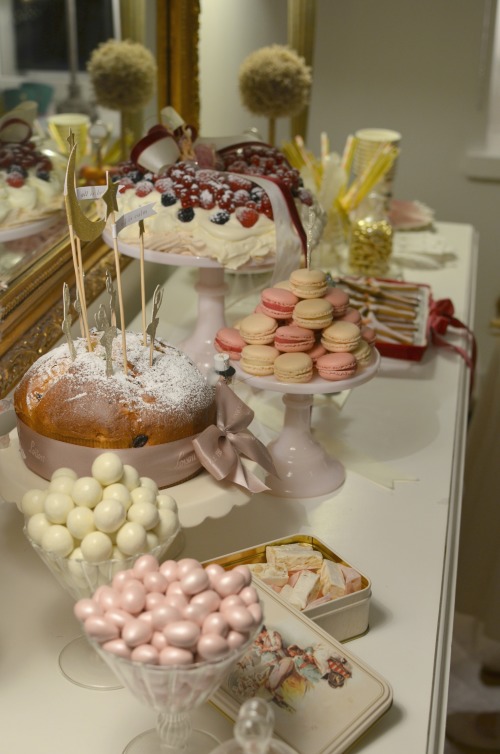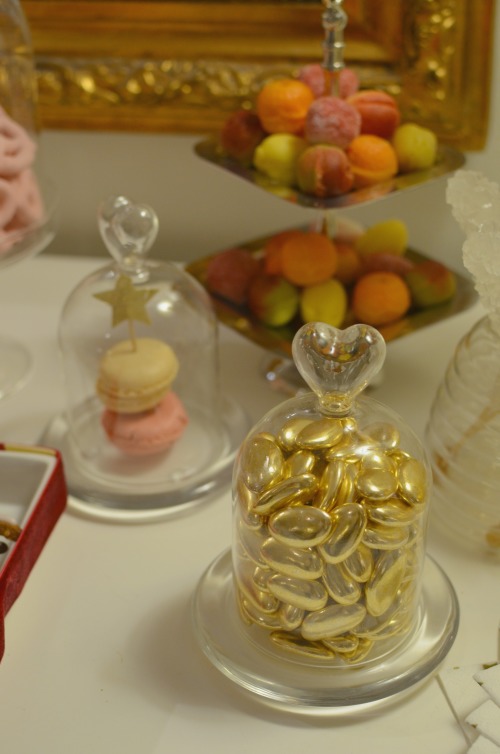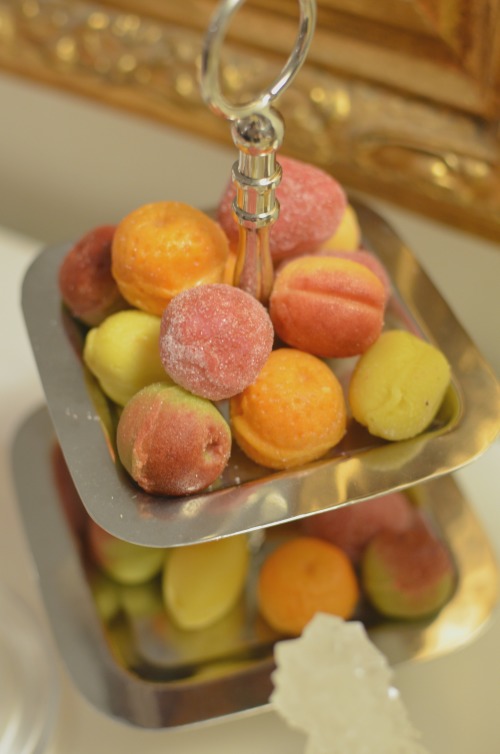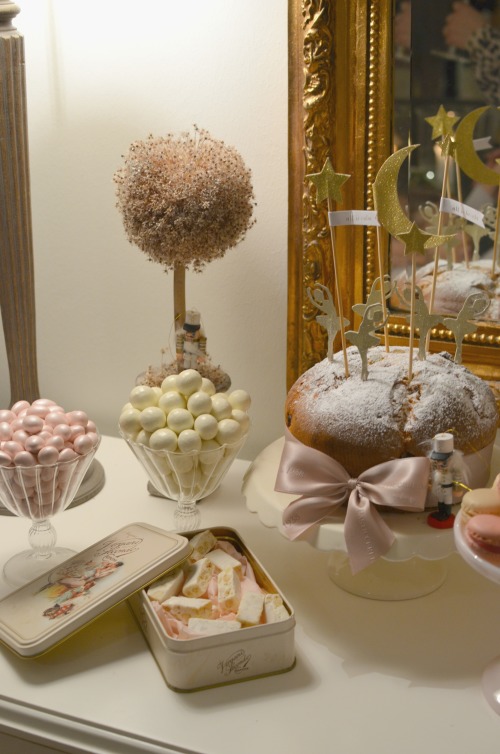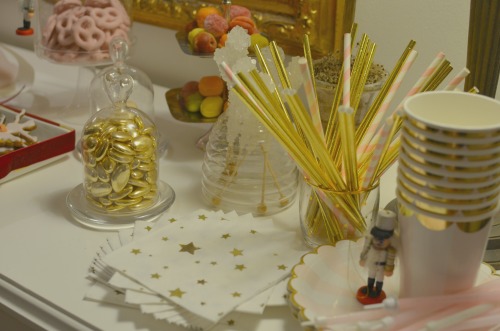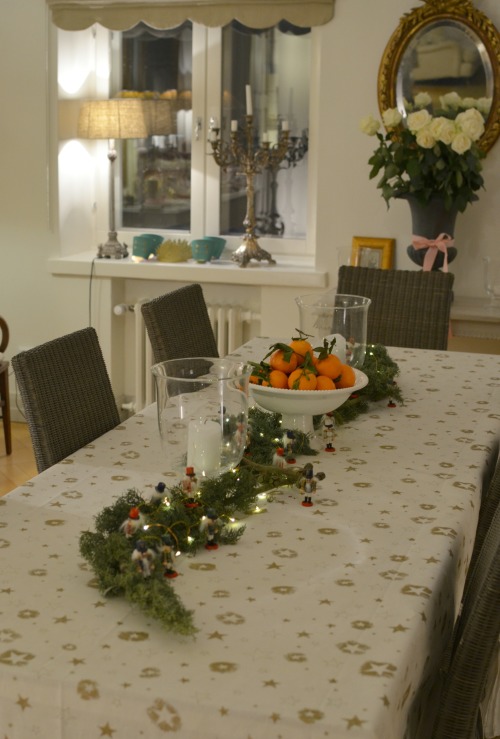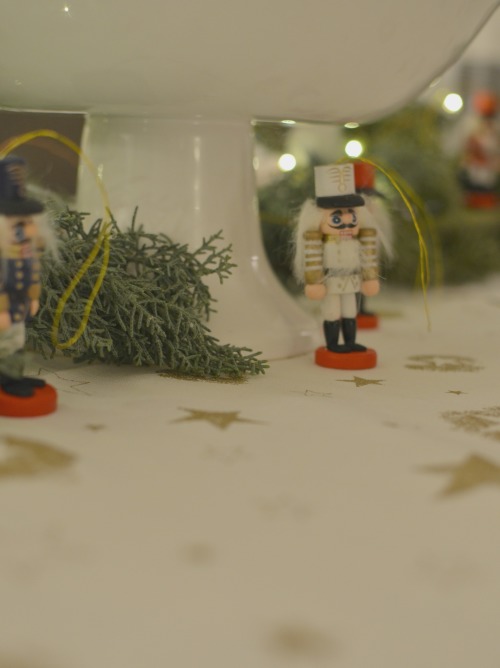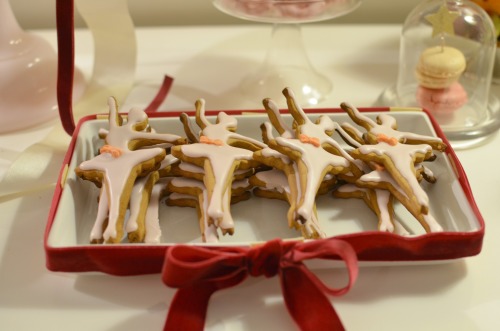 I made the little bows for the ballerina cookies from sugar fondant that I coloured rose gold with edible shimmer dust. I used a silicone mold for them. The branches on the table are incredibly fragrant Cypress that I bought home from Paris. The bow on the pavlova wreath is made from two different ribbons and it´s not edible. I bought the little Nutcracker ornaments from New York. Love them. I also used them for the girls pink hyacinth bouquets they got after their ballet recitals with candy canes. The looked so cute!
Hope you enjoyed our little party. It was so cozy as it was a dark December evening and we had candles burning around the house.
Have a lovely day!
Lattemamma