I love brunch!
by Sofia - in Random
We had a family brunch in our house on Boxing Day. It was such a great idea. This year we did Christmas eve at my brother´s home and everyone had a family dinner in their own homes on Christmas Day. Our girls got to choose the menu for that. We went ice-skating before that, took lovely hot baths and had our fancy dinner in our new pyjamas. It was so much fun. We set the table all nice and cooked together and then basically ate steak, fries & champagne and ice-cream Sundays for dessert in pj´s. It was one of our best dinners and definitely a winner concept for a future family celebratory dinner. It was nice to have a night off between the extended family celebrations.
Brunch is my favourite meal to cook. I love breakfast and lunch foods. We did do a fancy take on it and lit up all our candles and had a fire going in the fireplace. We ate in the living room enjoying the fire. We played board games and listened to classic Christmas music. Here are some photos from the brunch…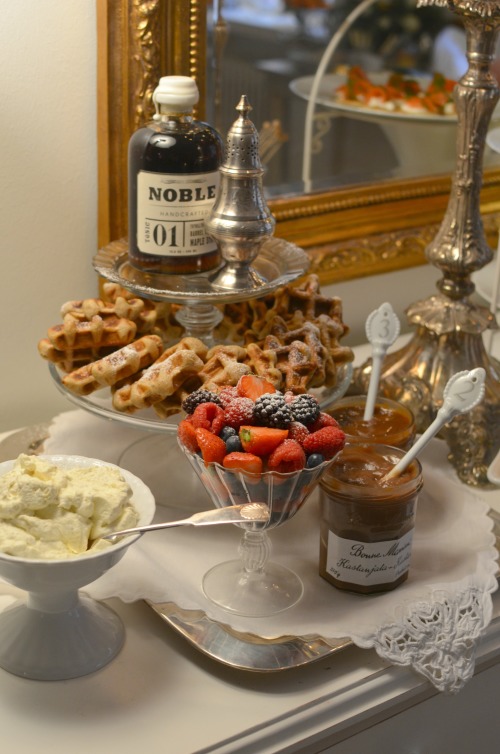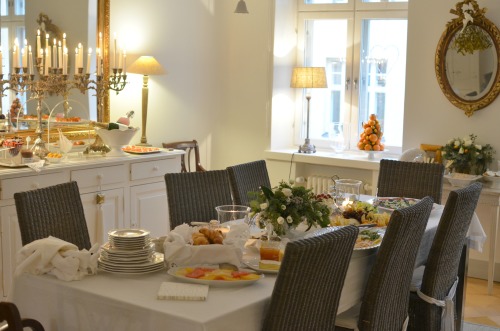 Croissants with cheeses and apricot jam. A citrus carpaccion made with three different kind of grape fruits and an orange.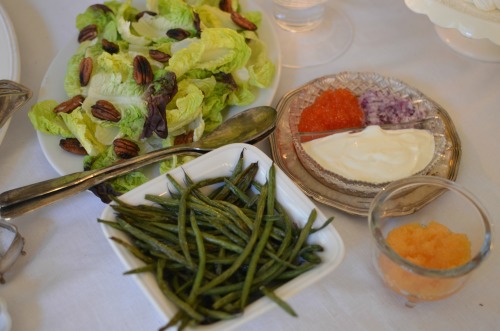 We served toast with roe. A salad with a dijon vinaigrette and toasted pecans. Green beans roasted in the oven.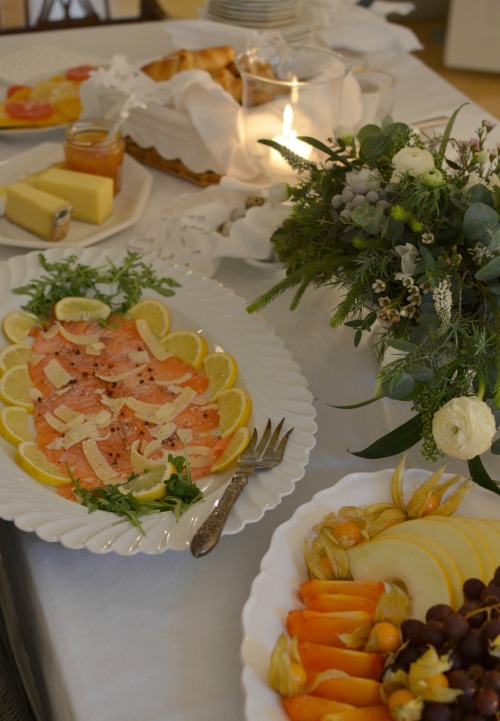 A salmon carpaccio wth lemon juice, parmesan and rose peppers.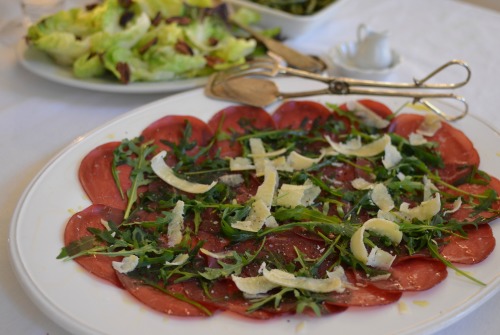 Bresaola with olive oil, lemon juice, rocket, black pepper and parmesan.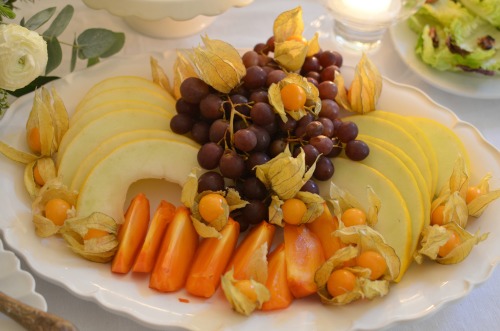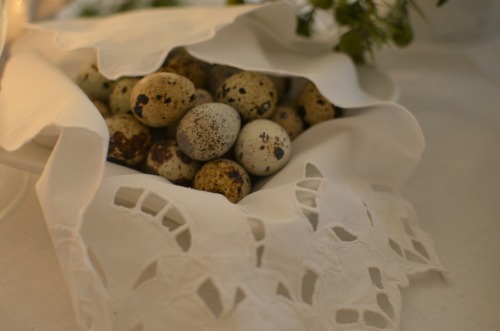 Quail eggs. I love the way they look.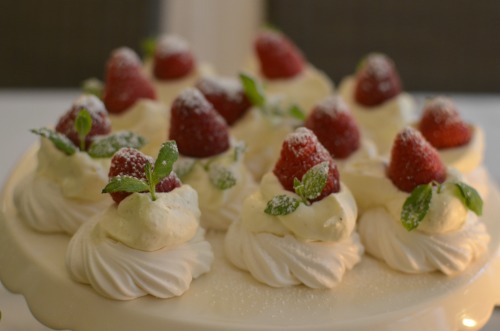 Mini pavlova nests with whipped vanilla cream, raspberries and mint.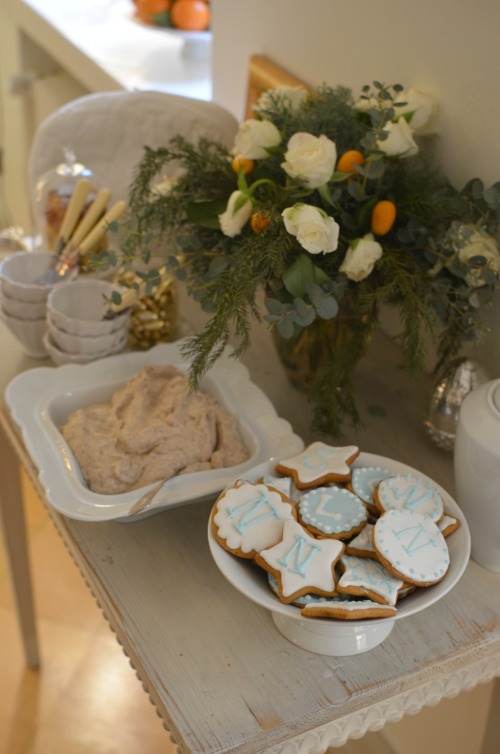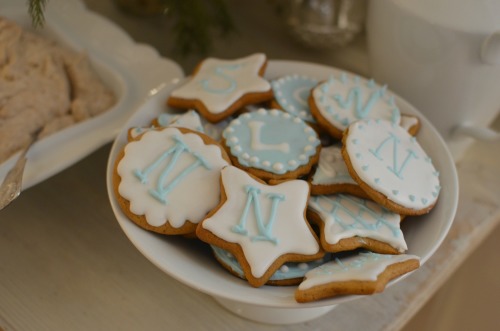 Home made gingerbread cookies.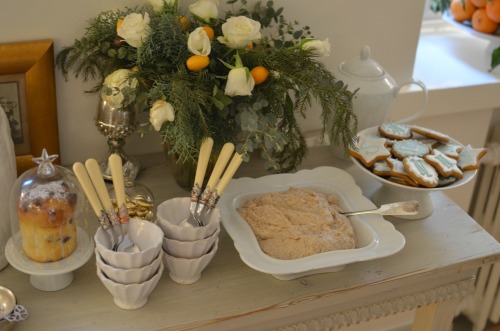 Plum quark tha was deliciuos even though it does not look like much in pictures...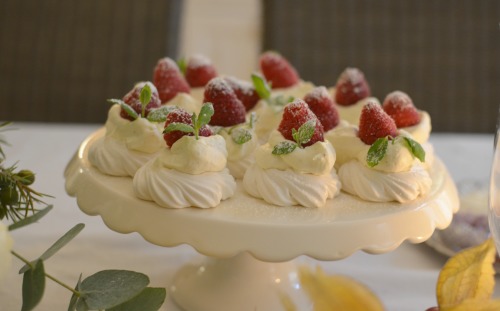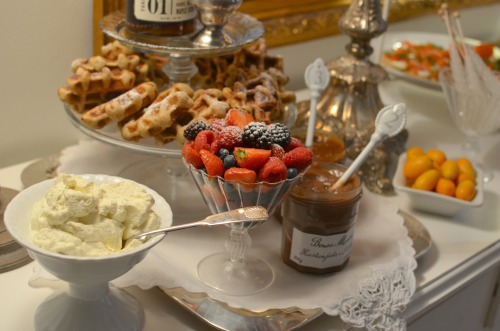 I made Belgian waffles that were spiced up with all the gingerbread cookie spices. So good. Served with chestnut spread, caramel spread. Chantilly and berries. And obviously some really good maple syrup and powdered sugar.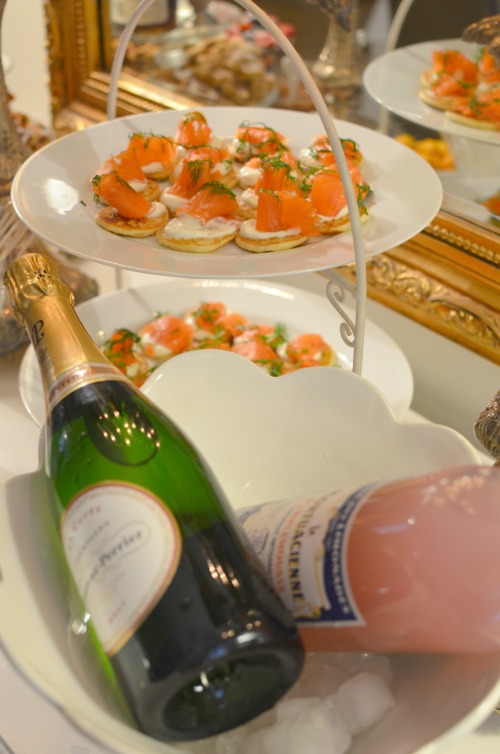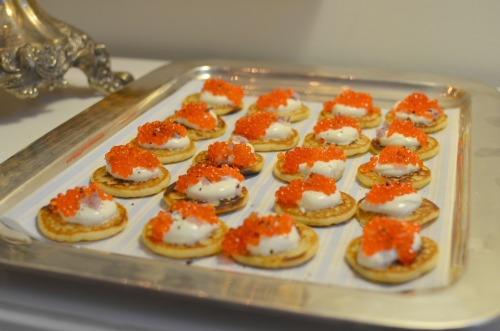 We also served blinis with smetana. Others with dill & smoked salmon and others with onion, & roe.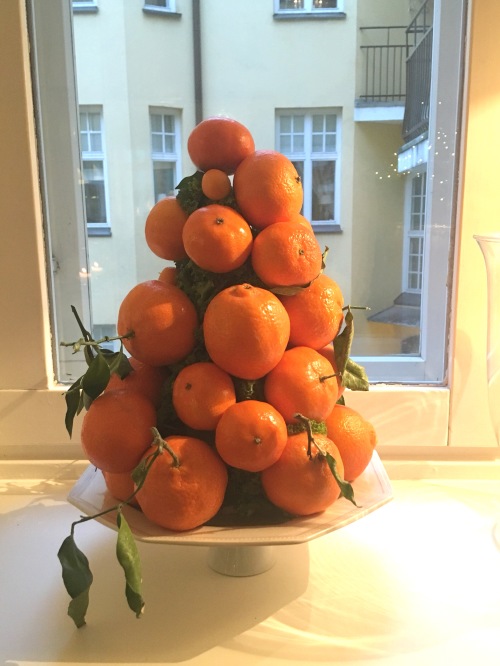 I made these decorations myself and was a little bummed that I forgot to take any photos of them. They were very pretty in reality. This picture is from my phone. You can see them on the windowsill in the next picture.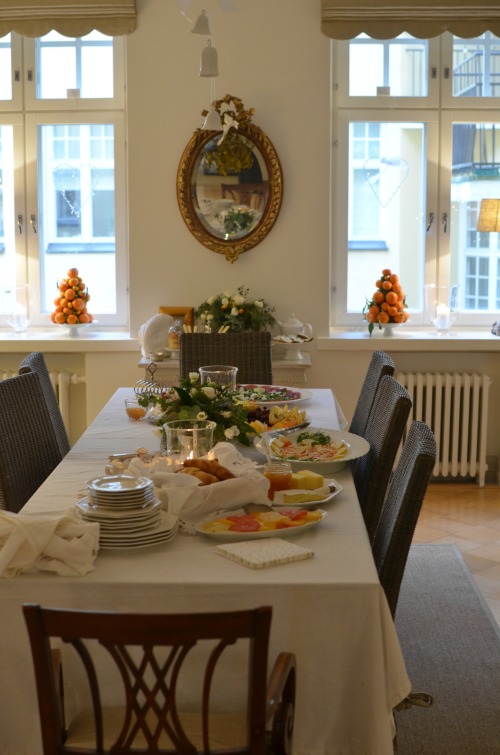 This was the last of the holiday pictures. Now back to enjoying the New Year!
Have a great day!!
Lattemamma