What makes your kids happy? Mine are usually most content just hanging out with us. They love doing things like arts and crafts or baking, going out to play ( even just soccer with dad in the inner courtyard on a semi lousy day) or going to the movies or out to eat. As long as it is with family they are usually very happy. They also love being with their friends and most surprisingly they absolutely adore being with our friends. So our children are not very high maintenance and they are fairly easily entertained. They obviously also love new toys etc. like any child. Here are some of the ( more material) things they love at the moment.
They get very happy about little unnecessary things like jewellery and hair pins etc. I think most kids love these. Our favourite brand is MeriMeri as they are just what my girls love, cute and cool and make and outfit more fun. Here is pictured just a fraction of the things we have from the brand.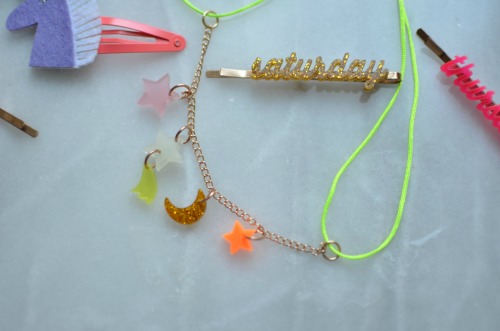 Another thing they love are bath products. They are nuts about bath bombs and shower gels etc. Lush is their heaven and their side of the bathroom cabinet smells accordingly. And my gorgeous white bathroom ends up being scattered with fun little girlie things like this ice-cream shower sponge from Seed Heritage or the Mermaid hair shampoo bottles. If I clear it out for guests or so, it´s back in a day. But I don´t really mind. Luckily my husband has his own bathroom. ( Besides the Mermaid Hair bottles are prettier than mine.)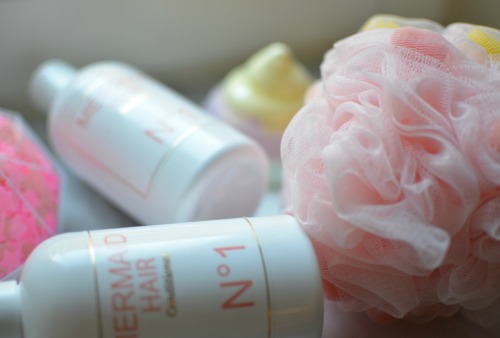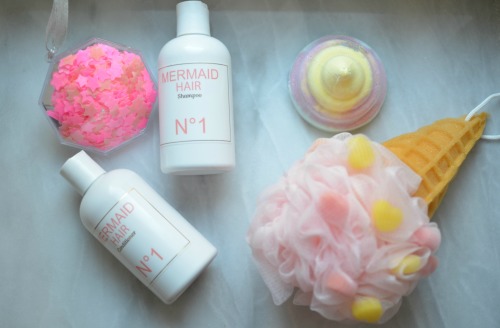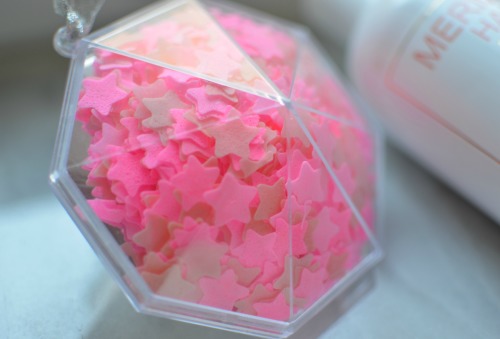 One other thing they are so in to right now is cooking and baking and sleepovers. We have some little girls coming over for a sleepover this month and it has been in the plans for quite some time now. Bubble Gum and I are the chefs and Cotton Candy is hosting her friends. We are all taking our roles very seriously and there are menus in the making and invitations being crafted. We found these Williams & Sonoma cook books in the American Girl Company as well as the sleepover book. I highly recommend the former series for your kids if they are in to cooking, baking or party planning. My girls are super inspired by these.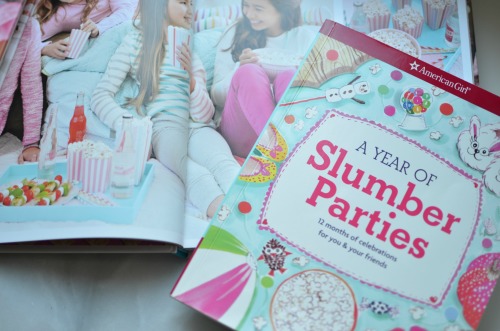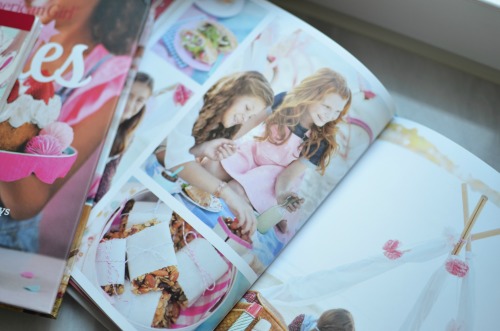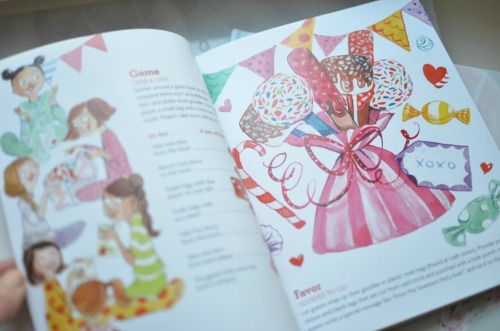 What are your kids in to right now? 
Have a fun day,
Lattemamma