Are you an accessories queen? Some people are really good at accessorising and others… well not so much. I think the key is knowing yourself. And the secret is not overdoing it. Long open hair and big dangly earrings may look very feminine but then adding a scarf to that combination is overdoing it. A wrist tangling with bangles may look very cool with an understated outfit or a summery tunic for the beach but not when paired with statement necklaces. You know what I mean.
I love accessories. I know that through the blog I may seem like the type of person who only strictly uses pearls and studs but not at all. I love the sound of bangles on my wrists or charm bracelets. I love adding a velvet bow on my ponytail or wrapping a silk scarf in my hair putting it on a big bow on my head. I love brooches. Statement earrings are fun and I love wearing hats ( but those two never together!). My friends say that the person I come across from the blog as is far more rigid than who I really am. I love fun but not kitch. I like cute but not kawai cute.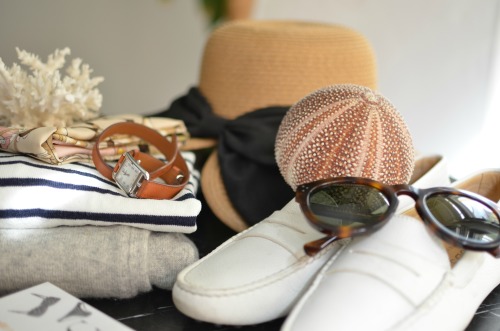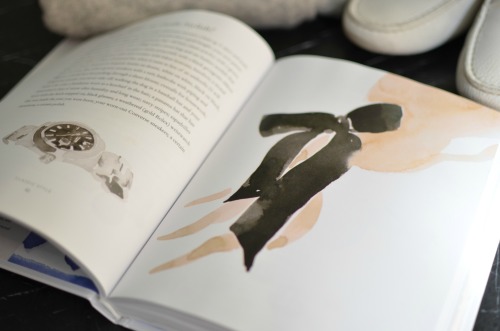 If I wear a silk scarf on my head I wear it with a super simple outfit, like a one piece swimming suit in a single colour or stripes. Or maybe a cashmere pullover or say white t-shirt and sloughy pants with white sneakers. I don´t wear it with a skirt and a silk blouse and high heels. I also love an understatedly accessorised outfit like a sand coloured soft pullover with a dainty necklace, say a tiny Bonpoint white cold & diamond cherry. A lovely cardigan with a golden bow brooch on it. Or a white shirt with just a diamond tennis bracelet. But I also love mixing a little and I might wear that diamond bracelet with a Liberty print fabric bracelet and one made by my children that has little beads on it. I find myself often mixing the ordinary everyday things with something valuable. It has sort of been in my style dna since childhood. It has always drawn my curiosity. My mom does not get it. She thinks it makes my real jewellery look fake but I don´t know why it makes me feel happy.
( My mom has a very simple, sophisticated style, in my eyes she is an Armani lady, perhaps the Armani of the 80´s and 90´s, as when she was in work life I remember her wearing great Armani pants with a high waist with a simple silk blouse and always beautiful shoes, never heels though but loafers, sleek ballerinas or brogues or something else Italian leather always looking like new. But she wears great large pieces of jewellery. Chunky gold chains or oversized pearl earrings and a men´s Cartier Santosh watch. You will never see her with a piece of dainty jewellery. She loves jewellery that is more like pieces of art, not to be mixed with artisan.)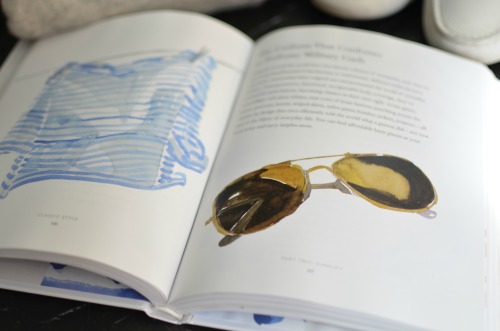 Sometimes with style pieces and accessories the things that please us come from something we saw as children that caught our eye. I have this outfit that I remember seeing in one of my mom´s magazines. It was a picture of a couple going to the opera ( a fashion spread) and the lady was wearing a beautiful long evening skirt with a tight cashmere pullover and it stuck with me. I remember thinking how elegant she looked and how I wanted to wear clothes like that. In my memories she had her hair on a loose bun with some stray hairs and she wore diamond earrings, not huge ones just something elegant. Then just a clutch and nothing else.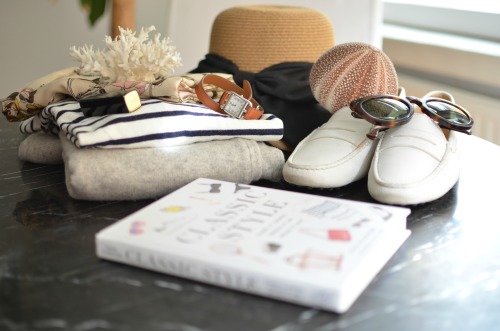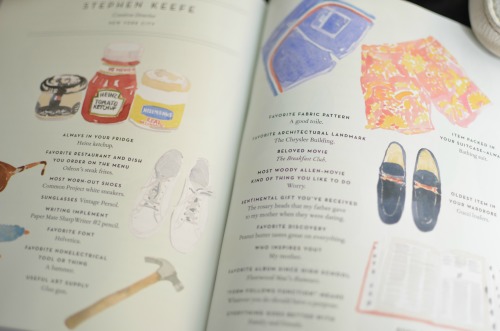 I may have seen those mixed bracelets on some person on our travels. Who knows. I know I have seen a lady on an airplane with beautiful one toned outfit of Todd´s loafers, cropped straight pants, a cashmere pullover and a Bottega Veneta bag. An older lady with grey hair and this "clay" coloured outfit. I find outfits like that so elegant and understated. But you could see from the materials, from the shades, from her simple Cartier watch and just from the way she carried herself and spoke to people that she had style ( and probably a lot of money). Grace and timelessness. My ultimate inspiration. One day I will own that Bottega bag. It´s my " Birkin". To me it´s the ultimate chic accessory. It´s made of beautiful hand woven soft leather. It has no zippers and no lining. It basically looks like a market basket. I love it. I know it makes no sense but I feel like it is just so me. And very much so as it is my dream to look just as chic as this older lady on the plane.
Who inspired your style and what are your favourite accessories? Please share, I´m very curious!
Lattemamma
p.s. The book Classic Style from Kate Schelter comes with high recommendations if you like to read about style, how your past may have influenced your style and it also has these fun bits where style icons share their style dna. I will also answer those same questions on another post.