Täällä yksi tuleva ekaluokkalainen jo jänskäilee vähän alkavaa koulua ja ensimmäistä koulupäivää. Silloin käydään myös ottamassa vihdoin kauan toivotut reiät korviin. Ensimmäisen koulupäivän asukin on jo valittu ja se näyttää tältä…
We are very excited and a little nervous about the first day of school ( well Bubble Gum is). She has already chose her outfit for the important day if weather permits.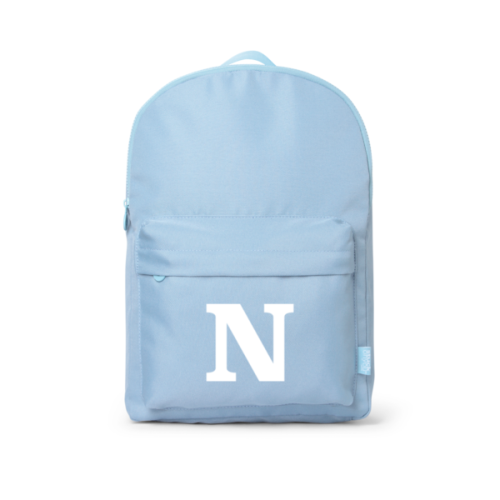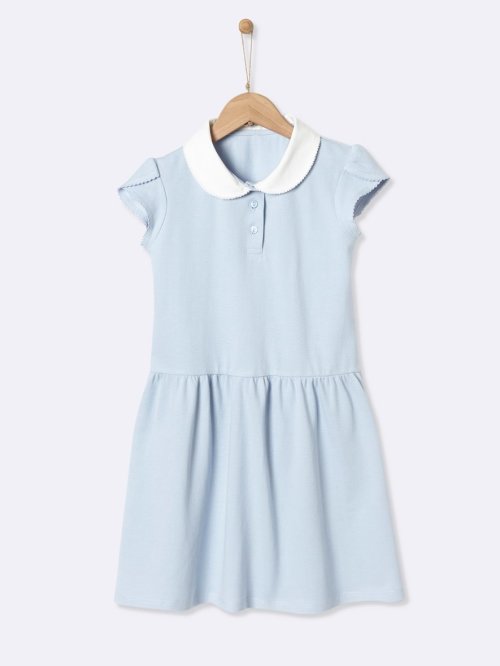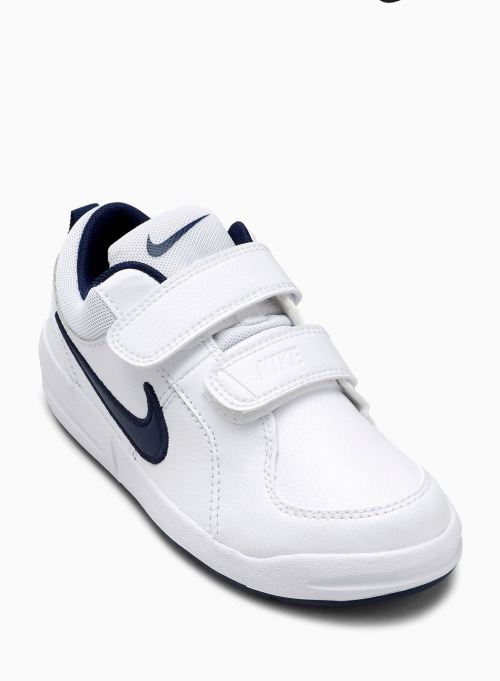 We were looking for cute backpacks from shops in Helsinki but the girls did not find anything they really liked. Then we were ordering our yearly name tag stickers and found these sky blue monogrammed ones. They look sturdy, big, have padded shoulder straps and inside pockets and a mesh pocket for a water bottle too. Fantastic!
Joko teillä jänskäillään koulun alkua?
Lattemamma