Who´s excited for Fall? I know I know it´s still summer for one more month and I love it. But as you may well know Fall gets me all giddy and excited. On one hand there is the running around from one hobby to another and supervising home work and playdates and what have you but on the other hand there is the rhythm, the structure and there is obviously pumpkin spice. I mean I love summer, island season, flowery dresses and all that. But I also love my Hunter boots and weekly meal planning, candle light and spicing up my morning latte. I love cozy evenings on the sofa with a cup of tea and some favourite show on a rerun ( Fall always brings out the need to watch Downton Abbey). 
I will miss spending all day long with my girls and not having to wake them up early. I will miss the island when it closes for the season. I will miss warm mornings when you don´t even have to think about a pullover or socks. But I know the time will come for those again too. The uncertainties I had for the Fall luckily faded away and there is now room for planning so I can enjoy my favourite season ( they are all my favourites).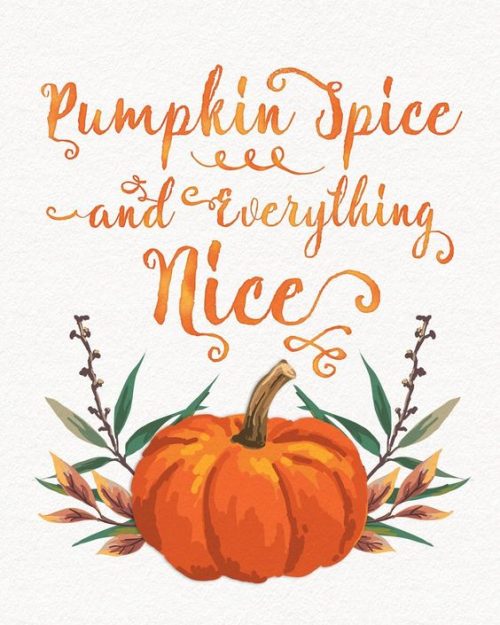 I noticed that the new season brings anxiety to many so I thought I would list all the great things about Fall to make you feel better.
♥ Pretty umbrellas
♥ Candle light in a darkening night
♥ Pumpkin spice
♥ Cozy dinners
♥ Looking through the windows at warm lights at night whilst on a run
♥ Hot bubble baths after a rainy day
♥ Tea and cashmere socks
♥ Reading a great book with the previous
♥ Your kids stories about school or hobbies or friends
♥ Early breakfasts in candle light
♥ Halloween
♥ Pumpkins
♥ Weekends that feel like weekends
♥ The more structured Fall clothes
♥ Big scarves
♥ First crispy cool mornings
♥ Planning winter vacations and city escapes
♥ Wearing cute hats and beanies
♥ Pretty leaves in oranges, yellows and reds
♥ The impending Christmas at the end of Fall
I´m pretty sure there is a lot more to be excited about but I will stick to these now. I really really wanted to write rainy days but I´m pretty sure they don´t feel so cozy to others so I just stuck to pretty umbrellas. I hope your Fall anxieties melted in to a cozy and warm feeling of taking advantage of the season. 
Now back to the warm summer day and let´s enjoy August as the summer month it is. 
Lattemamma