How was your weekend? Ours was spot on lovely. Mr Espresso was closing down the island house for winter. Which in itself is always a little sad and as we have been renovating the house a little the past few years we had to close it a little earlier this year as there is yet some remodelling going on. But it will pay in the end, I know that. Anyhow on Friday as I had the day off ( I was working on Saturday instead) I started my day at my friends new house with an after gym breakfast. Such a quaint area she moved to. Love it! After school & home work the girls and I headed to Espoo ( the lovely suburbs) as Cotton Candy had some dance performances there at a mall with her new dance group. We had such a good time and went for sushi and some shopping afterwards. As I don´t drive a car and we live right in the centre of Helsinki we don´t end up at malls or mega super markets too often. So we were super excited all three of us. The metro from Helsinki centre right in to the mall took about 20 minutes. We may very well go again just for fun! I even found a pretty new table cloth ( at Eurokangas if you like it too and just 10€/m).
On Saturday the girls got to hang out with my mom & dad as I had to work. And I´m just saying that it was quite nice to be home alone for a night. I poured myself a glass of rosé wine ( we had an opened bottle in the fridge from almost two weeks ago but it was fine) and rented a movie from Apple tv that no one else in my family would like to watch. Then I even got to read in bed!
On Sunday we had two little girls for a playdate. Bubble Gum´s bestie moved to another school for the first two grades so we try to organise playdate for them frequently. They both love to play with dolls, Barbies etc. so they are always off to their dream world the second they start playing. Cotton Candy and her friends made bread rolls for lunch ( I made the sweet potato ginger soup) and chocolate fudge milkshakes for dessert. So everyone was having fun and I just let them make a huge mess for once. It gave me time to sneak in to our bedroom to drink a cappuccino & to write this post for you. If you want to see photos of the playdate table setting etc. you can find it all in my Instagram stories ( table settings).
For some more frivolous happy thoughts. I love the new console I got for my birthday from Bukowski´s antique auctions. Is it not lovely. I hope it finds an even better spot in the new home. It really looks even better with flowers on it. And it would need a mirror or a painting behind it but that will need to wait for the new place too.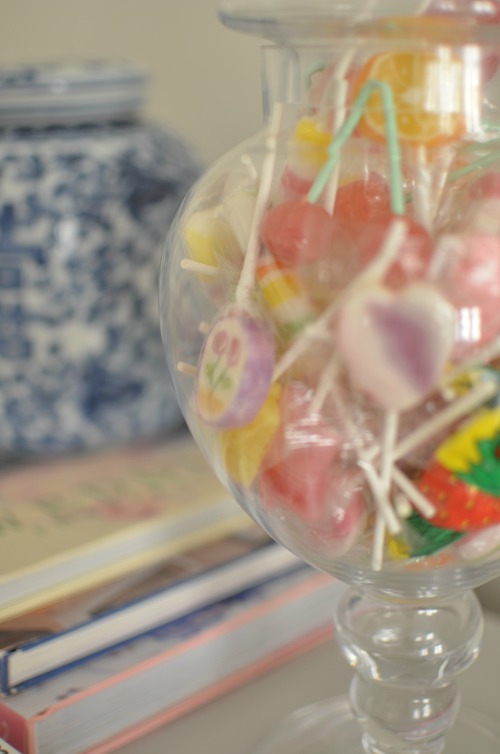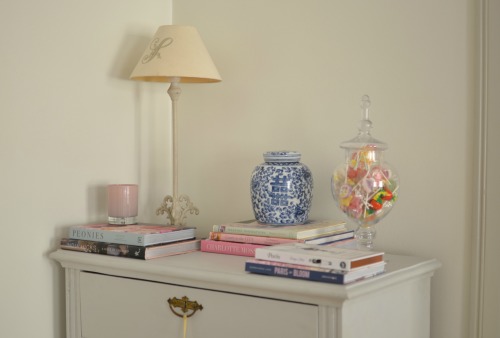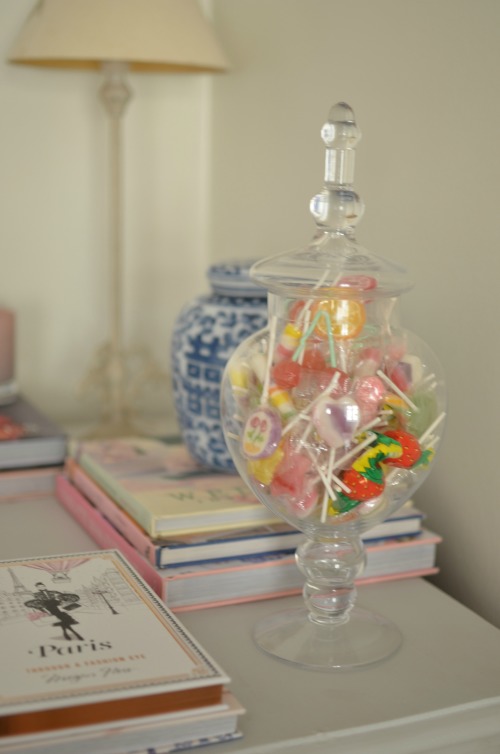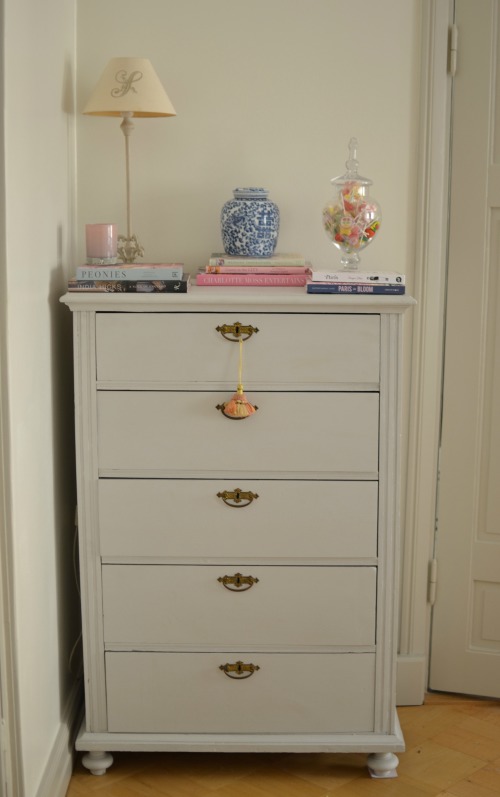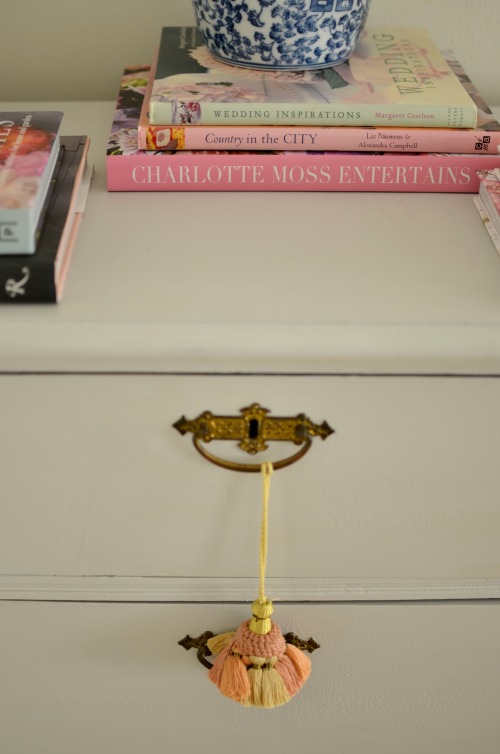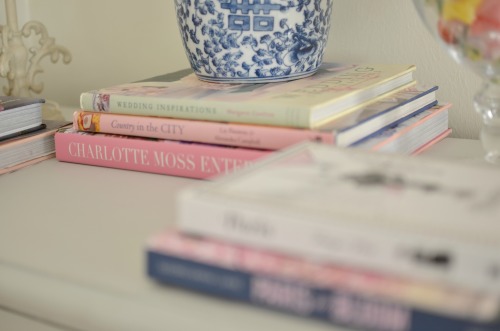 The lovely Charlotte Moss Entertains book is so inspiring and pretty. If you are a minimalist then do not order this book, it´s not for you.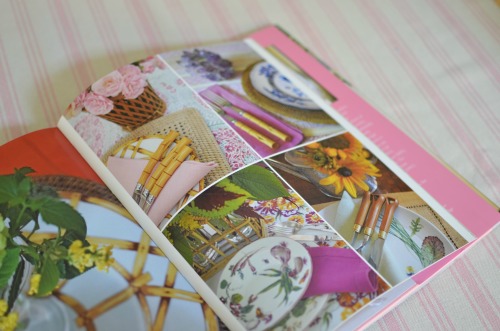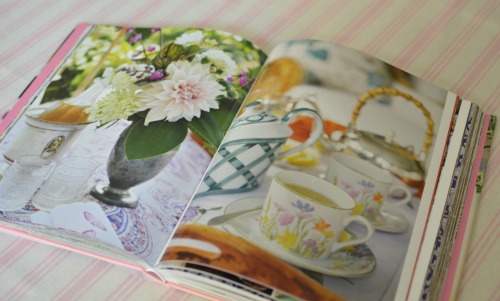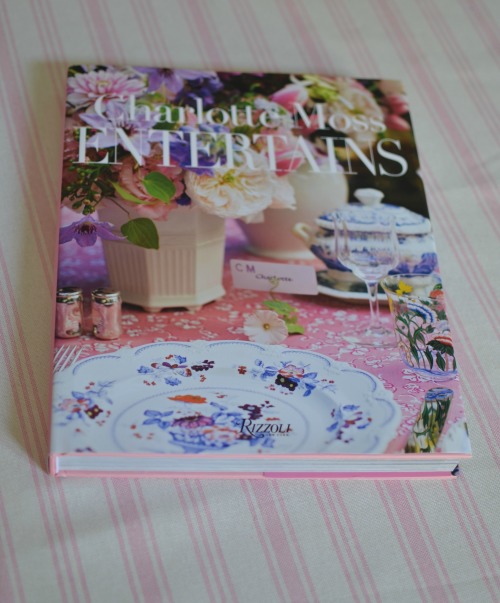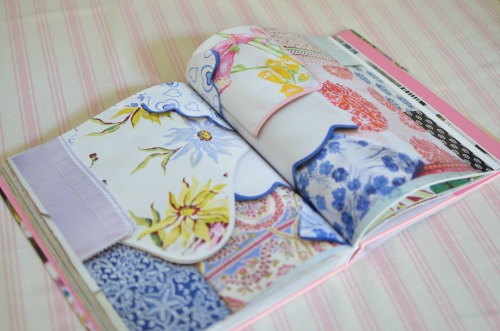 The new table cloth I wrote about in the beginning. Just one of those things you bump in to in a fabric store and go, oh but this is lovely. It would look cute on our table on everyday occasions. And then you see the price tag and go " oh yes!". Seriously I did not even sew it, it was so neat at the edges ( or ends or hem?). Our table is 2,5 m long and a meter wide so I can tell you that finding an affordable table cloth for it is not always so easy. Hurray for this find!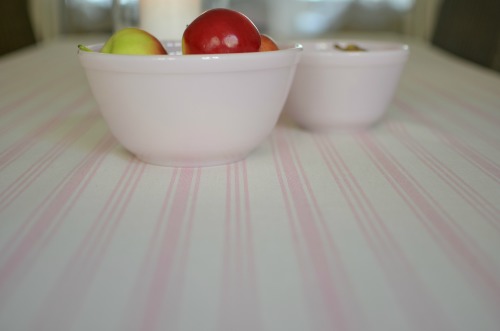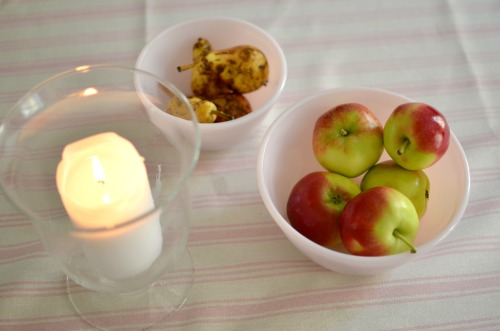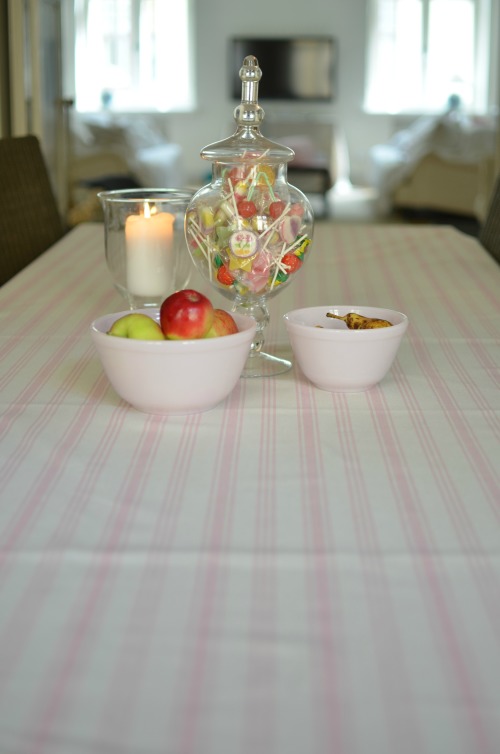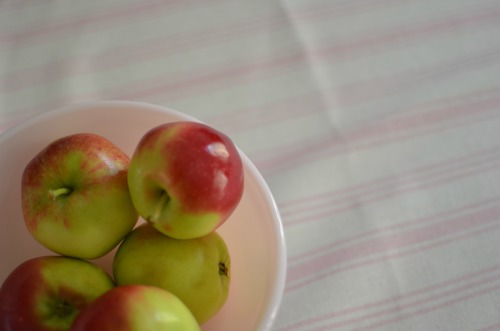 I filled a glass jar with some cute lollipops. It´s cute and pretty and makes me happy. Besides it´s nice to have a little something to offer for pop in guest or friends coming for playdates on candy day.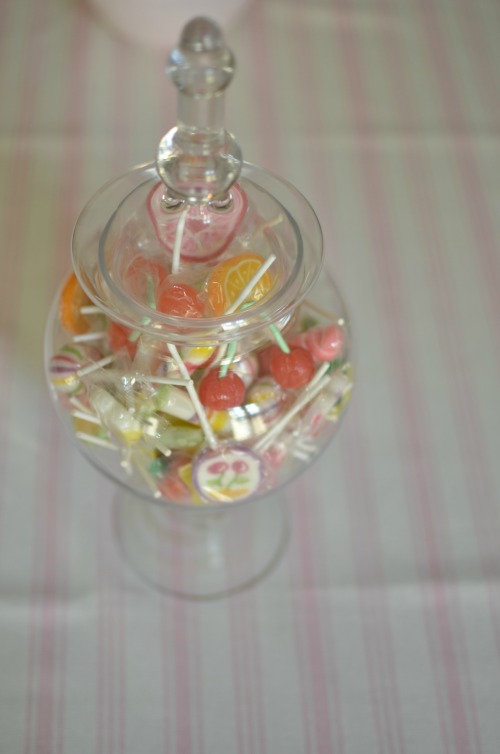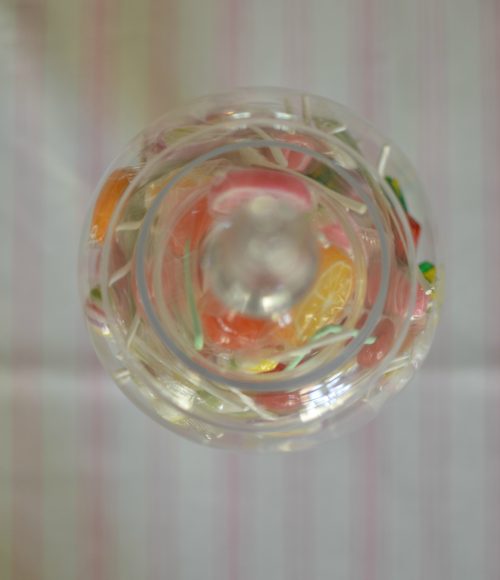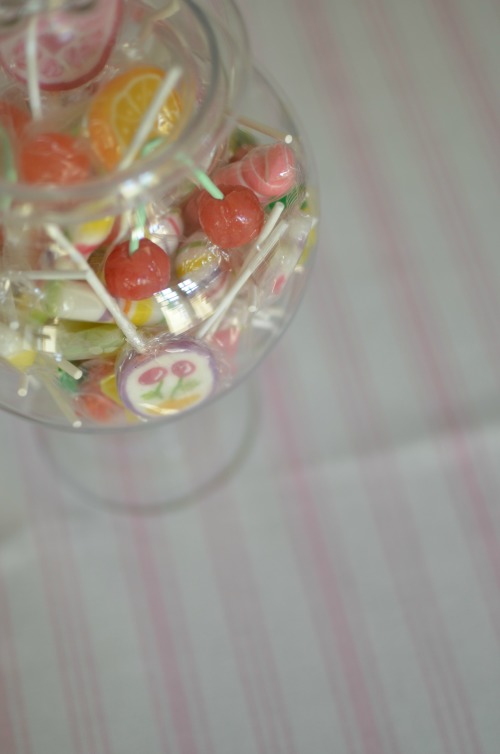 Have a great start to the week. I´m off to New York ( for work but I will also go to the Repetto store in Soho to stock up on some ballet stuff for the girls). And when I get home we head to the South of France without the girls for a long weekend. Sort of an end of summer vacation. I will definitely miss them after not seeing them so much this week but all the more fun to cuddle with them and do more fun stuff together. And I had packed last week full of activities and cuddles like the night of the arts on Thursday when we went to Lush to make bath art with the girls and our goddaughter ( neither of the babies, the 6 year old!). That was super fun by the way. Like a dream come true for my girls. I even let them choose a bath bomb each. Now our bathroom smells like Lush as I got three extra ones "for myself" ( as I would ever get to use them all). And Sunday night was movie night with my girls in my arms and all of us nestling our tea cups in our hands. The Peter Rabbit movie had arrived on Apple tv.
Lattemamma