We were on a lookout for a new winter coat for Bubble Gum. The girls actually fit their woollen coats and their short down jackets they use for school etc. but her long navy down coat had gotten small on her. Cotton Candy had a new one last year and hers was the perfect size now. So we had to find one for Bubble Gum! And we did find the perfect one from Jacadi! It has a fleece lining, it has a ( fake) fur lined hood and the hood has ( fake) fur around it too. It is warm and beautiful and has small golden polka dots on it. You may have seen this one on Instagram already on a few occasions. I got a lot of DM messages about it when it was featured on the stories. It was the coat of her dreams and you can tell. She wants to wear it all the time even though it´s not very cold yet. But then you can just wear something light underneath so it works out well. We also got a gorgeous outfit for school for Cotton Candy that I will share on another post.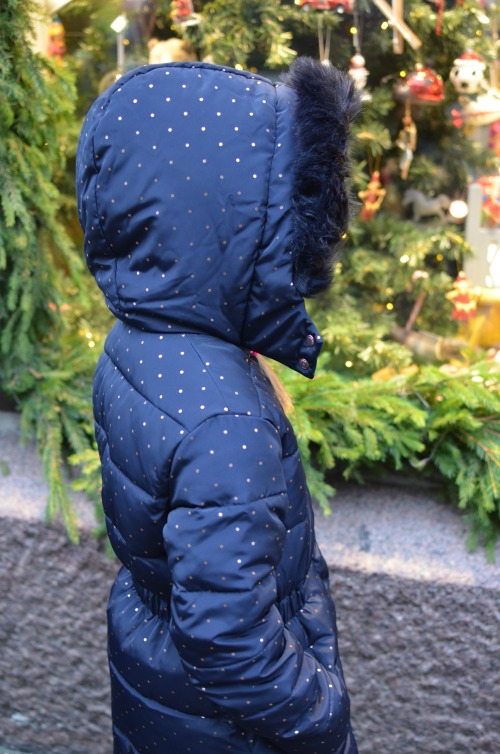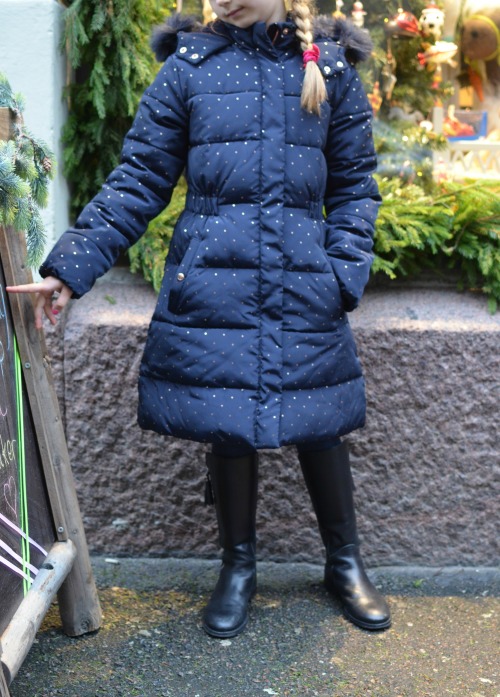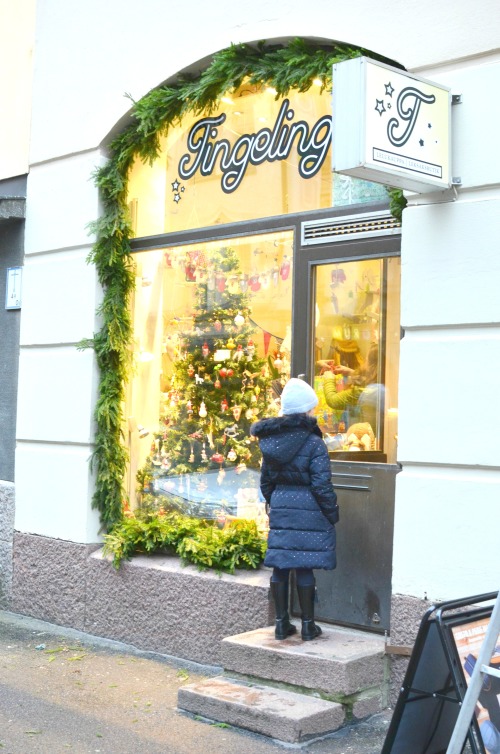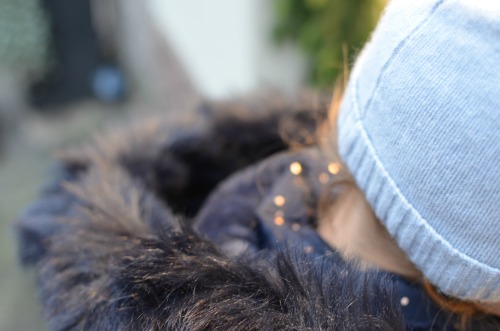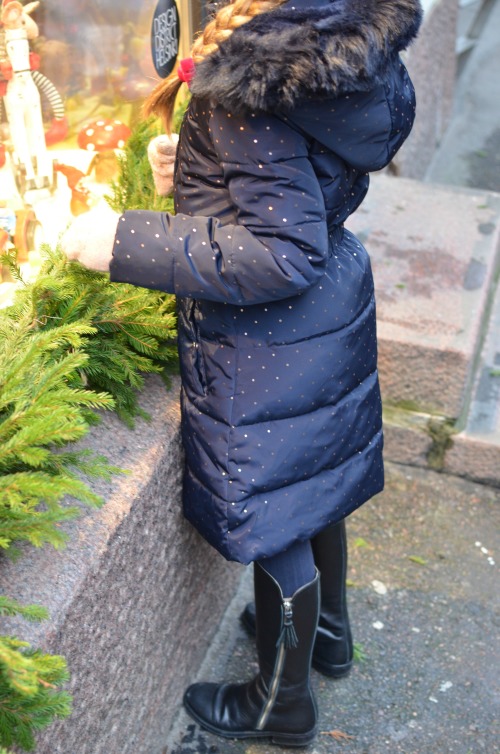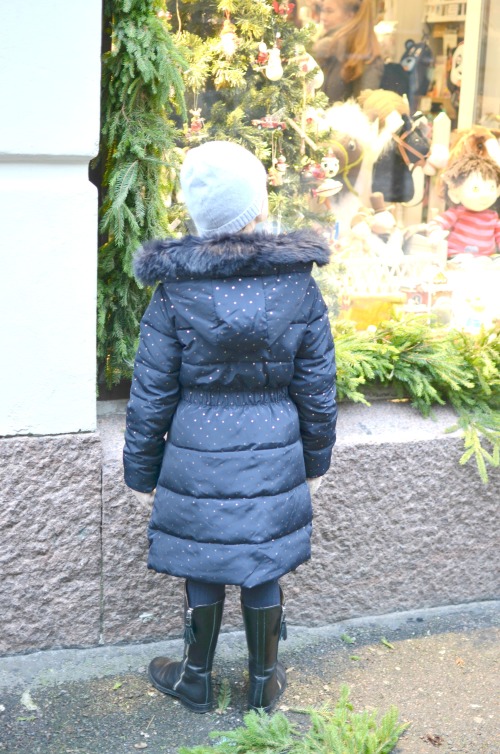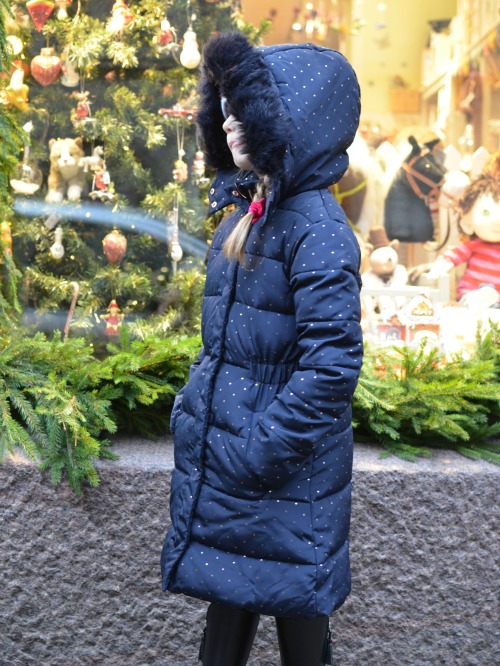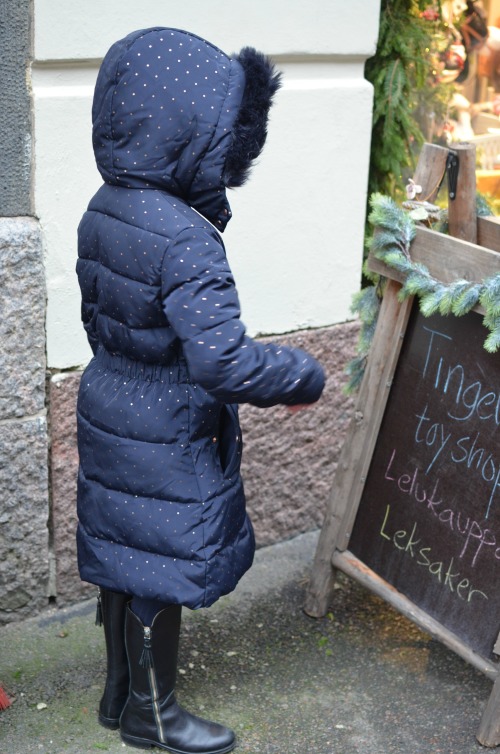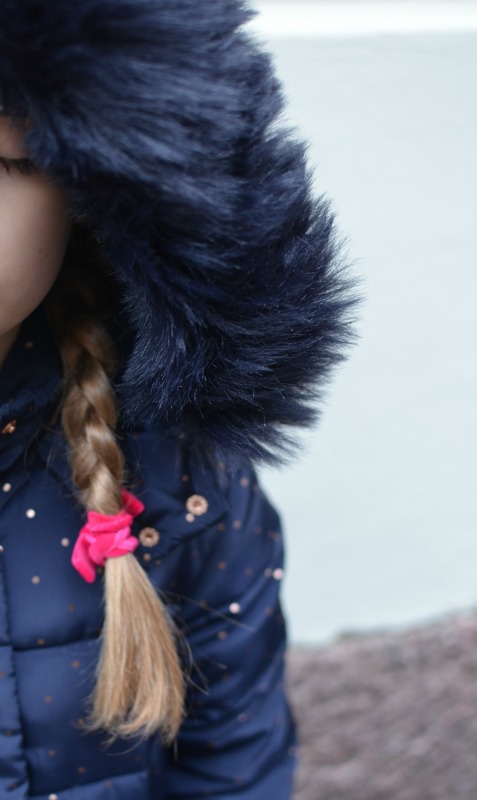 The colour is a bit darker navy in real life. I have a hard time shooting navy blue and black clothes and to get the colours right. It is just such a great jacket and would also be lovely in the other colours available like navy blue or burgundy. 
Have a wonderful week!
Lattemamma
p.s. This is a blog collaboration with Jacadi. We love their clothes and quality and are truly happy to share their products with you. They deliver very conveniently and efficiently to Finland! 
p.p.s. We were shooting outside the Tingeling toy store! It is such an amazing shop with the loveliest service and I highly recommend visiting for your Santa errands!