Who is excited for the new year? I love that we have seen some more light daily. Even if it is baby steps you know that eventually Spring will come. But before that there are so may wonderful things coming like Valentine´s Day and another school holiday ( in Finland it is literally called the ski-ing holiday and us, like many others are spending it ski-ing) and of course Easter.
If you have decided to clean out your closets to get a brand new start then I´m sort of with you. As I am literally emptying every single nook and cranny of this house and getting rid of things that are no longer relevant ( I´m very rubbish at that as I hold on to things even just for their sentimental value, like a baby book that is all ripped but was Cotton Candy´ s favourite book as a teeny tiny start of a toddler). Anyhow I´m trying to be sensible and to get rid of the excess.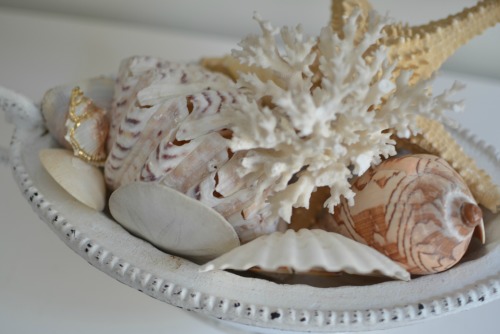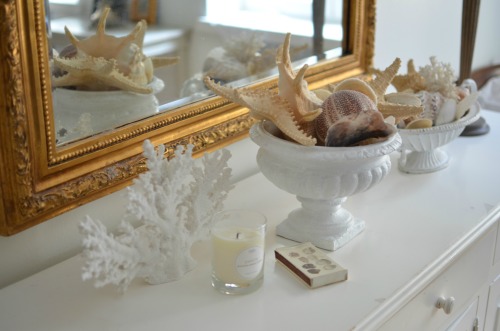 I love the idea of a fresh start and a clean closet. Pure white flowers and the sunny late winter mornings are already in my mind. We are going to have to wait a few more months until our own house is ready but hopefully the move will be before the winter turns completely to Spring. As to me it is the time of new things and new beginnings and it would just make me so happy to be able to be there to put the house together at that time. To organise my table linens, candles and silver in the dining room. Set up my cake stands and glass items in the pantry. To fold white towels and sheets in the closet. To have a vase of fresh flowers in every room and all my pretty scented candles and dear books and precious shells around the house. To set up my laundry room with my Laundress products and pretty glass jars for my detergents and clothespins and cashmere combs & stain brushes. To only have the pretty and needed cosmetics in my bathroom cupboard and to know that our attic and basement are in neat order with the new see through boxes and nothing extra in there. I will open the windows in my kitchen and breath in the Spring air…
You know I only have to think these thoughts to get me through all this packing somehow. It is my carrot to imagine the new place and how it is all worth it in the end!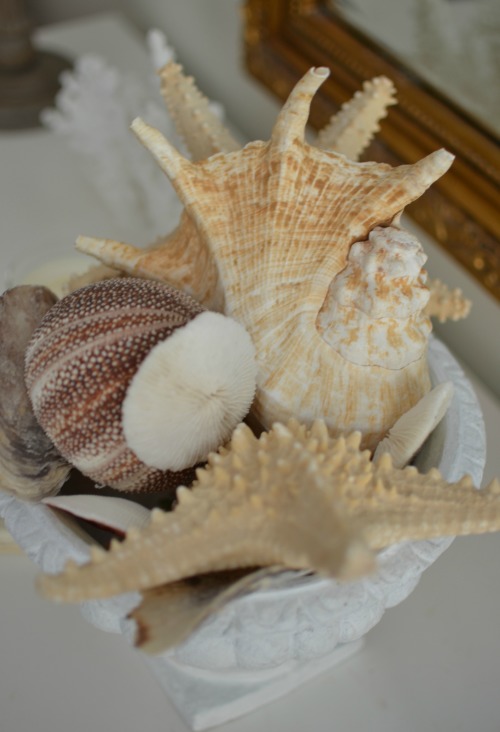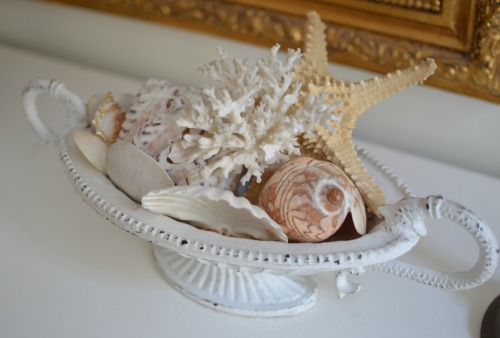 Until then we will live in a rental and I think we are all sort of excited as it will feel a little like living in a large hotel suite ( without the turn down service). I have never been very good at the less is more sort of lifestyle but will have to come up with a sort of a capsule wardrobe. In case there is a party the little black dress will do and I can manage with 3 cashmere sweaters instead of 20. It will surely do me some good and I hope that there will be another round of sorting of the things truly needed after the move. 
And when it comes to freshening up other aspects of ones life I really truly feel that the sugar coma that lasted over the holidays is now very sufficiently over. Back to school and back to healthier breakfasts, snacks & dinners. In reality you really don´t need that good energy boost for watching Christmas movies on the sofa under the blanket but you do need it for school, work and hobbies. 
Best of luck with the back to school and back to reality Monday! January we can do this!
Lattemamma
p.s. Old pictures, these pretty shells and corals are now wrapped in silk paper and boxed up.