Those crisp cool Autumn mornings. Some are sunny, some are grey and rainy but there is that feeling of new beginnings and at the same time the feeling of cozy memories and returning to the everyday life after summers spent without a care in the world. Those mornings when we usher our children out of the door, they run back to catch that umbrella and our thoughts are somewhere between the office and the dreams our kids told us about at breakfast. We dab our lipgloss on by the mirror in the foyer and grab our take away cup and keys and close the door behind us. Then  it´s that first sip of the coffee on the morning commute. The warmth, the caffeine jolt and then the comfort. The comfort of those spices. The little addition that tells us it´s that time of year again. And we can do it. We could do it last year and the year before. And instead of worrying if we will ever make it through deadlines or carpooling our children and their friends to their hobbies we can relax. Every year we have made it through to Christmas and every year came Spring and then again summer. And instead of worrying we can enjoy all the season and all those little things that to us seem repetitive at times but to our children are the days they remember as their childhood.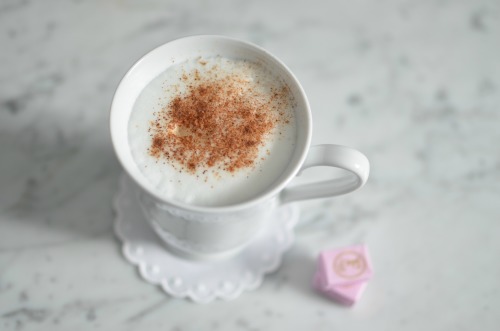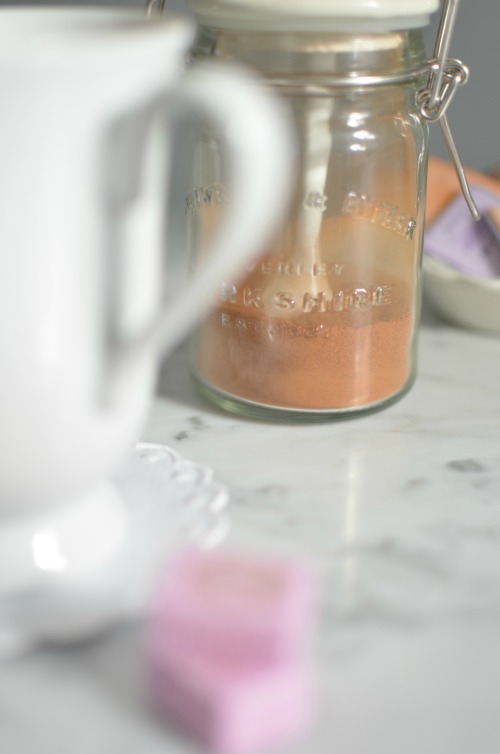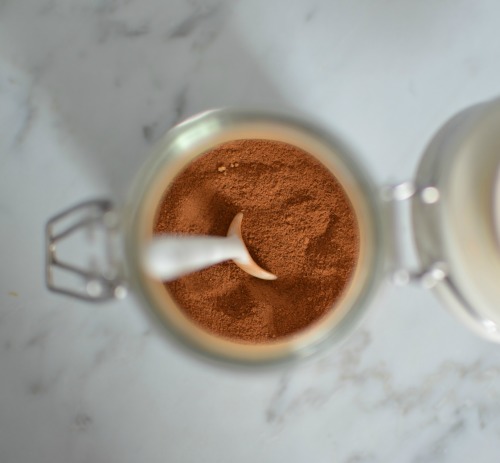 Pumpkin spice
1 dl kanelia ( 1 dl cinnamon)
1 rkl jauhettua inkivääriä ( 1 tbls ground ginger)
1 rkl jauhettua muskottipähkinää ( 1 tbls ground nutmeg)
1 tl jauhettua maustepippuria ( 1 tsp ground allspice)
1 tl jauhettua neilikkaa ( 1 tsp ground cloves)
Seloita kaikki mausteet keskenään mm. pienellä pallovispilällä. Mausteseoksen mittasuhteita voi toki vaihdella oman mieltymyksen mukaan. Voit pakata seoksen lahjaksi tai käyttää sitä kurpitsapiiraan mausteeksi tai vaikkapa tosiaan pumpkin spice latteen. Lisää silloin halutessasi latteannokseen 1 tl vaahterasiirappia ja n. 1/4 tl pumpkin spice-mausteseosta. Latten voi tehdä makunsa mukaan vaikka kulutusmaitoon ja turauttaa päälle vielä annoksen kermavaahtoa. Silloin ollaan jo aika lähellä alkuperäistä versiota. Itse teen omani rasvattomaan luomumaitoon ja yleensä jätän siirapinkin pois. Pidän kyllä makeasta, mutta ehkäpä ennemminkin kahvin lisukkeena vaikkapa keksin muodossa kuin kahvissa. Tosin pieni makeus kyllä sopii tähän juomaan, ainakin iltapäiväkahviaikaan. Meillä tytöt ovat lisänneet tätä myös puuron päälle.
A pumpkin spice mixture is great for all kinds of fall time treats. Mix all the spices together and jar it. You can use it for a pumpkin pie, spiced bread or add 1/4 tsp to a latte with 1 tsp maple syrup if you like your  pumpkin spice latte sweet. You can top off your latte with some whipped cream for more like the original Starbucks experience. The spice mixture makes a great fall time gift too in a pretty little dispenser.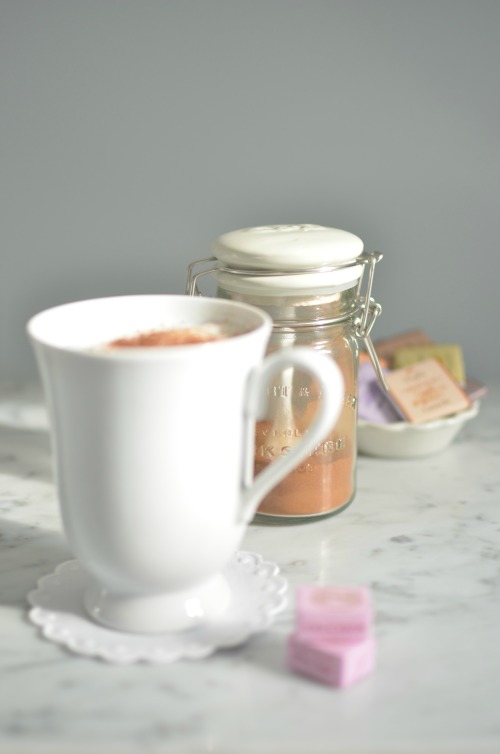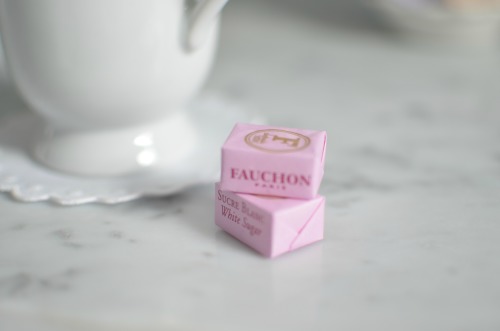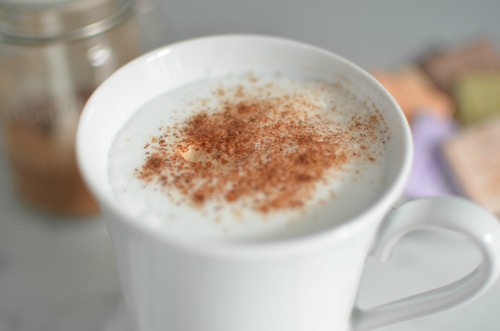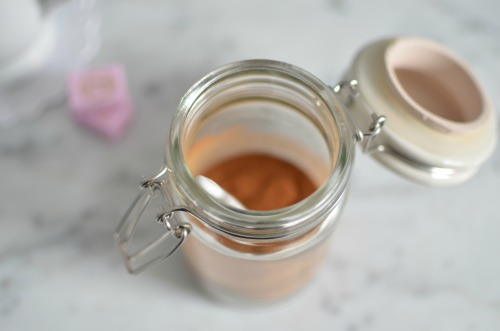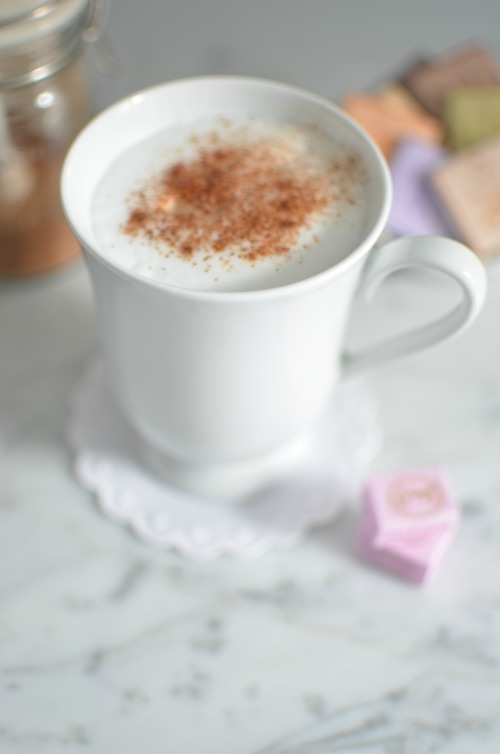 So drink up, spice up your day, make it a little special, give it that little extra something. I copied the good old recipe above for you. This year I did half a batch as it´s quite big. By the end of November you can add cardamom to your mix ( if you have any left) and call it gingerbread spice. 
I hope you have a wonderful week!
I´m trying to get back to work, let´s see how my shoulder handles it this time. Wish me luck!
Lattemamma