Last year ( or was it the year before that, I seem to keep loosing the track of time lately) I bought the Donna Hay Basic to Brilliance kids cook book. We love it, so many great ideas. I have written a whole blog post about cooking with children ( again) but it is still waiting for pictures. But instead I will now share this muffin recipe that we actually turned vegan. It is a very simple but yummy recipe easy enough for your kids to make. They are called a "lunch box surprise" in the book and would definitely work as a snack.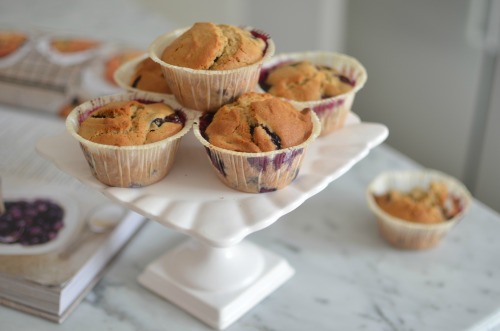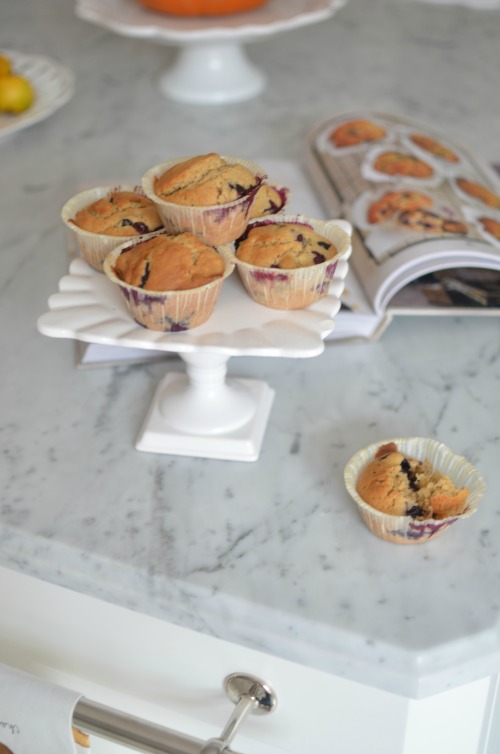 Blueberry muffins
1 cup all purpose flour
1 cup spelt flour ( or you could just do two of the regular if you´d like)
1 tbls baking powder
1 tsp cinnamon
1 egg
1 tsp vanilla extrackt
2/3 cup ( 160 ml) oil
3/4 cup ( 180 ml) maple syrup
1/3 cup ( 80 ml) milk ( or oat milk as we used)
2 1/2 cups blueberries ( frozen are fine too)
1. Preheat the oven to 180°c. Line a 12 capacity muffin tin with paper muffin cases.
2. Mix the dry ingredients in a big bowl.
3. Whisk the wet ingredients and the egg in a jug.
4. Make a dent in the dry ingredients and pour the wet in the dent and mix until just well combined ( do not over mix or you´ll end up with chewy muffins). Gently fold the blueberries in.
5. Spoon the mixture in to the tins and bake for about 25 minutes.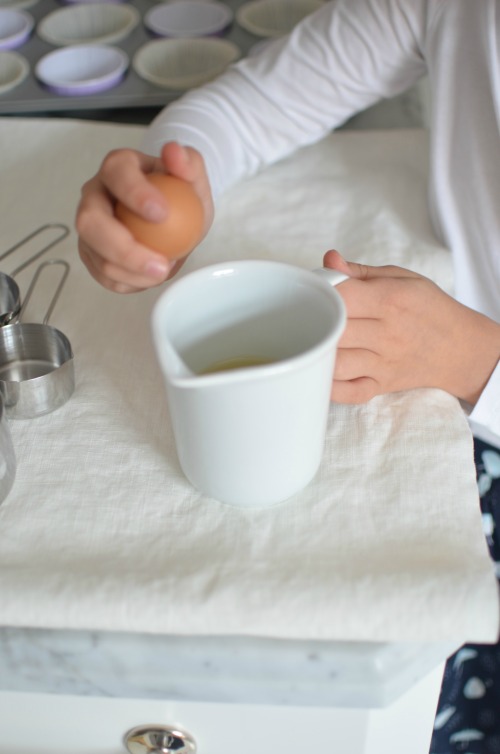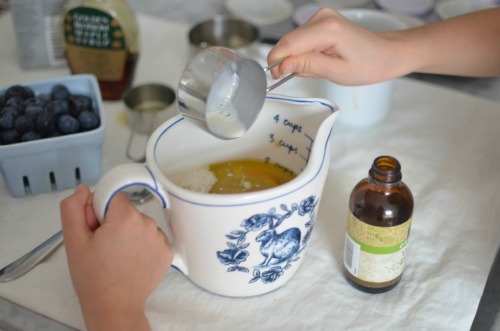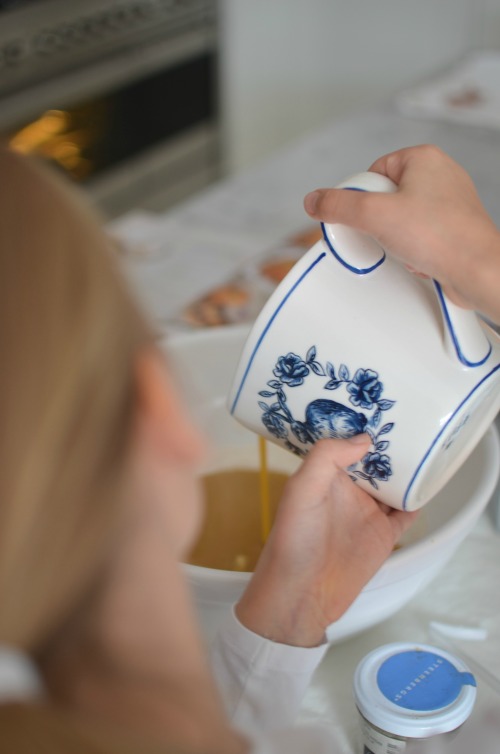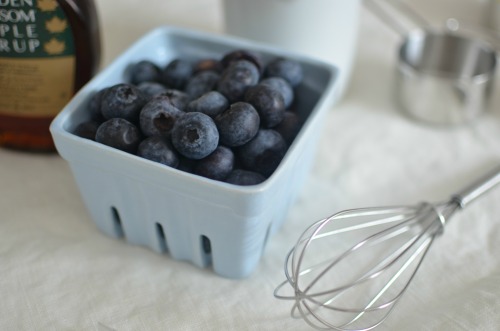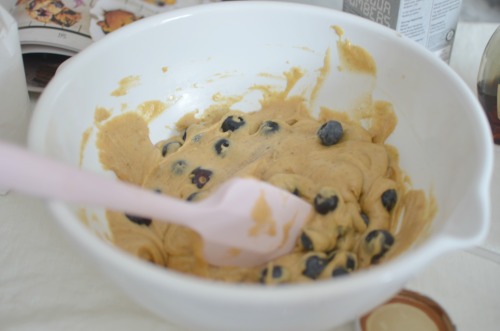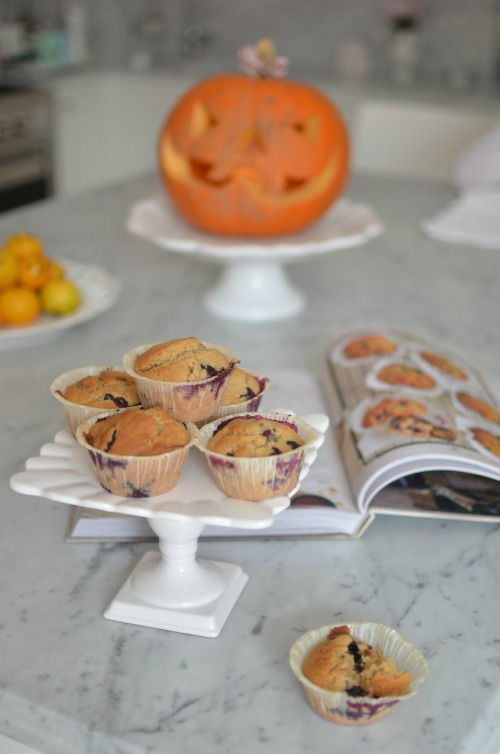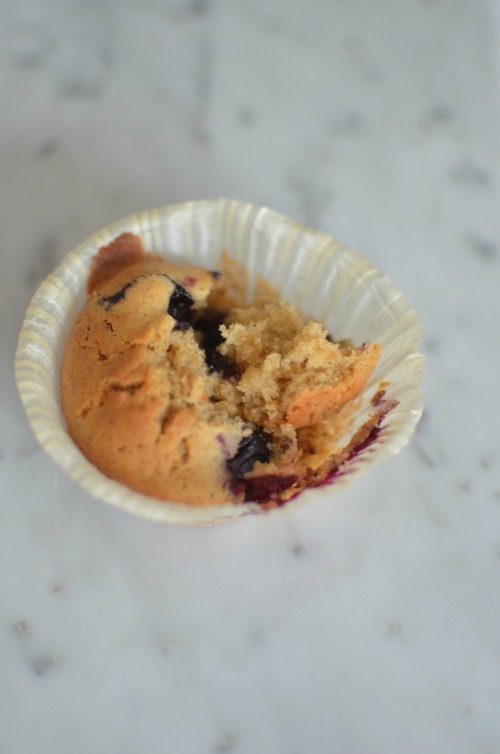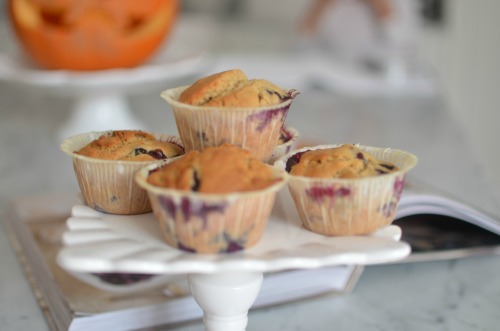 ( someone added a bow on Jack and made her Julia…)
So easy and not too much clean up either so a great recipe for kids to make! Just remember to be careful with the oven and use your oven gloves. 
Happy baking!
Lattemamma