Quarantine
by Sofia - in Random
Well hello there! I know I know, I´m not even going to start with a sorry it took me so long… Now that a lot of us are quarantined or just social distancing I thought it would be a great time to get back to the blog to give you something to read, perhaps some ideas as how to spend your days and also just to spend mine.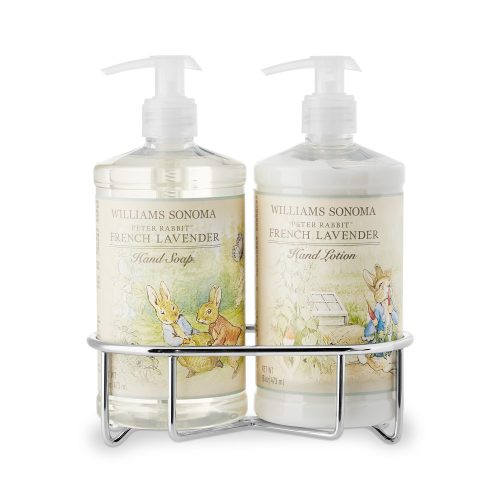 picture from Williams-Sonoma ( and the hand soap set I was going to buy my girls in New York later this month and hopefully one day will)
If you do not follow my Instagram we were on holiday the past week. When we left the situation was not so dire yet and we did not travel to an "epidemic area". But now we are in a recommended self quarantine for the next few weeks. We are feeling well and healthy at this time but will keep our distance to people, stay away from school and hobbies etc. We obviously cancelled our ski-ing trip from next weekend and are doing home- school for now.
But instead of talking too much about the actual virus ( as I am not an expert on the matter) I thought we would make this place a lovely little spot for us all to find fun ideas to do with our kids, for what to cook whilst you are mostly at home etc. What do you think? I understand very well that the situation is serious and it has a lot of other than health related effects on us all, some more than others so I am not trying to ignore the fact. But I also know that we all see a feed of  horrific articles flash through our eyes when we open any kind of social media forum so I though we can all use a space like this to get our minds of it for a while. To give us a little breather if you will! What do we think?
I´m also a very good listener so if you have anything that makes you feel very anxious at this time you can send me a private message on Instagram. I really don´t probably know how to help you but I know it sometimes helps just to get to say it out loud to someone.
Try to keep a positive mind and I´ll see you here soon!
Lattemamma