Mayo and friends
by Sofia - in Cooking
Last week I promised to share a few simple and easy recipes that come together in mere minutes but elevate a simple dish to a whole new level. They are very classic basic mayonnaise based sauces or condiments.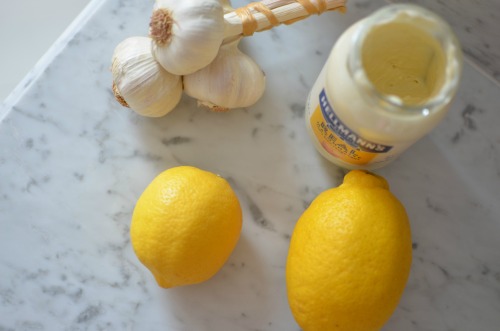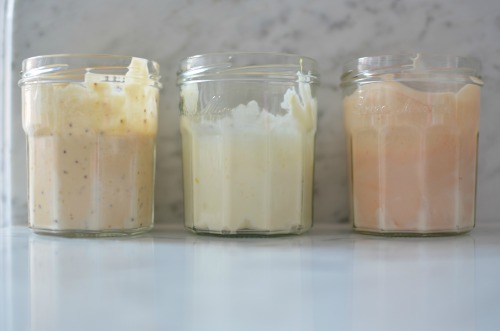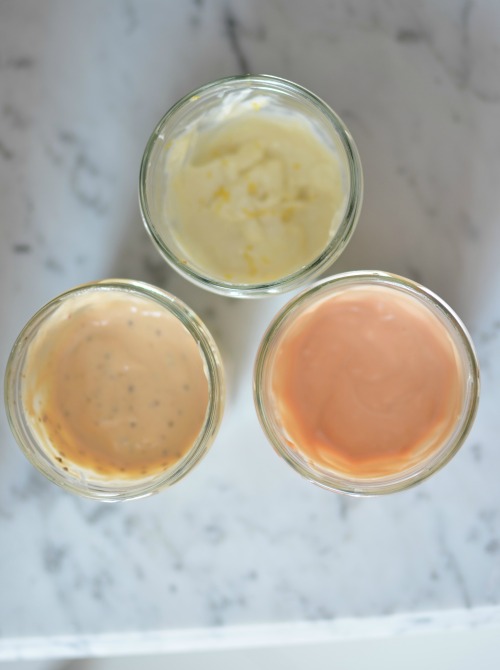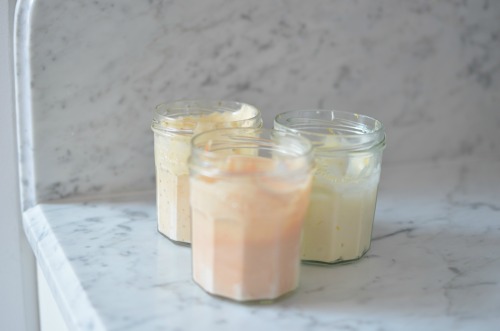 Marie Rose
1 dl mayonnaise
1 tsps Worchester sauce
1 tbls ketchup
The Marie Rose is a classic sauce you may know from shrimp cocktails. Some add whisky to it too and you can play with things like lemon rind or lemon juice. But I like the basic Marie Rose. It´s not just good with shrimp. You can try it with chicken, fish fingers or as dipping sauce for basically anything.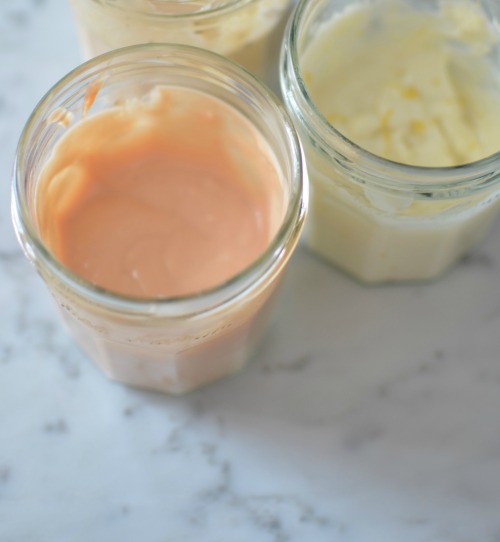 Classic Hamburger Sauce
1 dl mayonnaise
3 tsps dijon mustard ( substitute 1-2 tsps with grainy dijon if you have, I always do)
1 tbls ketchup ( optional)
This hamburger sauce is ridiculously simple but so good! It really elevates your home made burgers to a whole other level. You can easily add things like onion & garlic powder if you´d like. Or a little bbq sauce for a smoky burger sauce.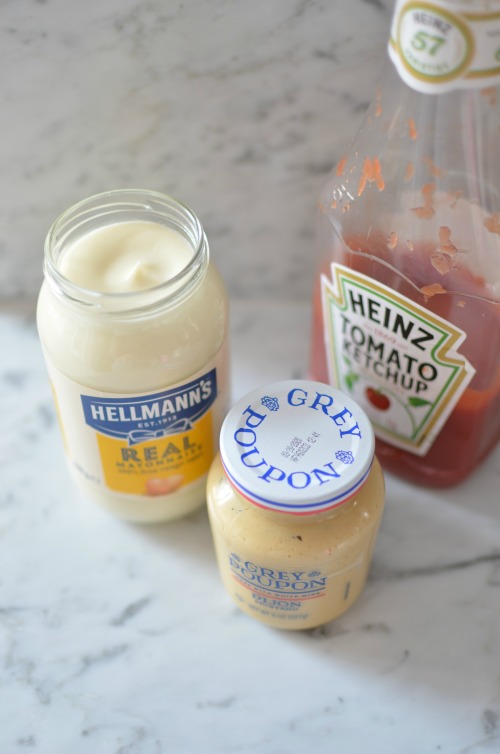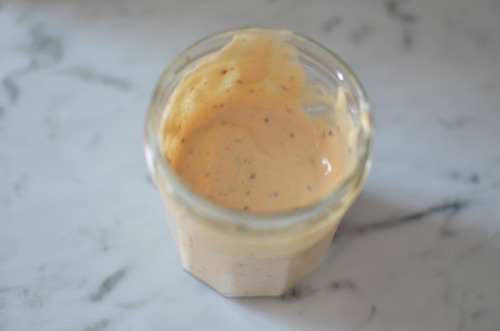 Lemon Aioli
1 dl mayonnaise
grated rind on 1 lemon
juice of 1/2 lemon
1/2-1 cloves of garlic, grated
This aioli is also good without the lemon but the lemon really seals the deal. You can use with a grilled chicken but it really is so delicious with pretty much anything from fish to beef. You can also try on sandwiches instead of regular mayo. Think lettuce, tomato and turkey or roast beef with this aioli.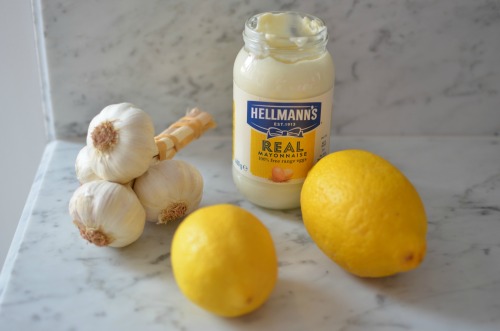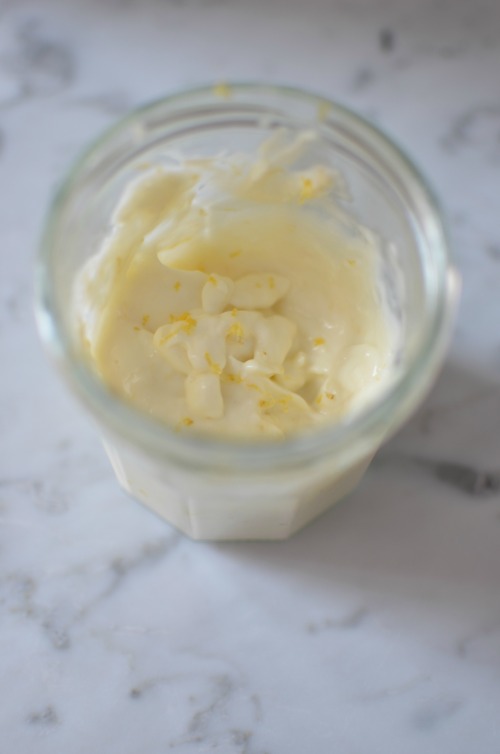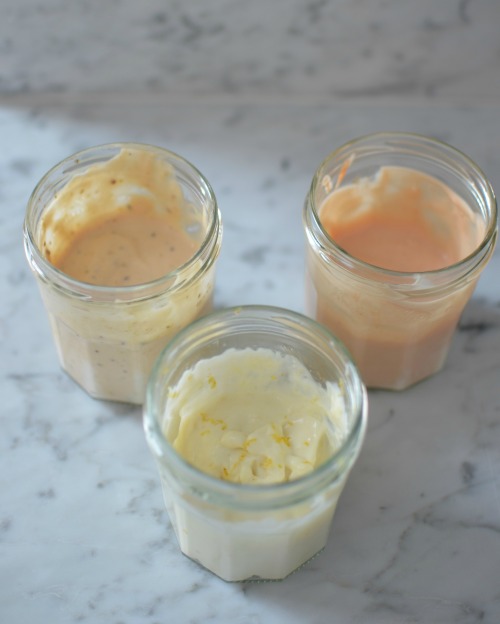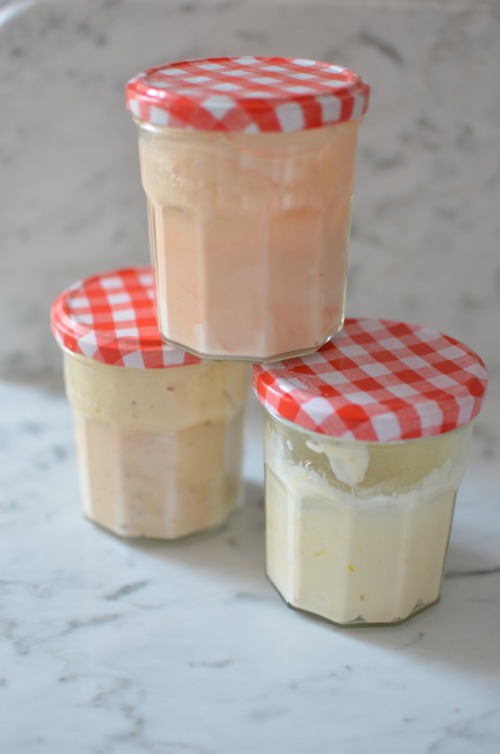 I hope you like these easy classics. I wanted to keep this post for the most simple recipes but a home made tartar sauce is also easy to make and similar to these recipes with just a few added ingredients. Maybe I´ll share that next?
Have a lovely day!
Lattemamma