Sometimes it´s nice to set the table just for a weekend breakfast. These pictures are from before Easter but I thought I´d share anyway. The girls made the muffins according to a recipe in the kids cookbook I presented here last week. But you can also find the blueberry muffin recipe here on the blog. This time we used frozen bilberries ( wild blueberries form the Finnish nature) & raspberries so the muffins look a bit darker than when using fresh blueberries.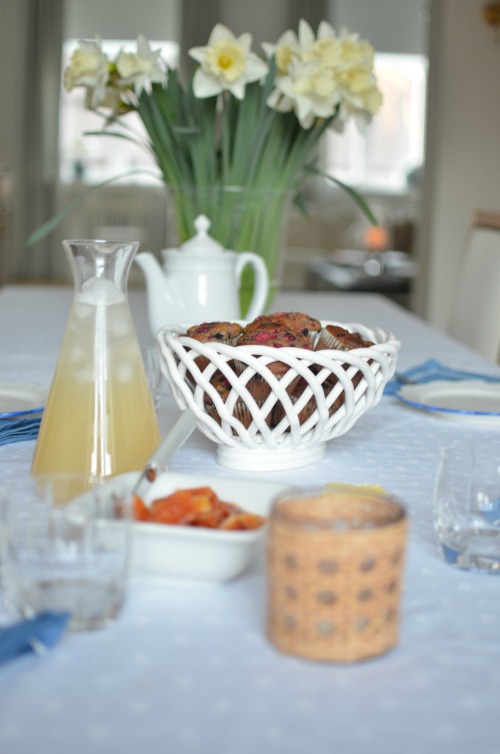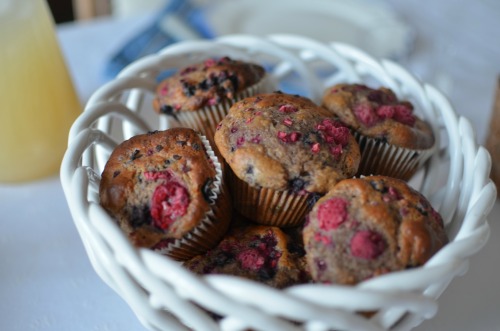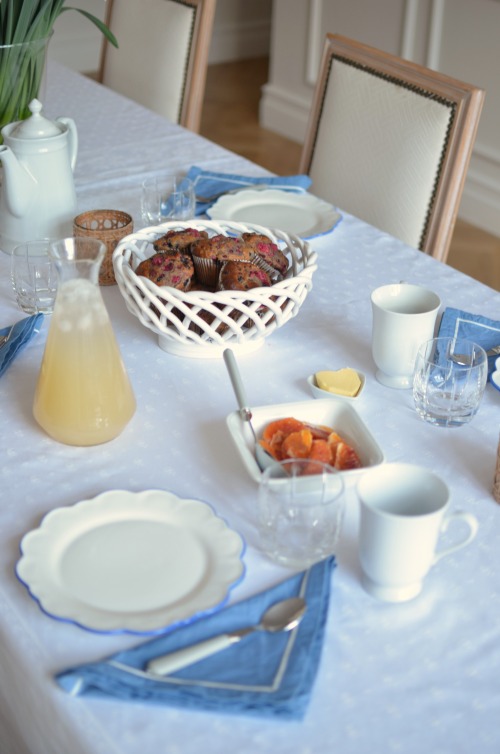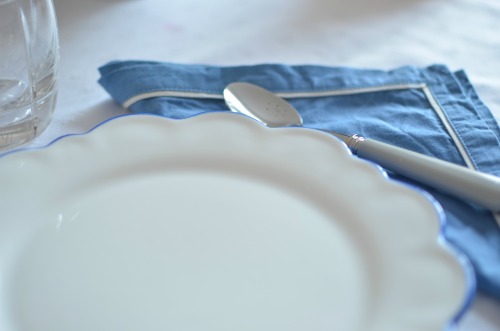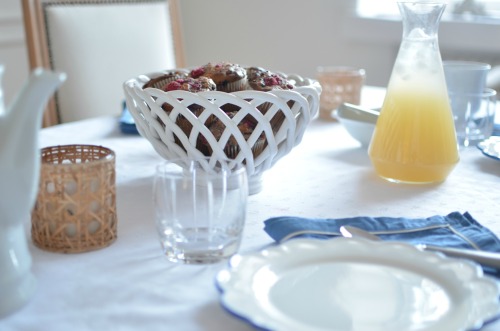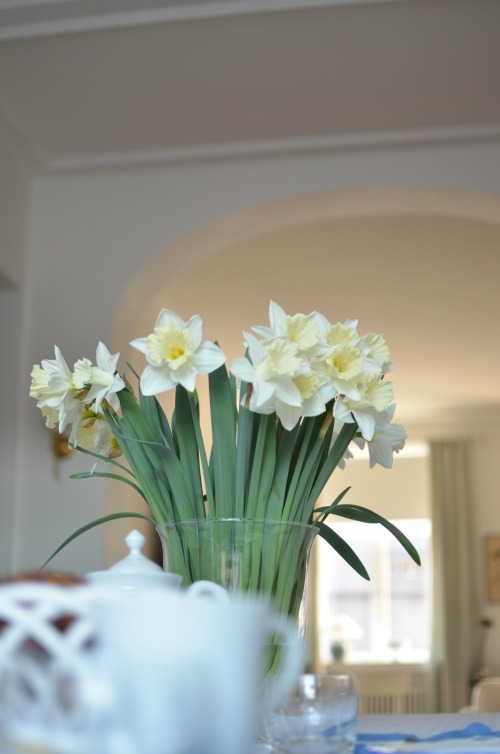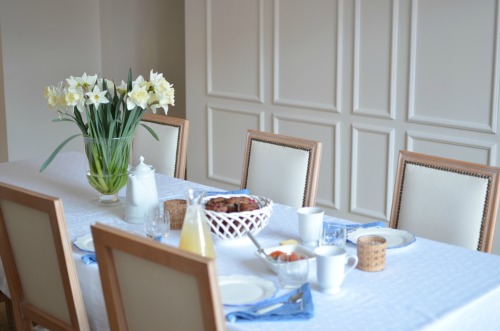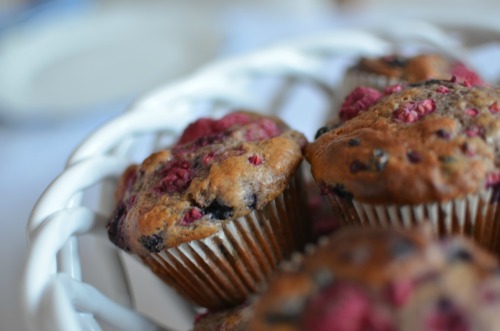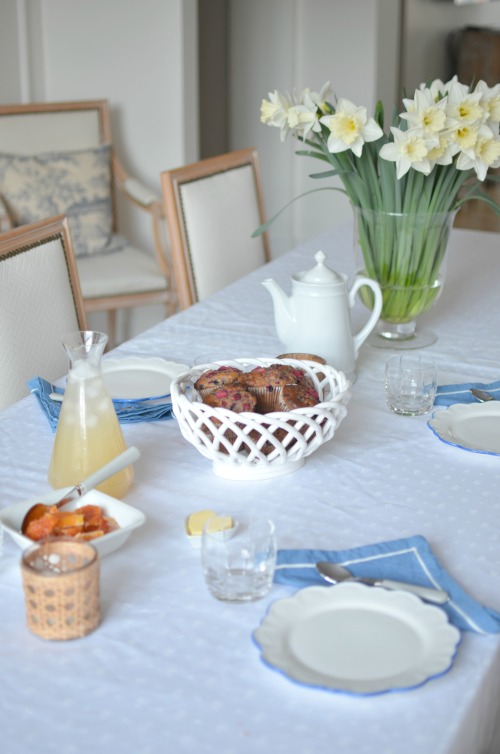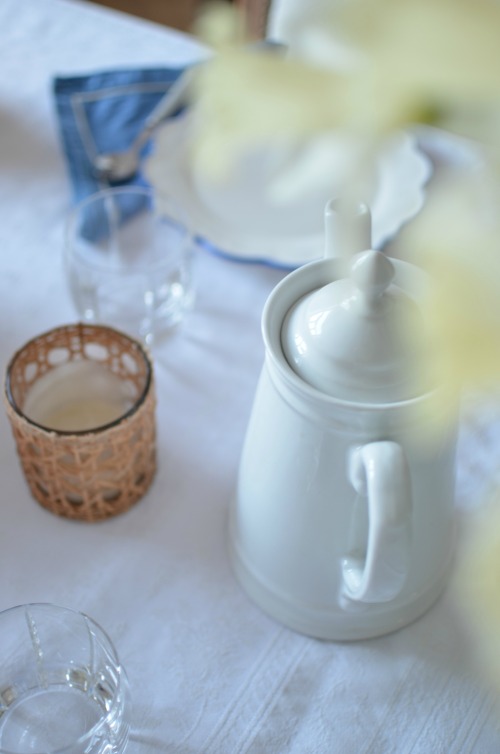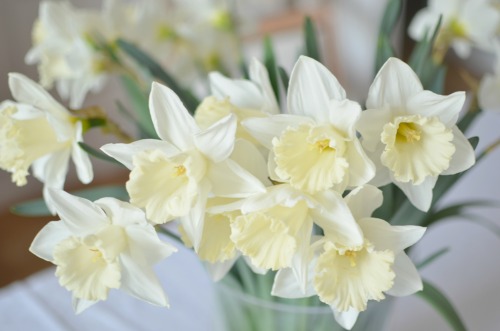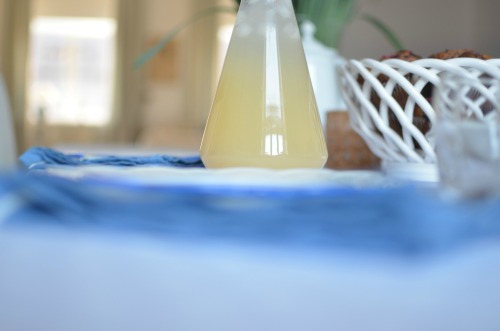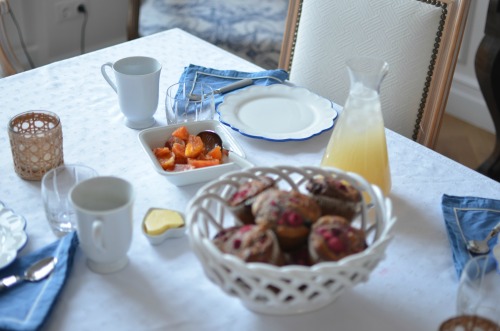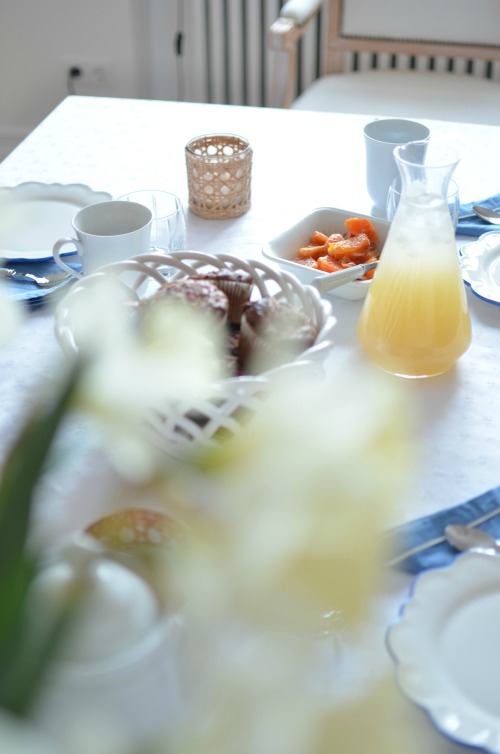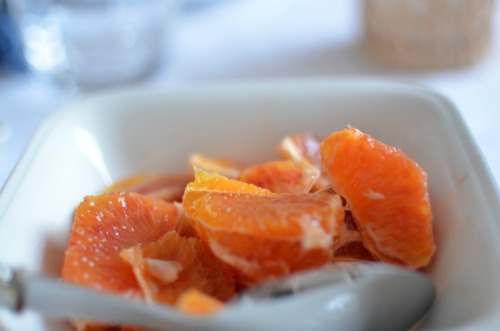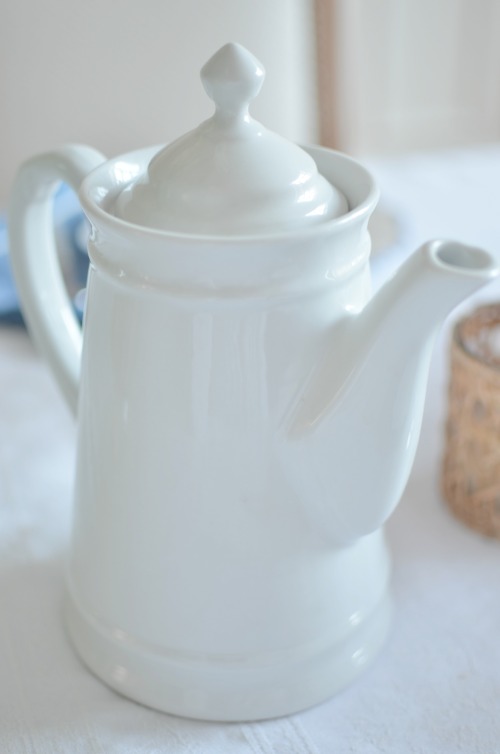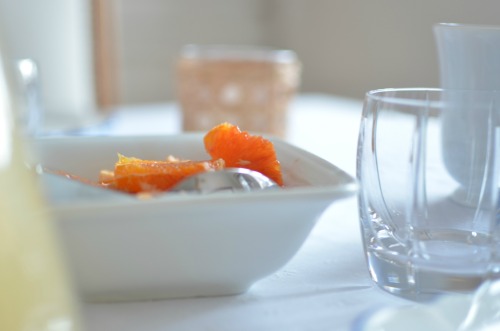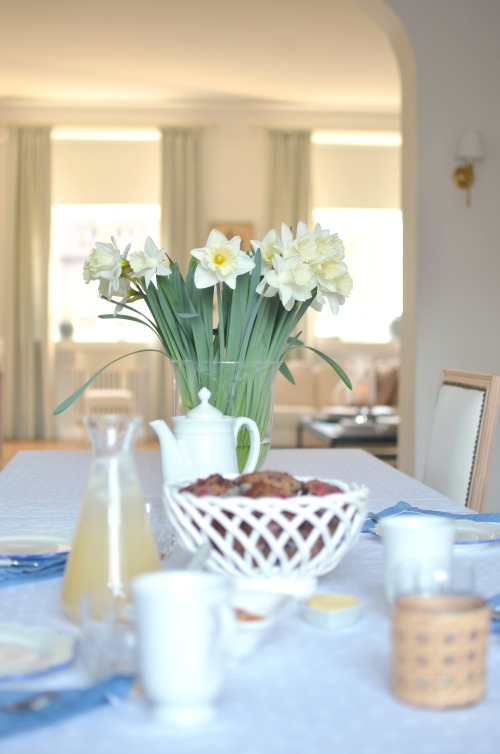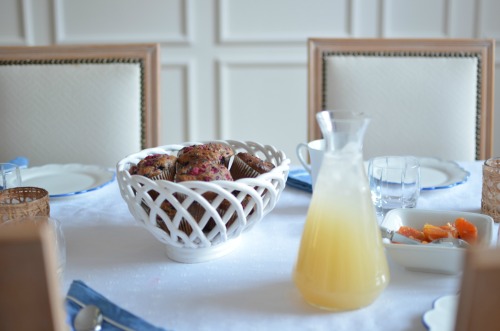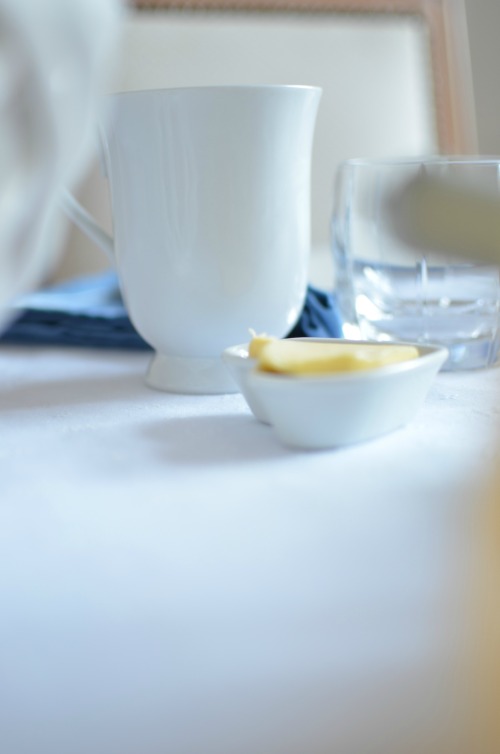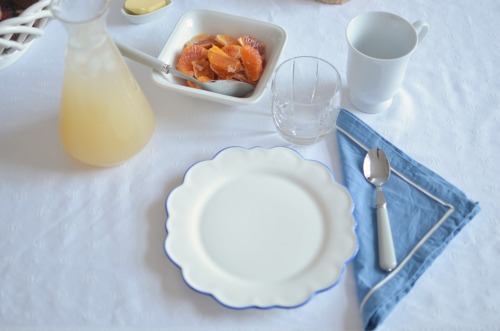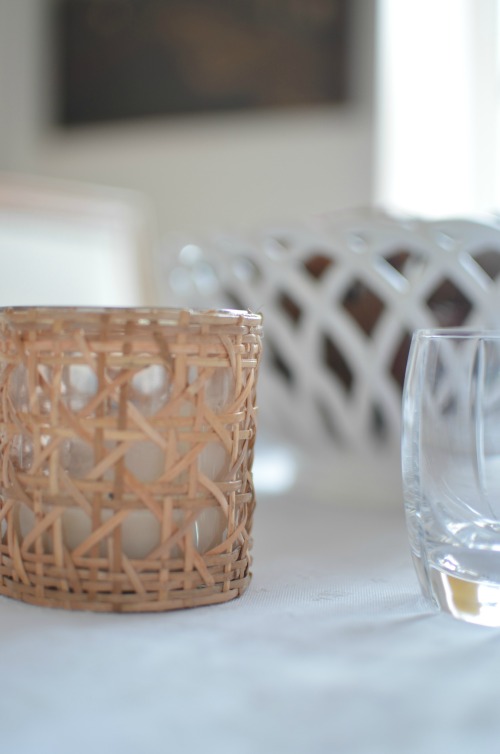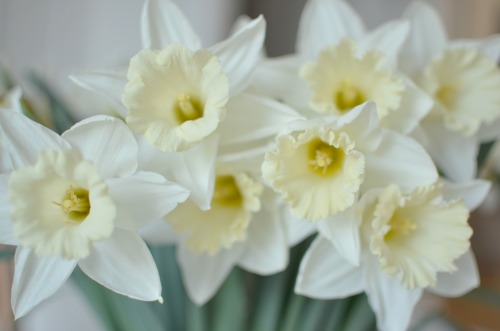 Do you have something special planned for the weekend? We will get a dinner planned and executed by Cotton Candy tonight. She is even making panacotta for dessert. I know everyone is home with their families so it´s sort of the same old same old but I try to find something a little different to do at least on weekends so the days don´t just follow one another in a similar pattern. I think today we will start dinner with mocktails ( and cocktails for adults). Last night my daughter wanted to drink tea, paint my nails and talk. So we did some one on one time in the bathroom. My nails turned out quite lovely. I think we will do a movie night this weekend. Bubble Gum has been bitten by the Nancy Meyers bug, she is a little romantic like me.
I hope you have the best weekend you can have in these circumstances!
Lattemamma