This book in going as a Christmas present to all my Godchildren as it was lately translated in to Finnish and it is the loveliest book in a long time. It is as good for adults as it is for children. The illustrations are pieces of art and the message is so encouraging. If you have not read it yet, find yourself a copy as soon as you can. 
Tämä kirja on jotain niin ihanaa, etten voi kuin suositella sitä ihan jokaiselle. Sen kuvitus on mitä upein ja tekstit aivan yhtä koskettavat. Meillä kaikki kummilapset saavat sen tänä vuonna joululahjaksi koska se on vihdoin käännetty myös suomeksi.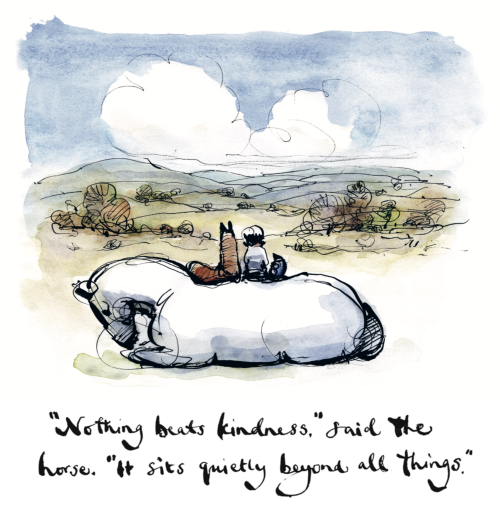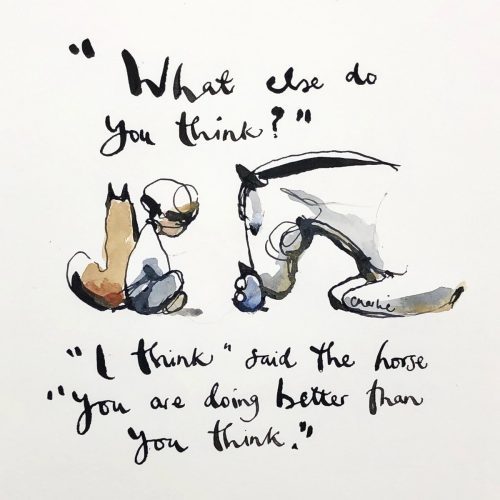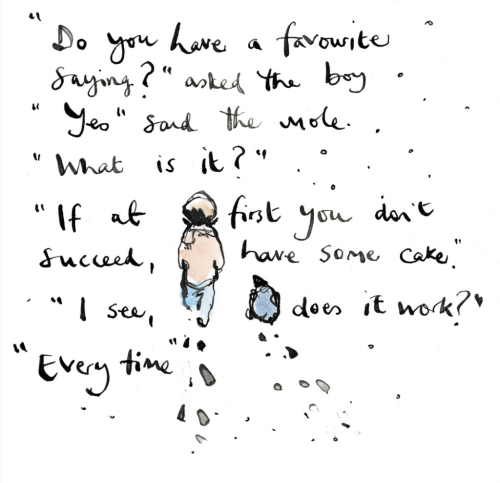 Kirja käy lasten lisäksi erinomaisesti myös aikuisille, enkä tiedä onko sitä edes markkinoitu lasten kirjana. Mutta se sopii siis erinomaisesti sekä, että. Me luemme Purkan kanssa tällä hetkellä iltasatuna Nalle Puhia ja tässä kirjassa on jotain saman henkistä ajattelua takana. Jos sinulla on lähipiirissäsi joku hieman arka tai erityisen herkkä lapsi joka kaipaa hieman rohkaisua niin tämä kirja voisi olla erityisen osuva. Mutta kuten sanottu, sen sanoma on kaunis ihan jokaiselle.
Ihanaa alkavaa viikkoa!
I hope you have a wonderful week ahead!
Lattemamma
p.s. All the illustration & kind words, borrowed from the internet, are by the amazing Charlie Mackesy.