I have been wanting to read Vanity Fair for a while now and I think I most definitely will have to put it up for another classic book vote at our book club as Four Corners Books has such a pretty perfect copy of the classic William Makepiece Thackeray. Or what do you think?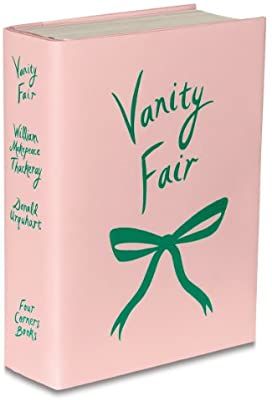 I love that these days a lot of books have really beautiful covers. They make reading even a little more enjoyable and having books by your bedside a great addition.
What are you reading at the moment? I just finished Joel Dicker´s The Truth About The Harry Quebert Affair after Christmas ( I read it in two days as I just had to find out who was the actual culprit) and have now been reading a book from the 80´s, Rosamund Pilcher´s The Shell Seekers that I am absolutely loving. Neither of the books are very recent or on any hot topics at the moment but I can suggest both. They are both my book club books.
Have a wonderful day,
Lattemamma
p.s. The book is available on most online bookstores.