Happy thoughts
by Sofia - in Random
Oh wait what? How is it weekend already? I´m sorry but what happened to this week? It was lovely lovely lovely but it went by too fast. I think I better hop to it and brighten up this space with the daffodils I was dreaming about earlier this week.
Here are some happy thoughts…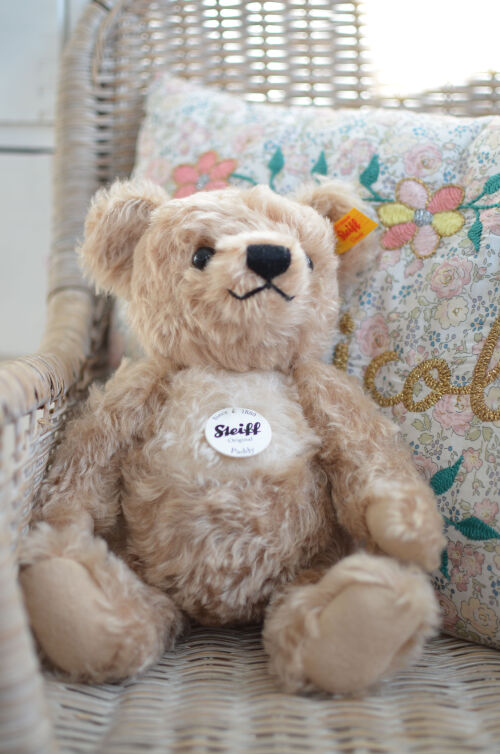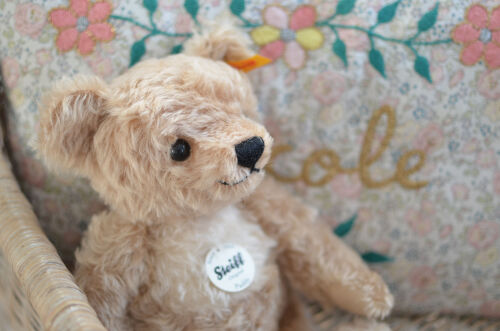 I feel like everyone took a dog in the last year. We also have a new family member and his name is Paddy. Paddy is very neat, very loving, compact for possible travelling although he likes to stay home. He feels very real when you hold him and he likes to sleep on his own. Bubble Gum told me because one night she very much wanted to sleep with him but woke up to his head having turned almost around ( he has a moving head) and she got very upset so now we know that Paddy likes this chair or sleeping in a doll pram or a little bed. Paddy moved to our home about 3 months ago thanks to Santa who found him in Tingeling. We all love him very much and he makes us very happy! Oh and he is also a great listener and keeps all the secrets so well. Isn´t Paddy the cutest little thing?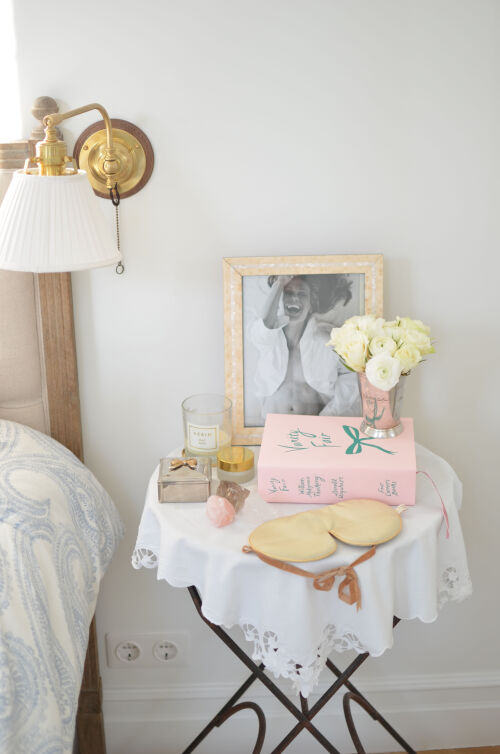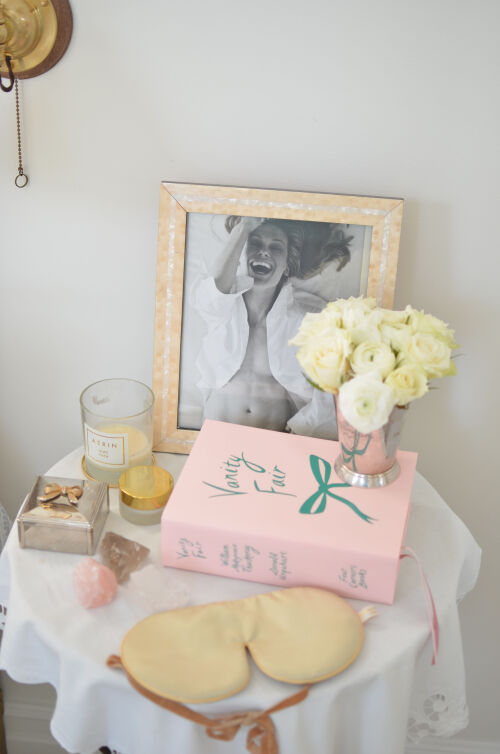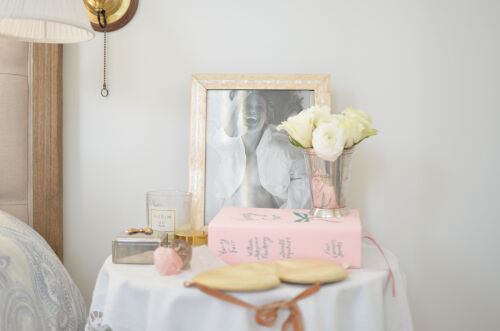 A good book and pretty flowers on my bedside table is pretty much what I need for happiness. Perhaps a lovely scented candle too. And a pretty jar for earplugs in case you find yourself in need of such. No neighbourhood parties lately though, I guess this pandemic does have some upsides. Although I don´t think our neighbours are the partying kind in normal circumstances either. This book that I had been gushing about here was a Valentine´s gift from my husband. Love it! And full diclosure… I don´t actually keep my own picture by my bed but two wedding photographs in silver frames. But as my husband does not like his picture shown I changed them for this old modelling shot that makes me infinitely happy as I am laughing so hard in the photo my 23 year old´s abs look great. The picture is proof that laughing really can be a workout for your abs! The table looked pretty empty without anything.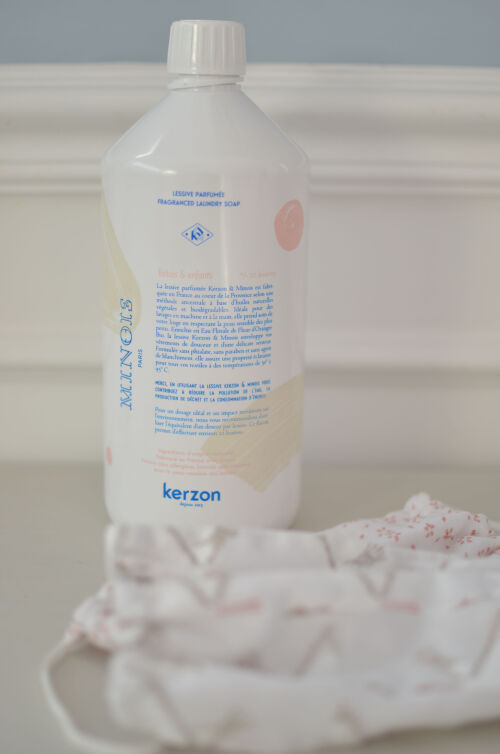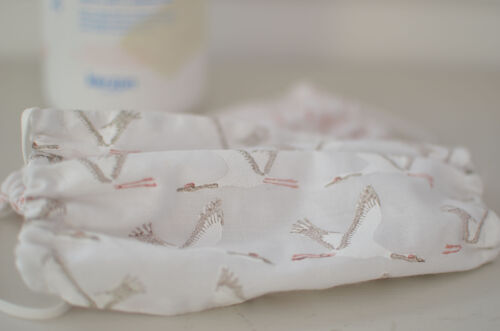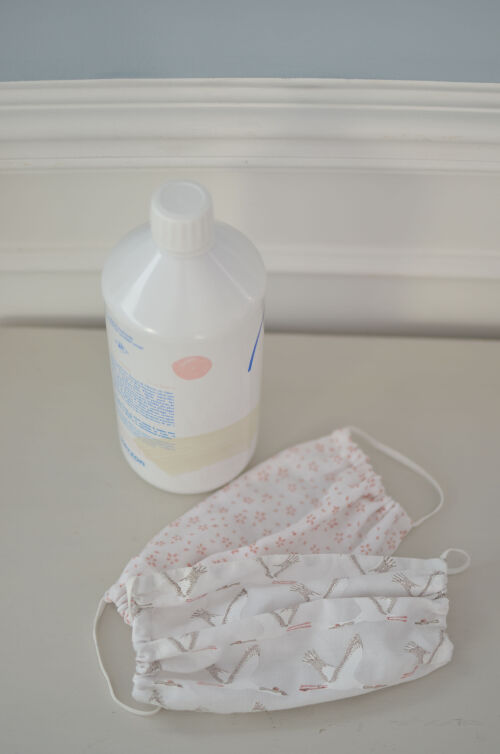 Oh the scent on this laundry detergent. I love it! And the mask from the same shop looked so fresh I thought they would be lovely for summer with white dresses if we still need such. And the model was also good for layering over a surgical mask as the fabric on these is pretty thin. But let´s hope by summer we are maskless. I think in the future we might adapt to wearing one if we are down with a cold and need to visit a pharmacy or do a grocery run. But back to the main happy though that was not the masks but the detergent. I love cleaning products and the prettier the better, obviously. Points also for great scent and natural ingredients. I told our girls we can use this for some special laundry we will want smelling extra delicious like if we go for a sleepover we can was all our clothes with this before or even a travel wardrobe when we head out of the country again. I also added just a little to my last silk and cashmere wash so now all our delicate items should smell great.
What is making you happy lately? I´m also extra happy about going for long walks with friends this week and just chatting away in the sunshine. Sunglasses people, we needed sunglasses. And I missed tanned legs so much I used some self tanner and the results made me so extremely happy. I will keep on adding until the summer is here. 
I wish you lots of sunshine and happiness for this weekend! I think we´ll bake something delicious and set the table nicely. And Friday night cocktails are definitely on the list. It´s such a great start for the weekend, a cocktail and mocktail hour with the family. Some snacks, some music and a little chat about the week. 
Lattemamma