We all have our favourites in different things. Our favourite blender, our favourite pots & pans etc. And knives! We have the fabulous Arcos steak knives on the island ( where we eat a majority of the steaks we eat in a year as we have a grill there) that were a wedding gift and work wonders even after 13 years. At home we have the Laguiole steak knives. I love them! But what I love even more is their butter knives. So good and they work on even a little colder butter ( I'm not a fan of margarine and one does not always remember to take the butter out in advance). Besides I like the classic French look of them. So I updated our butter knives by a few more. I also like the idea of serving a dinner roll with a personal butter & knife. At the same time I updated our cheese knives that were actually from my husbands place since before we moved in together about 15 years ago. It was time. Now I can't wait to invite someone over for some wine & cheese.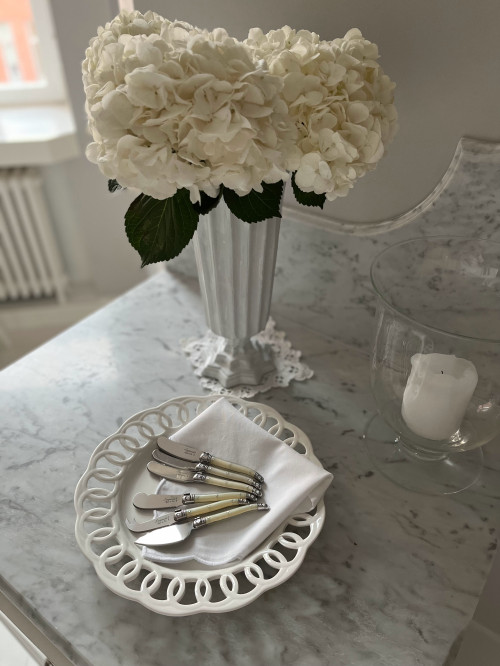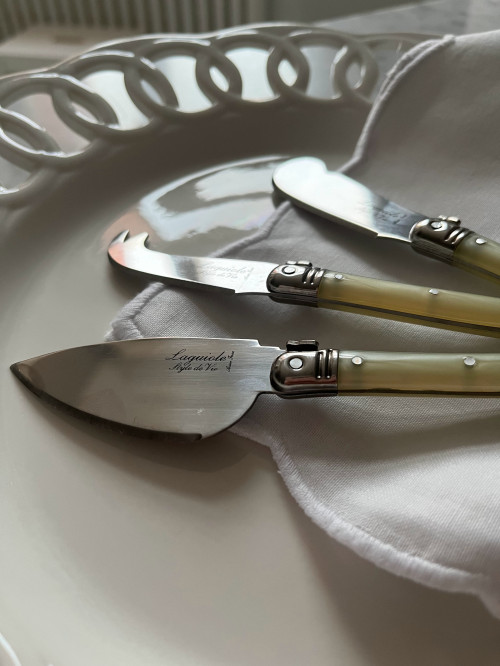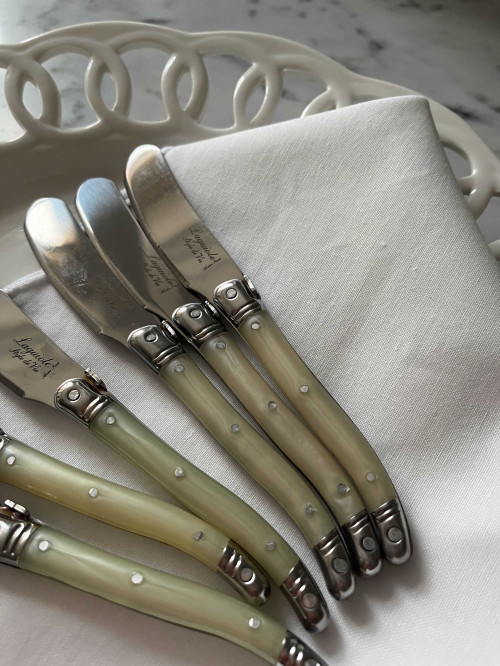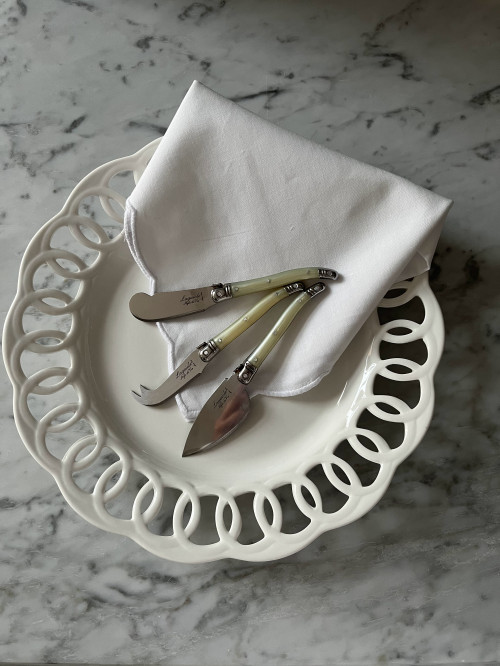 I have been on a mission to renew a few other kitchen items this year. That included finally investing in some good quality kitchen knives. I am not a professional chef but you could say I'm an enthusiastic home cook. I have been looking at different options and youtube videos. What I ended up with that I think will supports my cooking style & skill level were the Wüsthoff classic icons in cream. I will admit I was very happy to find a knife series that was somewhat professional yet fitted my white kitchen & my visual preferences. I will probably invest in a good Santoku knife at some point but for now I got a 20 cm chef knife, a 20 cm filé knife ( also called a sandwich knife) and a 9 cm vegetable knife. I also updated our bread knife in the same series. There are many knives on the market for different uses but honestly I believe in investing in a few good basics. But as with everything once you upgrade one thing you find yourself looking for other things that follow in the same category. Now we need better cutting boards and I'm looking to buy a sharpening stone for my fabulous knives. We do have a knife sharpener but not a stone. But I give it time. I'm hoping they stay sharp for a while now.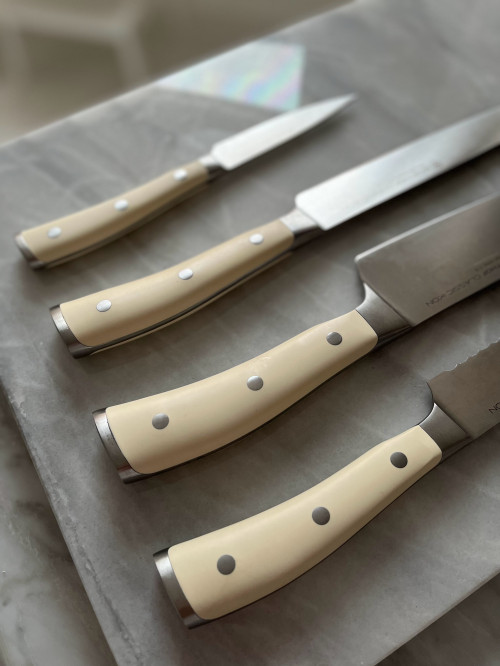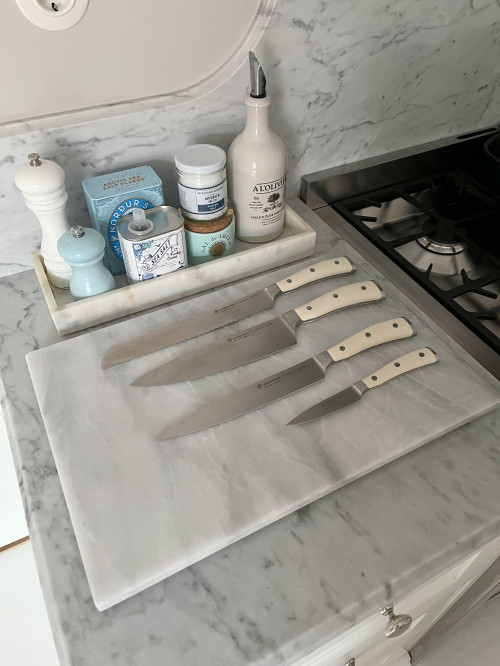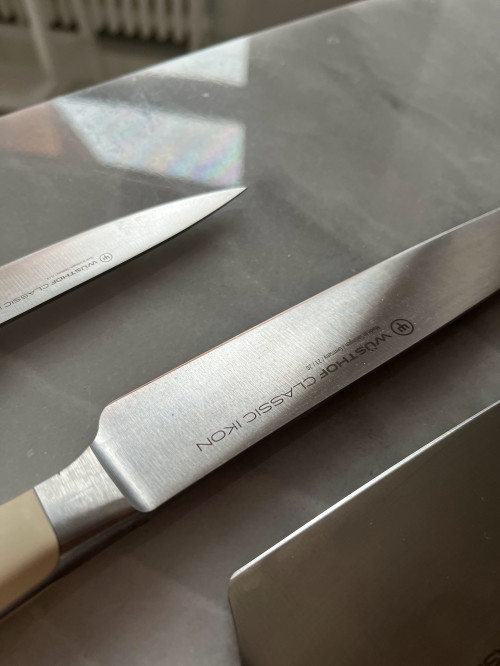 Are you an enthusiastic cook? What is your favourite knife? These are in the +- 100€ range per knife. But I know there are fantastic 300+ € knives on the market. Maybe I'll look in to those after the next 10 years. For now I think these will do just fine.
Have lovely day!
Lattemamma