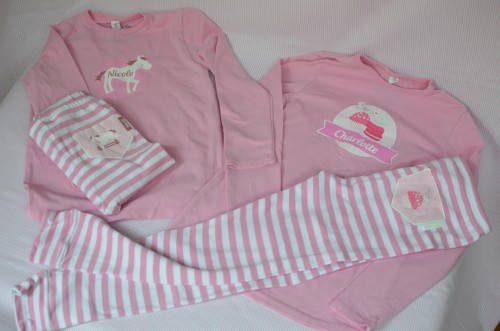 Taisin juuri keksiä (taas) ihan oman sanan. Sallitaanhan se otsikoissa eikös joo? Tytöt saivat nämä suloiset pyjamat, eli pjamssit niinkuin meillä sanotaan, lahjaksi Stuck on Youlta jo ennen joulua. Hieman on aikaa vierähtänyt ennen kuin pyjamat pääsivät blogiin asti. Pyjamien ylä- ja alaosia myydään myös erikseen ja kesäksi on olemassa lyhythihaiset ja -lahkeiset vaihtoehdot. Nuo nimikoidut matkakokoiset toilettitarvikepullot on täällä nähty ennenkin, mutta samaa sarjaa on meille tullut myös super kivat vihkot tyttöjen piirustuksille. Nekin on nimikoitu ja jokaiseen paperiin voi erikseen merkitä milloin se on tehty. Esimerkiksi uuden vuoden vietossa kun meitä oli iso talo täynnä pieniä lapsia ja kaikilla oli omia virikkeitä mukana, tunnisti tyttöjen tavarat hyvin joukosta.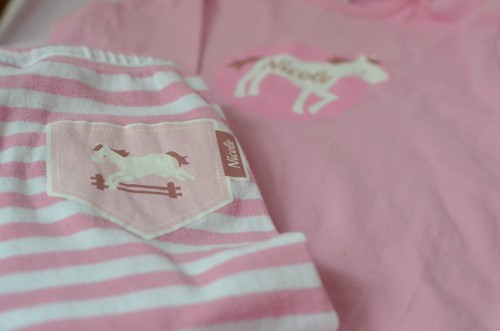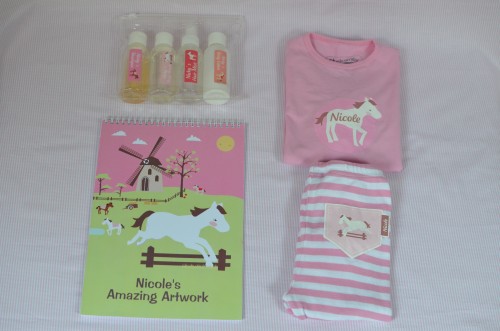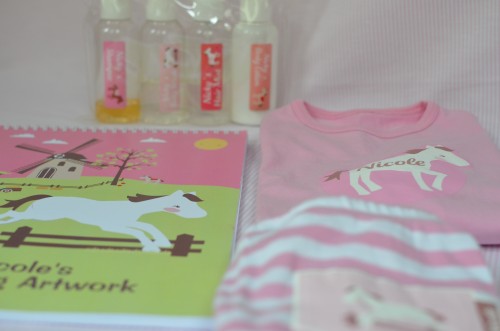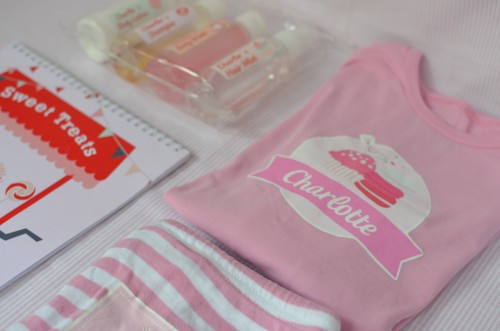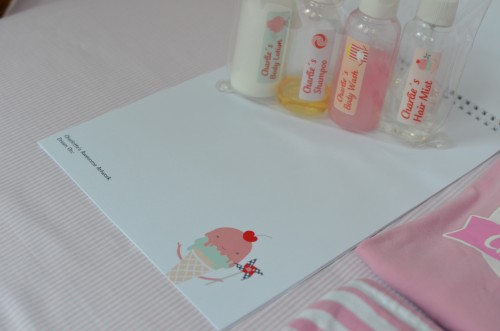 Eikös muuten olekin ollut ihanan virkistäviä nämä aurinkoiset päivät? Eilen veimme vielä lapset puistoon tyttöjen illallisen jälkeen ja oli valoisaa, ihan mahtavaa! Kivaa päivää sinulle, taidan ottaa vielä sen toisen cappuccinon…
Lattemamma
We received these pj´s from Stuck on You before Christmas and it has taken me ages to get them on the blog. The girls really love these as well as those little travel sized bottles for their toiletries and their personalized notebooks they use for drawing. What is there not to love for kids. They are pink with cute illustrations and they have their own names on them.
p.s. Pyjamien kokoa on vaikea arvioida koska otin varmuuden vuoksi vähän isommat koot (4 ja 6 vuotiaiden). Ne tosiaan ovat reilut meidän 2 ja 4 vuotialle, mutta ovat kuitenkin jo käytössä ( eli vastaavat ehkä oikeaa kokoaan? ). Sanoisin kuitenkin, että malli on kapeahko.