Ihanaa viikkoa!
by Sofia - in Random
Hui hulinaa, viikonloppuna kävimme lapsimessuilla. Hattara halusi tapansa mukaan pysähtyä jokaiseen kojuun kokeilemaan erilaisia askartelujuttuja, erityisen mieluisia minulle olivat Hiivisketun ja Popupkemujen kojut. Popupkemut oli minulle uusi tuttavuus vaikka jotkut merkit olivatkin entuudestaan tuttuja, kuten My Little Day ja Tattyoo. Purkka myös pyöri villisti karusellissa ja maistelimme vähän metrilakua. Liput messuille saimme Elisa Perheen kautta. Olisimme saaneet myös kokeiltavaksi puhelimia perhepaketilla jossa siis aikuinen voi mm. oman puhelimensa kautta laittaa lapsen puhelimeen äänet päälle, mutta emme olleet ihan ikäkohderyhmää, koska tytöt eivät ole vielä kännykkäiässä. Jos sinun lapsesi ovat, voit lukea aiheesta lisää täältä.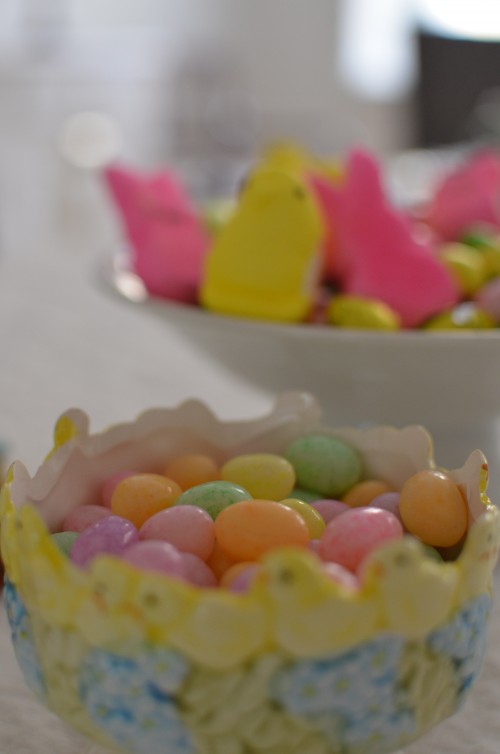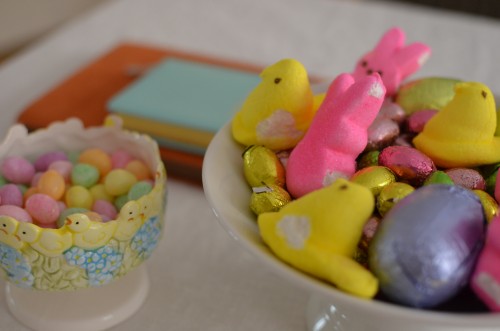 Meillä kävi viikonloppuna myös se ensimmäinen yövieras ja kaikki sujui mainiosti. Hattara oli erinomainen emäntä.  Tytöt saivat katsoa illalla Frozenin joka tuli vihdoin perjantaina apple tv´seen. Aamupalaksi teimme yhdessä pannareita joita syötiin vaahterasiirapin, mansikoiden ja mustikoiden kanssa. Surautin myös banaani-raakakaakao smoothiet tytöille. Kikatusta ja kivoja hetkiä, niistä tuntuu yökyläilyt olevan tehty.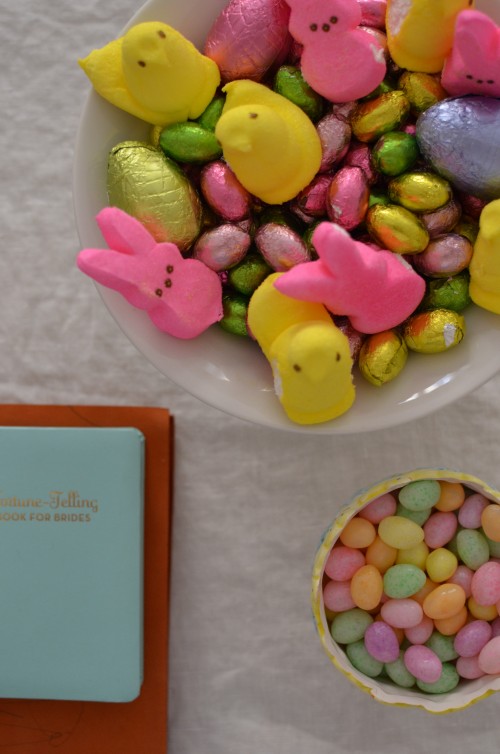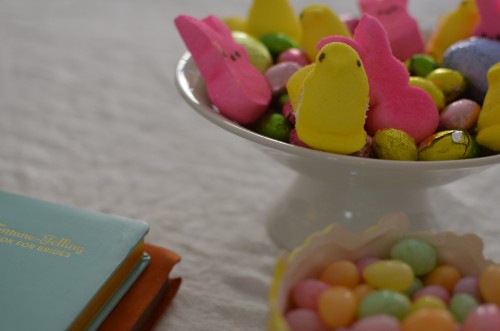 Toivottelen teille kaikille ihanaa viikkoa ja ihanaa pääsiäisen aikaa! Aion pitää tämän viikon lomaa täältä blogista, nimittäin yksi parhaista ystävistäni on tullut pitkästä aikaa visiitille Suomeen, hääsuunnitelmat pitävät kiireisinä, lähipiirissä vietetään pyöreitä vuosia, tietenkin on myös pääsiäinen ja muutenkin on aika välillä laittaa tietokone kiinni ja haistella kevään tuoksua.  Tein teille kuitenkin ajastettuna jokaiselle päivälle elämänmiettein koristetun kuvan aamukahvin seuraksi.
Palataan ensi viikolla uusien juttujen kera!
Lattemamma
Hope you had a great weekend? We went to a children´s fair where the kids got to craft and ride a carrousel. Then we had our first sleepover guest. The girls watched Frozen and we read 7 (!) bedtime stories. For breakfast we made pancakes together, ate them with some fresh berries and banana- raw cocoa smoothies.
This week I´m taking some time off from the blog as I have so many fun things to do ( like two birthday parties, hanging out with my bestie who is here from Stockholm and then there is Easter of course). I have timed some daily aphorisms or sayings for you though. To have that happy thought with your morning latte! Because as they say " One small positive thought in the morning can change your whole day." Have a great week and I will see you here next week!
p.s. Kuvissa virpojille varatut herkut, suklaamunia ja peeps-vaahtokarkkeja. / In these pictures are the candy we had awaiting for "trick or treaters". Week before Easter on Sunday little Finnish kids, usually dressed as witches or kittens or bunnies, come to people´s door with decorated pussy willow, they chant a rhyme and then get rewarded with chocolate eggs or other small gifts. As an exchange you get the colorful pussy willow branch adorned with crepe or silk paper, pastel colored feathers and sometimes little papier-mâché eggs or tiny chicks. It´s an old pagan tradition but nowadays it´s closely tied to Easter celebrations.