The bigger the bow the better…
by Sofia - in Random
…says my friend and I agree! Well sometimes small bows are actually better but big ones are awesome too. I have some more bows now for sale. The same ones I had for my pop up last summer. This time I ordered some bigger bows too and a new model I really like a lot that looks a little like a pinwheel and it looks fabulous in hair.
Vihdoin sain lisää hiusrusetteja joita myin kesällä Lattemamman pop upissa. Laitan alle kuvia ja hintoja, jos olet kiinnostunut niin laita viestiä sähköpostiini. Nämä tulevat kirjekuoressa postimerkin hinnalla, joten postikulut eivät ole kovin huimat.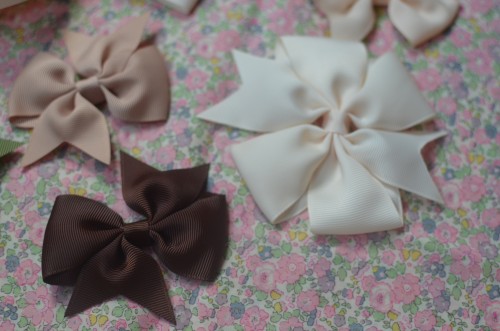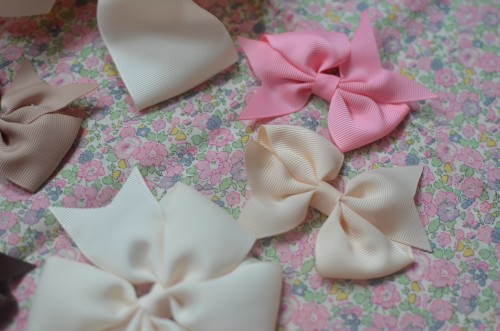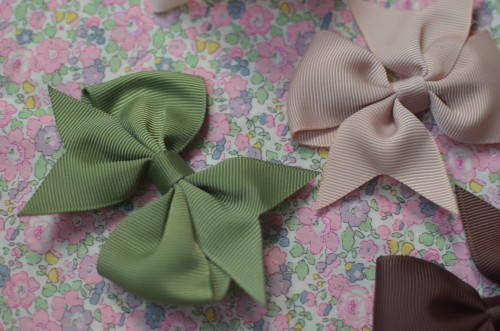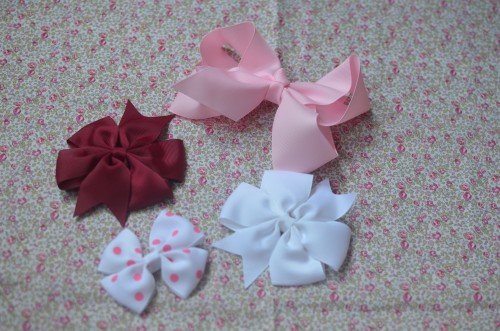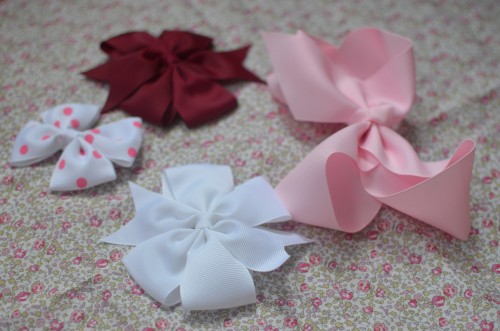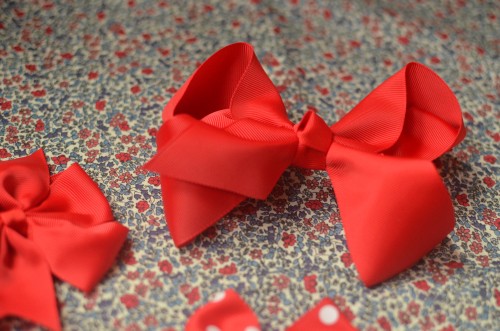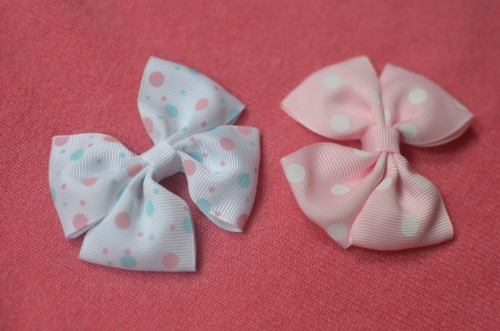 Now I wish you a wonderful weekend! We are probably going to go see Lucia decent down the stairs from the dome church of Helsinki on Saturday and to ride on the carrousel at the Christmas fair on Sunday. What do you have planned?
Onko sinulla viikolopuksi suunnitelmia? Me menemme ehkäpä katsomaan Lucia neitoa lauantaina ja sunnuntaina olisi tarkoitus käydä Tuomaan markkinoilla karusellia kokeilemassa.
Lattemamma
edit. All the small bows are now sold out. I have a few big ones ( 10€) left in light blue and pink and cream I have only left in the bigger size.