Thank you!
by Sofia - in Random
Kiitos paljon kaikille eilen kommentin jättäneille! Ehdotuksia ja toiveita saa edelleen jättää, mielellään tuon saman blogimerkinnän alle, jotta löydän ne sieltä sitten helposti.
Thank you so much for leaving your comments yesterday! Keep them coming! Just make sure to comment under the same post so I will find all you suggestions there.
Many of you wished for more posts about my personal style, our home, baking and cooking, healthy lifestyle, organisation and kids stuff. My personal style is the trickiest to write about as I don´t have anyone to take photos of me or my outfits but I will try to share more of that. Somehow I think you may get a little disappointed. I don´t have a thousand different designer bags and Hermés cuffs in all the colours of the rainbow.  I´m more of a "capsule wardrobe"- girl than a "true fashionista" but then again I guess so are you. But I promise to give it a try! I do have some mirror selfies from my phone though and I though I would start by sharing some…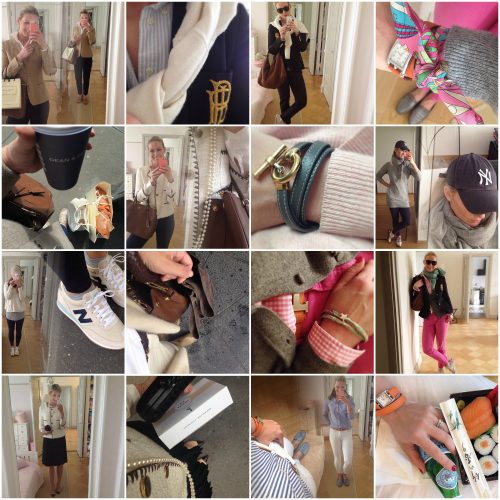 Hope you have a great day!
Mukavaa päivää!
Lattemamma