It´s here!
by Sofia - in Random
Yay! Finally the day I start to count weeks to after the year changes is here. The summerhouse will be opened. This is so exciting! I´m not even going out there myself yet but to know the season has started is very special to me. It´s one of my absolute favourite places in the world. I know it´s does not sound very glamorous without a plumbing system or a shower with warm water but for us it´s such a happy place. It´s the place where we wake up in the morning knowing there are many little tasks to do like chopping wood for the sauna or picking blueberries for a pie but at the same time if we don´t really feel like it we can just leave it until tomorrow and enjoy the sun on the rocks idling away in the sea breeze.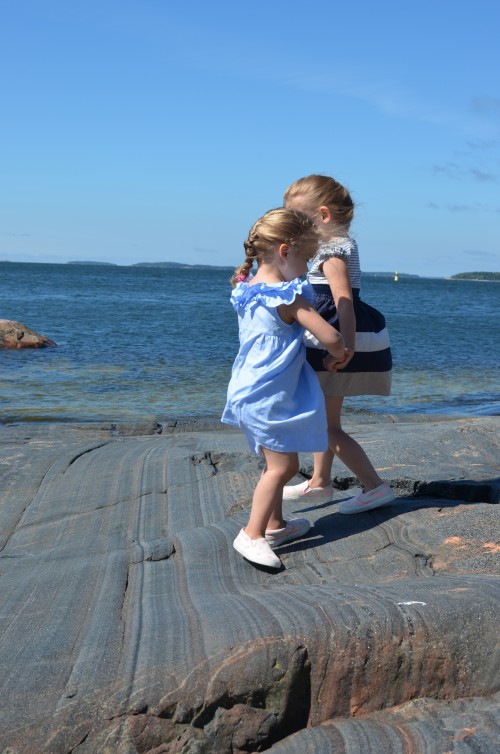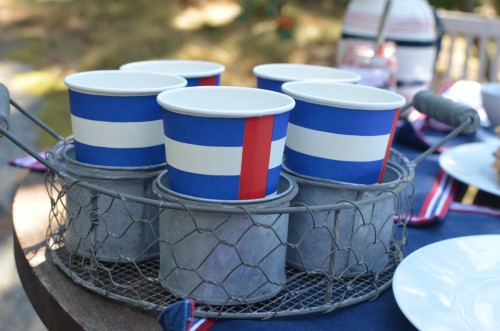 I am often the first up in our family now that the kids are older and sleep until 8 or 9 in the morning. I love to make myself a cup of coffee, put on my favourite cardigan I only use on the island and slip outside in the still chilly morning. I sit on the rocks looking at the wide open sea in front of me and I feel at peace. Sometimes I might hear the door of the house opening and a little voice calling for "mamma". Then after a while a little person in her pj´s and little wellingtons snuggles next to me taking milk foam of my coffee with her finger and licking it. Cotton Candy and I are the morning persons in our house. Bubble Gum may well be the last one to get up. She often slips in to our bed in the early morning to take over the whole place and sleep happily in the middle of the bed like a little kitten until her sister drags her out to play or to eat breakfast. But Cotton Candy and I enjoy these moments on the rocks. She tells me her little funny stories. She is a smart kid and has a great sense of humour so she is fun to listen to.
We may watch a family of wild ducks glide by with their little ducklings. Every year there has been one. One year there was a terrible lightning storm and we were watching it´s beauty by the big windows overlooking the sea. We saw the duck family running for shelter under our overturned rowing boat. The next day Cotton Candy insisted we go check out what happened to the ducks. So we were looking for them for quite a while. Luckily we found them swimming happily later on. I really don´t know if it was by any way how wild ducks normally behave but watching them running for cover was like out of a story book.
My other favourite moment on the island is the evening sauna. We warm the sauna almost every night. It´s the best when it´s raining outside and windy. I have a favourite spot to go skinny dipping from the sauna by myself. When I was pregnant it was a bit of a struggle for me as it´s kind of a steep spot so my father in law put a rope for me there. Now it´s very useful to hang on to if the waves get higher. Then I run back inside the warm sauna. The girls get to go swimming from another spot where the water is shallow and it´s easy for them to get in and out. We have big stripy bath ropes for them and after dipping in the cold sea ( it´s often at about 18 °c in a good day) we wrap them up and carry them back inside the sauna. They love being snuggled as babies. Later we may put fire on in the fireplace and make some tea while listening to the rain.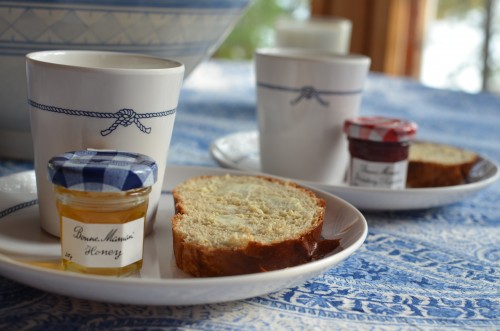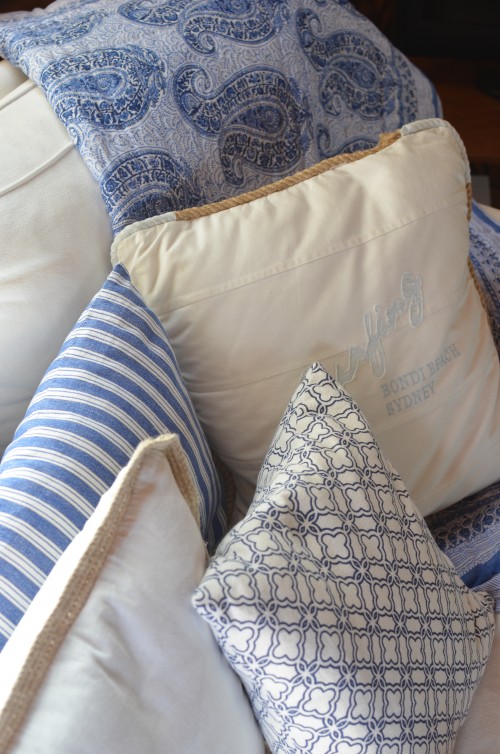 The other night while it was raining in the city and I was putting the girls to bed Cotton Candy said the sound made her miss the island. But now. The time is now. And I´m such a happy girl today.
Saari on auki. Kesä saa tulla. Olen onnen tyttö juuri tänään.
Lattemamma
p.s. One of your requests for subjects for the blog was island living. As you may guess it´s one of my favourites and you will for sure get to tag along on our adventures this summer.