Birthday girl
by Sofia - in Random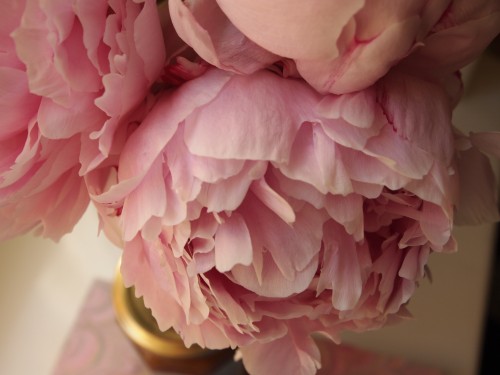 I like to start my birthdays with a breakfast in bed ( I love this photo by Slim Aaron)  It´s how it always was in my house. You were always celebrated from the moment you woke up. My ideal would be to wake up in my pretty pale pink sheets. Have an almond croissant ( from Petitpas please) and a cappuccino. Maybe some raspberries too. Lily of the valley or sweet peas in a small white milk jug on my tray. This year there would also be the black and white Chanel box with a fabric camellia flower on it containing my birthday present. A pair of very pretty earrings. My husband usually takes me to lunch in where ever I want to go and I drink champagne. Because I like to celebrate my birthdays. I´m like a little girl savouring all the moments and thinking that this specific day of the year is very special and always will be.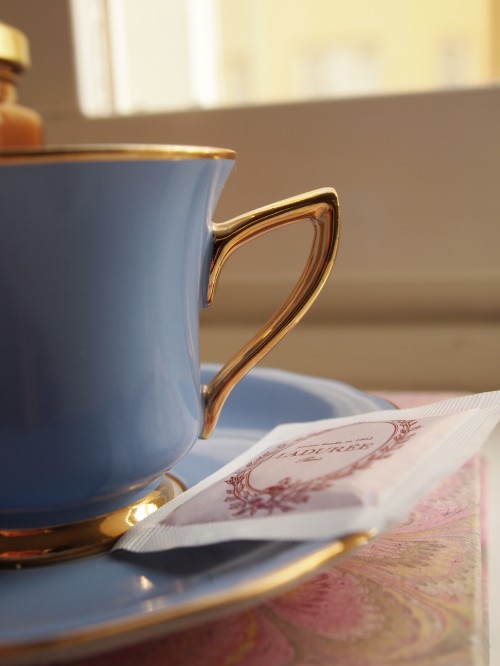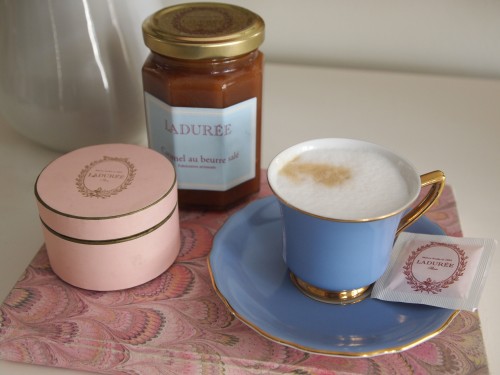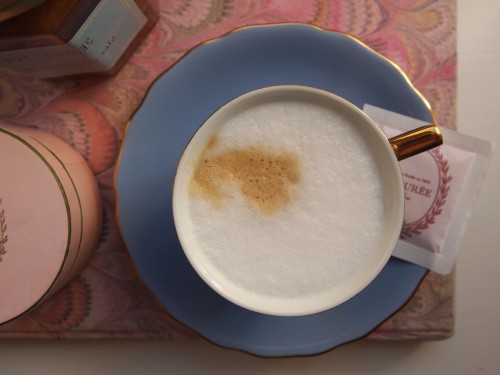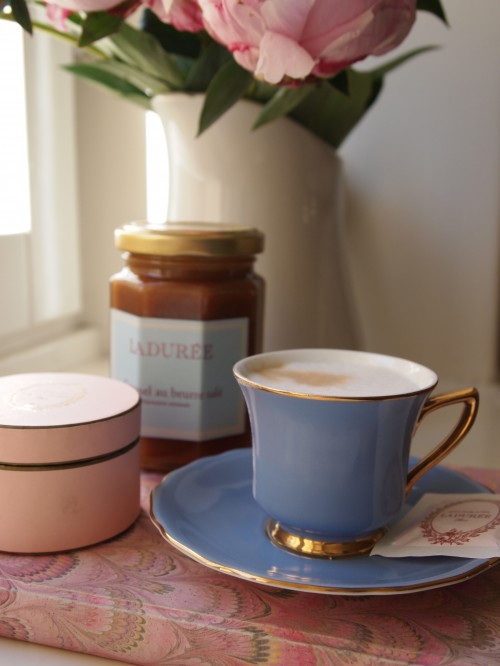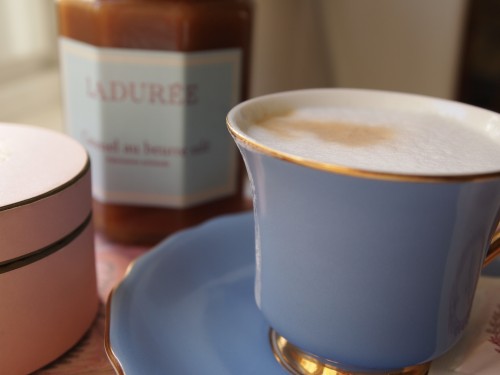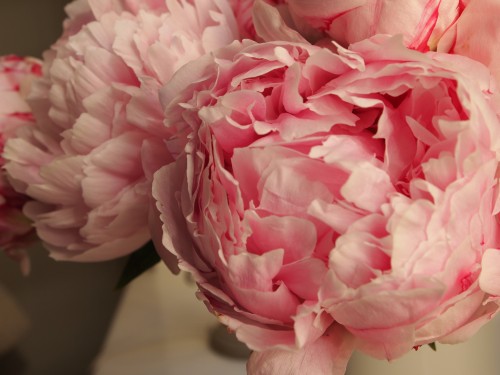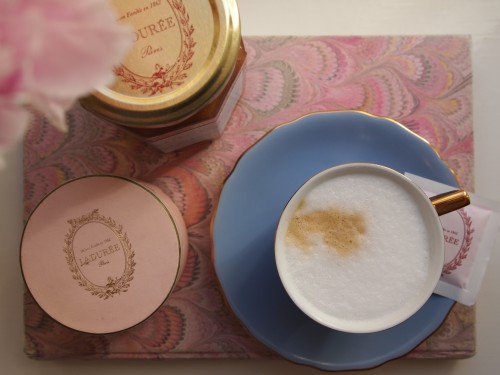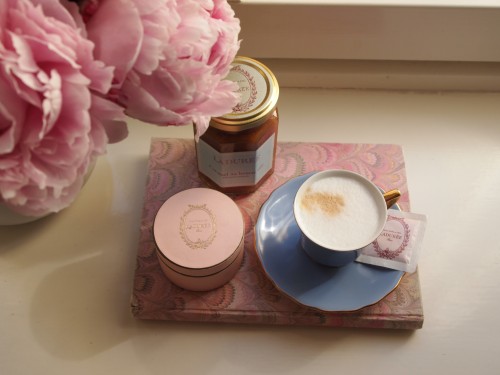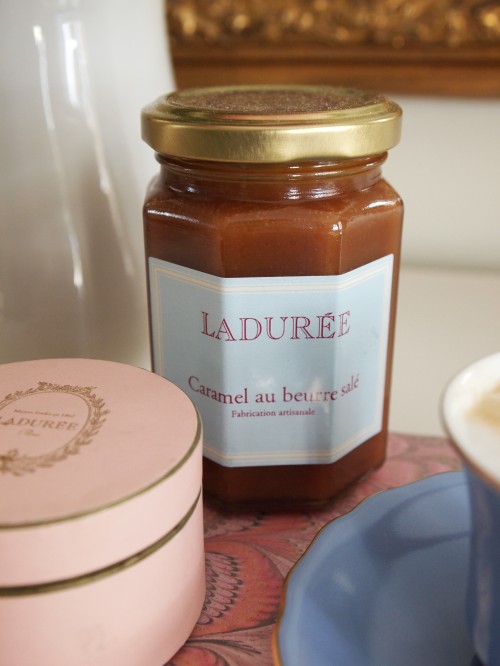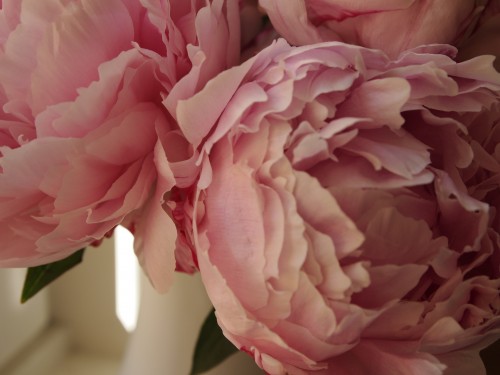 This year I will wake up in a hotel room. Alone. I will be working all day modelling at a photo shoot. I will fly home late at night and my husband is on a business trip. Can a birthday girl get a do-over in cases like these? I guess it just does not feel the same on another day.∗ But I will bake a cake and make good coffee and I invited my friends over another day. Because I´m 35 today. And because I like baking. And cake. And my friends. 
Lattemamma
p.s. I can not believe it´s been 5 years since my 30th birthday. My husband threw me an amazing surprise party. There is this space for rent in the biggest movie theatre in Helsinki. With a terrace and two private viewing rooms for the big screen above everyone else. It was the day after the opening night of Sex and the City 2. The space was decorated with a lot of pink roses and candles. There was great cocktail food and pink champagne. We watched the movie with my friends ( everyone was dressed in SATC style) while sipping champagne and after the movie we had cake ( it was a pink princess cake). He even told me to dress up in my pink tulle dress which was perfect for the occasion. A very girly party and I loved it! For my 30th birthday I also got the most awesome present from my parents. I had hoped for a pair of shiny beige Hunter wellies. And I got them but as I reached inside to empty them from silk paper or something to try them on I found a little pouch. Inside was this! My very favourite evening clutch. What a great gift!
∗ I´m not really that sad or childish but I do think a birthday is supposed to be celebrated. I like to celebrate anything I can!