I was asked how I cope with the everyday life and how I get everything organised. I must let you in on a little secret. I don´t. Not all by myself. When mr. Espresso is out of town for business we have fun with the girls and come up with pj parties or special breakfasts and they get to sleep in our bed. I can definitely run the household on my own and manage fine but on a regular basis I´m very happy to have the other person to share the everyday life with. He really makes a huge difference in how things work out. He helps with the school runs and cleans up the kitchen after dinner is cooked. Sometimes he cooks the dinner too. He does so many things around the house that he makes my life feel easy with two kids. We also have a great support net of grandparents from both sides to help us out when work schedules and business trips come along. And they are generous with their time even to give us moments just as a couple.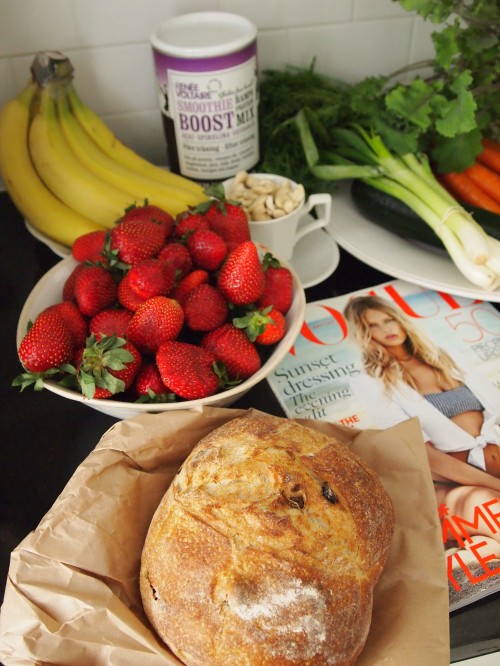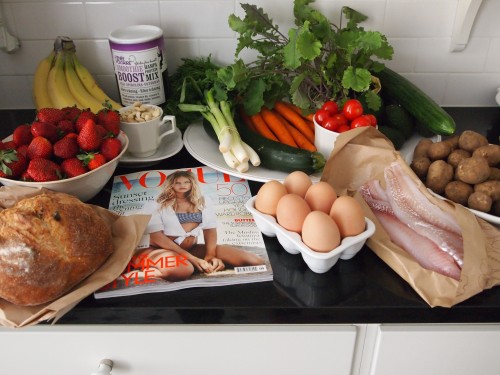 The other thing is we live in the city. In a building where if anything stops working we can call the maintenance guy to help out. We don´t have pets to take care of. No garden either. The nursery is in a few miles radius. Our kids have been very healthy which makes life so much easier and for what I am so very grateful. They also seem to be quite happy and easy going girls ( with normal tantrums obviously) so we don´t have to deal with any amount of extra stress from them. So our set up is quite perfect for us and leaves me time to do all kinds of things like reading, baking or exercise or blogging. I really have no excuses.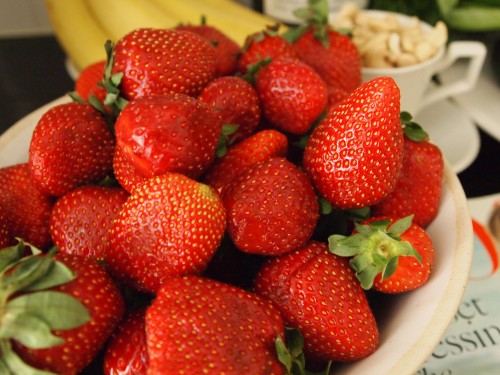 There are obviously things to make ones life easier. Being organised is probably number one. Maybe having a cleaning routine or a laundry routine. Put the laundry on when you wake up and throw it in the dryer or hang to dry before you leave the house. Fold or iron when you get home. Or have a specific laundry day once a week and an ironing day too. I actually like to iron on Fridays because we usually have dinner at my in laws or eat out so I know I´m not cooking. I like to have an empty dishwasher ready for me in the morning so I like to run it at night and empty it. I also like to have a hassle free morning if possible. So I get the girls clothes ready the night before and they can have their say if something bothers them rather than whining in the morning. I prep the breakfast if needed at night too. I also like to walk through the house in the evening and pick up any possible things that are misplaced and get them back to where they belong. It´s so much nicer to wake up in a tidy home. But then again sometimes if I´m knackered I just fall in the bed and sleep. There is always tomorrow!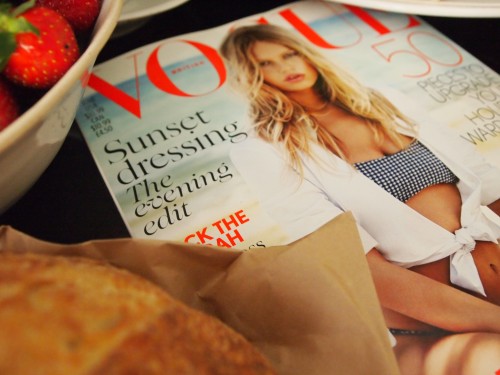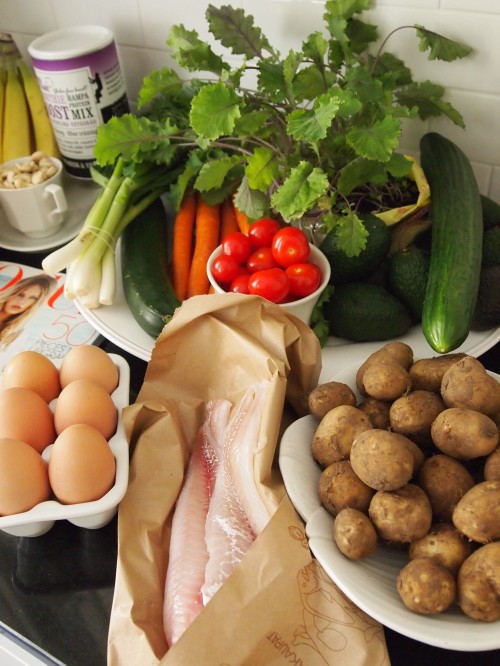 If you can afford it I would recommend having a cleaning lady come by once a week or maybe even once a month. It frees so much time and it is the best feeling to come home to a clean house. Or maybe just have your windows washed by a professional and have one spring and one Christmas cleaning. We have so many windows to wash at the country house and some of them are very delicate hand made antique glass so I´m happy to let someone else do it for me in the city. On an island it´s not an option really. In Finland it´s actually tax deductible to have a cleaner. 
And you know what. Even if this makes me sound like the worst mother in the world. Sometimes I don´t pick my girls up at my earliest convenience. If it´s a lovely weather outside and I know they are playing in the park I might prep the dinner for the night first. Or make myself a manicure. Have one extra cup of coffee and read a magazine for a few minutes. Or just breath deep and dream of sailing. They will not even notice if I show up 30 minutes later than usually. They will be playing with their friends or swinging. But I will be so much happier having taken that little moment to myself. Worth trying every now and then. Not everyday but sometimes. Like a little treat to ourselves.
Feel free to leave your comments on how you make your everyday life easier! Have a great day!
Tällä hetkellä mies on kolmatta viikkoa arkipäivät työmatkalla ja itsellänikään ei vielä ole loma alkanut, joten lapset ensin ja blogi vasta sitten. Siksi en valitettavasti ehdi kirjoittaa näitä tekstejä aina kahdella kielellä ♥
Miten sinä helpotat arkeasi? Kaikki vinkit ja ideat jakoon! Ihanaa päivää!
Lattemamma
p.s. I luckily only work part time at the moment so I have more days off than just the weekends. 
p.p.s My grocery shopping from a few weeks ago as pictures. This time of the year everything looks so lovely and fresh and colourful! We made homemade fish sticks for dinner that night.