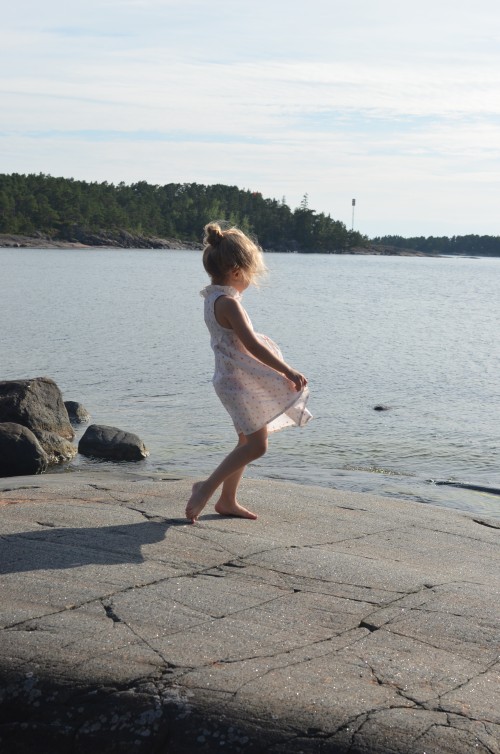 A warm summer night. Alone on the island with little fairies.
 A slight breeze in the air blowing their light floral dresses around.
Spinning, spinning, hands in the air. Eyes closed.
I will savour this moment of my girls dancing in the evening light for ever.
I will hold this memory close to my heart and when it´s cold and dark and grey I will close my eyes and look at them and fill myself with joy and peace and love.
I will smile a smile a woman with a full heart can smile.
As they are mine, those little girls dancing with so much joy of life. They are happy and so I am happy too.
There is nothing I can buy with money for them, no place I can travel to with them that is more important than just being with them. Joining in on the dance. Just letting go. Swinging them around in my arms and holding them close to me. There is nothing as important as letting them climb up to my lap and cuddling for a long time. As long as it takes until they continue their explorations. As I know that they will not want to be there forever. They will grow older and more independent. But this I will remember. That I promise.
Lattemamma