Missing a pair
by Sofia - in Random
I promised to start writing about housekeeping and wanted to start off with a very good, easy and useful idea that at least works in our house. I know we are all sometimes anxious about the weirdly missing pairs for socks. First of all, if you open up a little part in your washing machine you may  find that it actually does" eat" the occasional sock. Some small items get sucked in with the water and we have found children´s socks in a kind of an sieve there ( I have no idea what it is called in either Finnish or English, just something we check every now and then). But mostly the socks just loose a pair in the laundry basket and it comes out in the next load of that colour or it may be found hiding somewhere else.
So a long time ago when I got tired of trying to find matching pairs of socks I came up with a very simple solution. All the socks that have a pair are obviously rolled together so when you take them out you always get two socks. We keep all the girl´s socks in one basket under the other girl´s hanging clothes and then undies in one on the other girl´s side ( as for these they wear the same size). So on the side where the socks are I added an extra basket. All the socks that come from laundry and have no pair are put in that basket. No socks without a pair are allowed in the bigger basket. And every time we add a single sock in the smaller basket we check if it would have a pair there. If it does, and most often it does, it gets rolled together with it´s twin and moved to the bigger basket. I´m telling you it works like a charm.  And if there is a single sock that never seems to find it´s pair then after a while we say goodbye and throw it away or use it for crafting something. No more weird single socks and no more trying to find a pair for single socks in the big basket.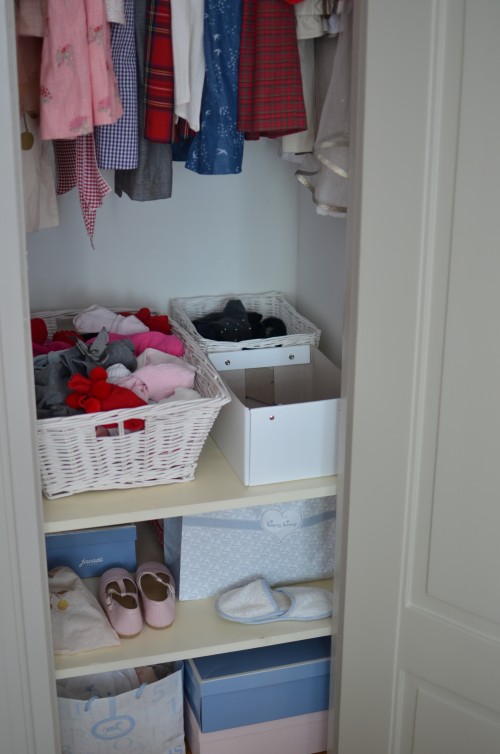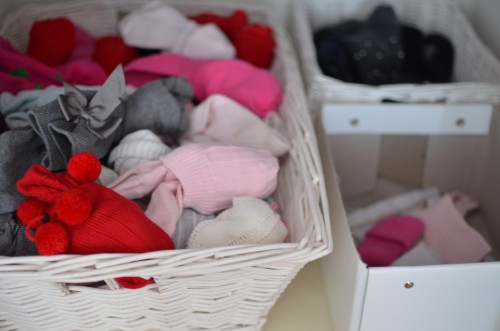 Have a great weekend!
Loistavaa viikonloppua!
Lattemamma