Bunny Bakes
by Sofia - in Random
To end our bunny week I wanted to share some of my favourite bunny bakes from around the web. We will for sure try some of these with the girls…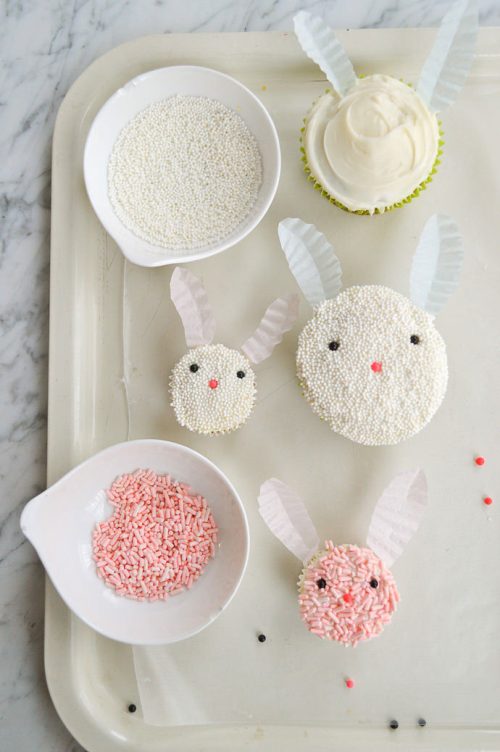 These cuter than cute cupcakes are designed for little hands to make. If you bake the cupcakes ready and also make the frosting ahead then these are a fun and fast afternoon activity! I think we will make these on the next playdate I have marked on my calendar. Think carrot cake with a cream cheese frosting. Tutorial on Handmade Charlotte.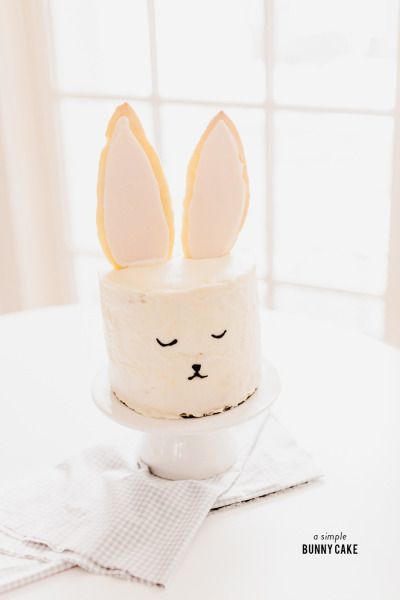 How cute is this sleepy bunny cake from Style Me Pretty Living, photographed by Nicole Baas. Tutorial here.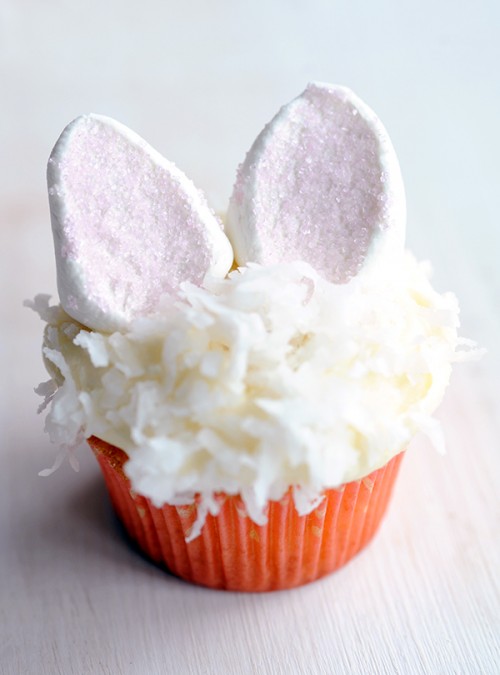 These look easy enough to make bake with the girls. Decorating with the desiccated coconut and dipping the bunny ears in to pink sugar might be just up their alley! From Styling My Everyday Life.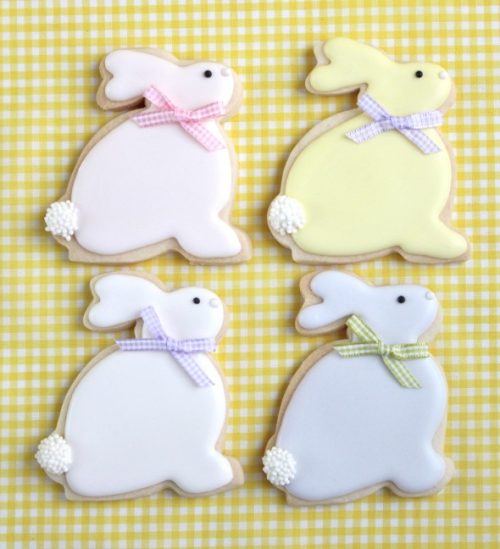 I love a "basic" decorated cookie. I would look for some ready made miniature bows in a craft store. And although this is a bunny week check out the lambs on the original post too. So cute! Find it all on Sweetopia.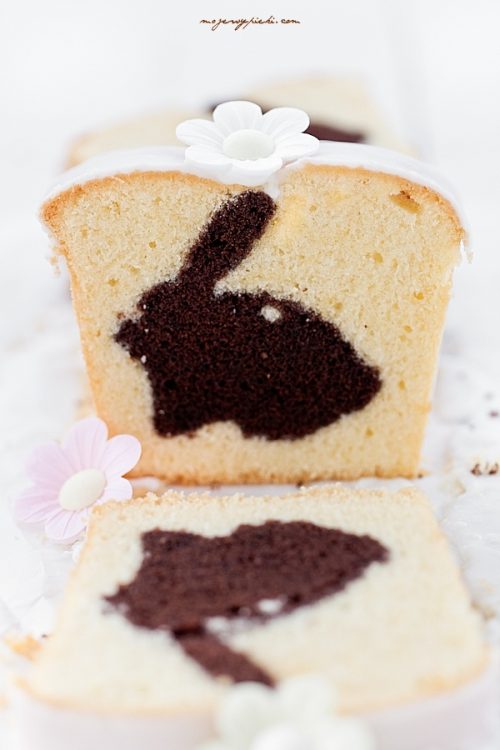 I love this bunny cake and am pretty sure it´s on our list of must makes. The recipe on the site is not in English ( nor Finnish) but I´m sure you get the idea. Just bake a cocoa cake, cut it to pieces, then cut bunny shapes with a cookie cutter and bake those inside a vanilla cake. Drizzle with some icing for a perfect tea time treat or the best Easter time hostess gift ( think when the recipient cuts in to a basic looking pound cake and finds this cute surprise inside)!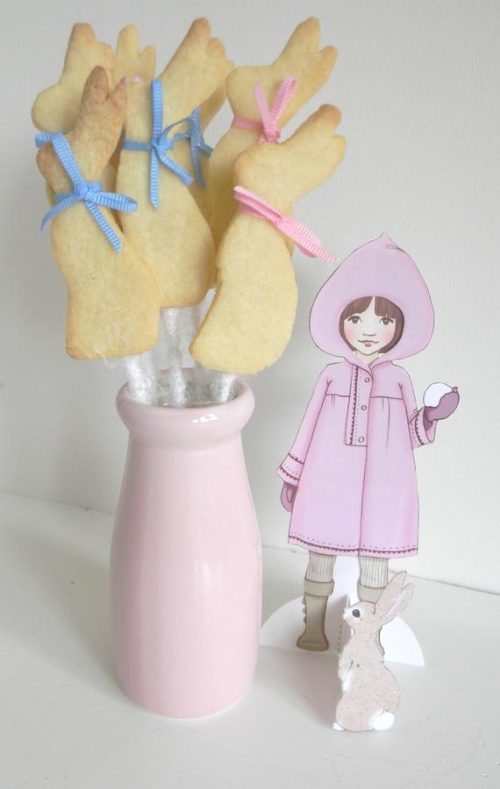 I think we will put our Boo cookie cutter in good use soon and make these simple but oh so cute bunny cookie pops with little ribbon bows on them. Maybe I´ll make them for the girls´s Easter baskets. Photo from Hostess with the Mostess ( by Just call me Martha).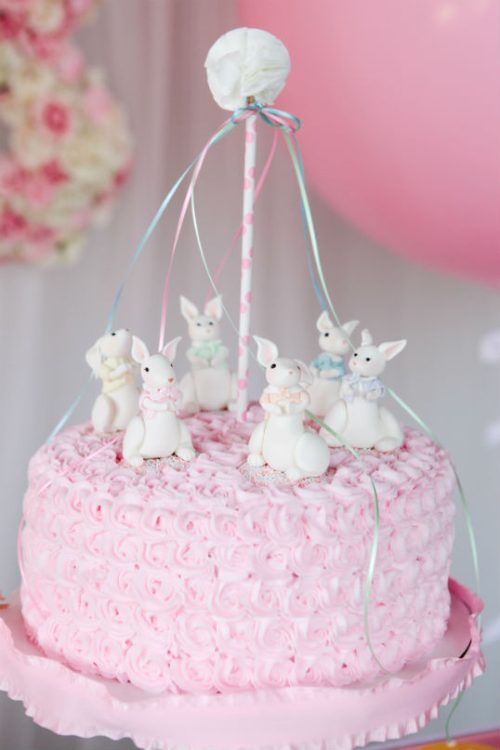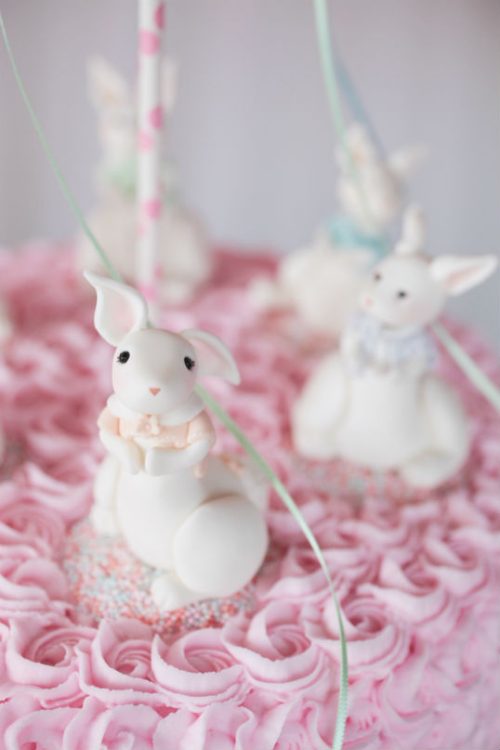 This is my all time favourite Bunny cake. It makes my heart skip a beat every time. It´s not a " bake with the kids" recipe nor could I make those bunnies myself but I had to include it in my bunny bakes as it´s gorgeous! I mean look at those details on the bunnies! Check out the whole amazing Easter egg hunt party here on The Party Wagon.
Hope you enjoyed the bunny week and will have a great weekend! We are off to the slopes!
Lattemamma