Peter and friends
by Sofia - in Random
You know I´m a huge fan of Peter Rabbit and all Beatrix Potter illustrations and stories. Unlike some other character loves of my life, these are luckily available as illustrations on many lovely children´s ( and even regular kitchen) items. Here are some of my favourites…
I ordered these letters for the girls´ Easter baskets this year. They can have them on the books shelf or on their school tables later on.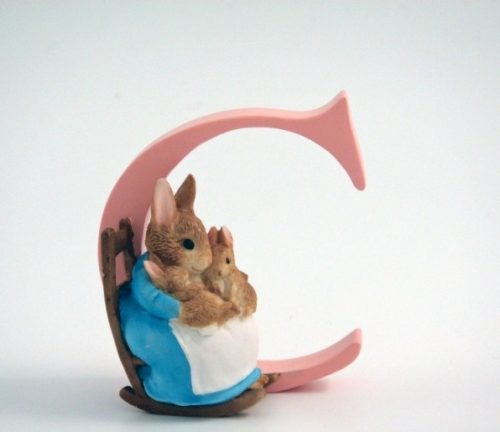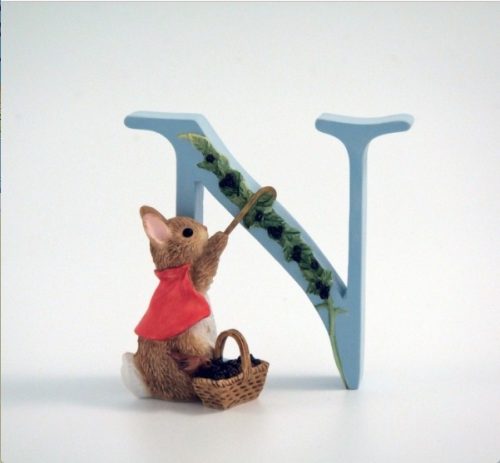 We also got this egg holder for the weekend breakfast table to have all year around.
The girls got these little spatulas when my husband was in the States. Are they not cute for little bakers?!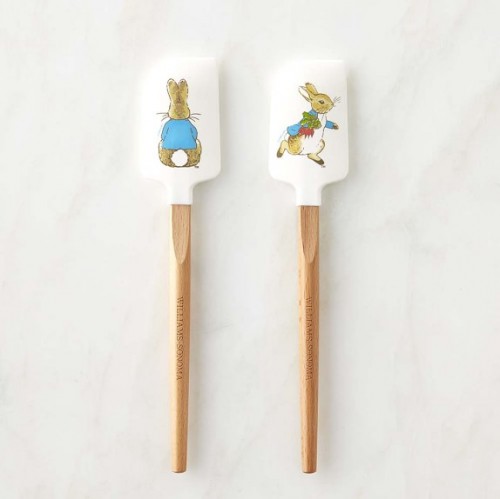 I ordered some things to the hotel for when I visit next time. Like this waffle mix!
This bowl is not only good for baking. I think it will be great for everyday salads, to hold fruit in it ( think apricots, cherries or plums for instance) or for movie night popcorn.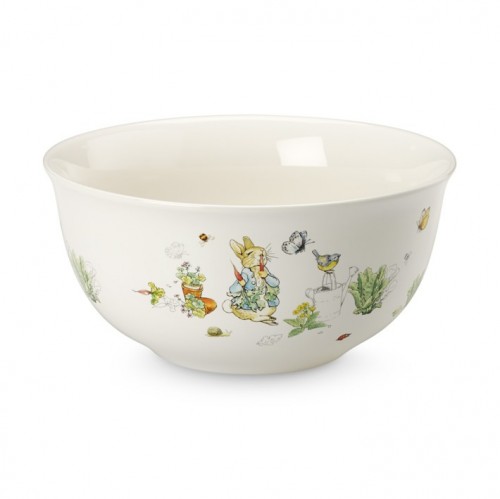 And last but not least I got myself this spoon rest for the simple reason I actually needed one. I´m really loving those kitchen details in this photo by the way. The marble table top with the aqua blue-grey subway tiles and the white grout.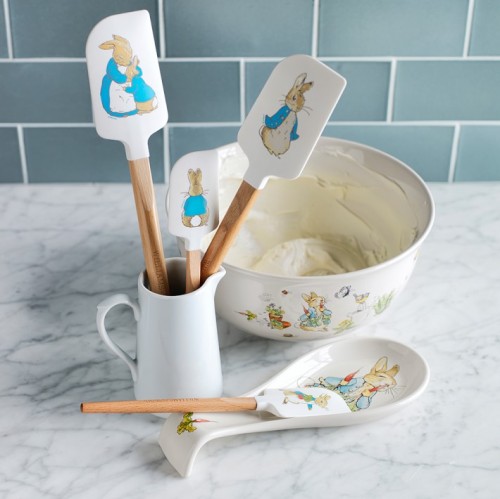 Are you a Beatrix Potter fan? We have love the books and the DVD box too. Bubble Gum even had a Peter Rabbit 1st birthday party ( and she recently asked if she could have a new one).
Lattemamma