Attitude of gratitude
by Sofia - in Random
Aivan täydellinen juhannus ystävien kanssa takana ja viimeiset lyhyet työviikot edessä ennen lomaa. Pari aamua kun jaksaa aloittaa vielä herätyskellon kanssa niin sitten seuraavat nelisen viikkoa lintujen laulu saa toimia minun herättäjänäni.
Keräsin teille muutaman ajatuksen maanantain inspiraatioksi…
Some wise words for your day…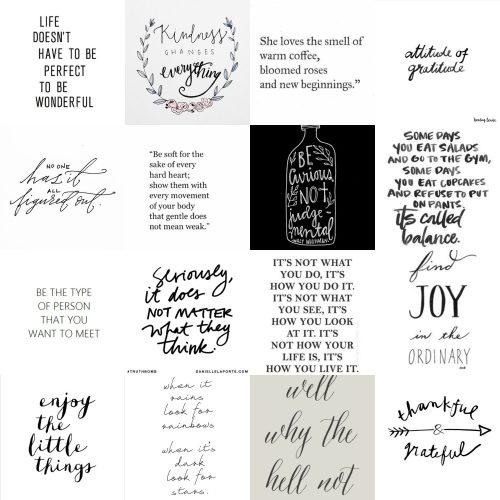 We don´t always have to feel thankful, grateful, joyful or even have " only good vibes". I think it´s important to remember it´s totally normal to sometimes feel irritated, down, disappointed, annoyed or even outraged. It´s all part of life, the good days and the bad days. But to find the joy in the ordinary sometimes does make even the crappy days better and looking for the stars in the darkness never surely made anyone feel worse. And sometimes it´s just as important to say " Well why the hell not" and just go for it! 
I hope this Monday you have gumption and if you, like me, still have some working days left I wish you venti sized lattes or triple espressos to boot. We can do it!
Toivon sinulle näiden mietteiden myötä hienoa viikkoa ja jos puurrat vielä viimeisiä päiviä tai viikkoja toimistolla niin jaksamista niihin.
Lattemamma