Byebye holiday
by Sofia - in Random
Although Summer is far from over my holiday is closing in on it´s end and the schools are soon starting in Finland. Little Bubble Gum already went back to her nursery ( 1 more year there and she is a pre-schooler, oh no!) and Cotton Candy started her first ever day camp for this week ( sports outside "all day" every day, she is ecstatic). I can not believe my little girl is starting school next week! It feels absurd! But she is and she is no longer a baby, that is for sure.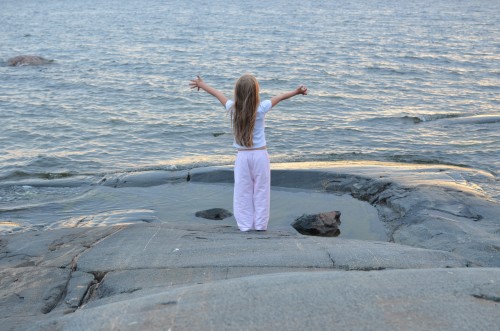 The summer holiday was just what it was supposed to be. It was relaxing. We barely did a thing and I loved it. I read from someone´s Instagram that she felt guilty her bigger girls ( about the same age as mine) wanted to do so many things but as they just had a baby they could not travel anywhere. And everyone commenting were so worried about their kids being bored that summer ( not her kids, their own). I never even thought about that. I get it that when my girls are (pre)teens they probably don´t want to spend their summer holidays on an island with their parents doing nothing ( that is when they get a boat to cruise to the surrounding islands to hang out with the kids there like my husband and his brothers used to do) but when they are small I think just being with their parents and cousins and yes sometimes getting even a little bored and then inventing something to do is not a bad holiday plan. The girls did get a bit cabin crazy from time to time and were on top of each other like little cubs but most of the time they were playing so nicely just making up games and hanging out with their cousins. In two weeks we read the first Harry Potter with Cotton Candy and the third week we got halfway through the second one. We played games ( our favourites this summer were Pouet Pouet and Sardines), we baked together, we swam, we crafted, we rehearsed a shadow puppet show, we cruised on our little boat, we made a spa but most of the time the girls just played together. Being bored is not a bad thing in this hectic world. I would like to think it either loads your batteries or it makes you create something. I guess as a working parent of two fairly small girls I think of bored as a luxury I fairly stumble on so I may have a rosy tint on bored at this stage of my life. What do you think?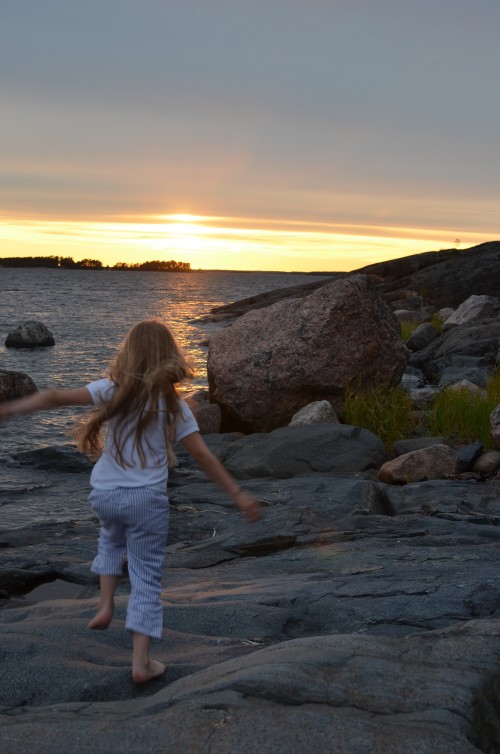 I for one was not bored on this holiday but I was very relaxed. If you give me a quiet place, a pile of books and some coffee I can last a long time very content. Now I´m happy to be back in the city to enjoy a few more days of idle being (read: hairdresser, manicures, pedicures, primping, prepping and a whole lot of laundry, planning meals, dodging the cleaning lady by having lunch with friends and that sort of thing) before an exciting ( but very short) work trip and then a few more days off before actually returning to the hustle and bustle of the everyday life. My life. The one I love. The one I wished for. The one I´m thankful for. But do not get me wrong… I could have easily been on holiday for another month! But hey, we started planning for our winter getaway and also so many nice little trips in the plans here to brighten up the upcoming darker months ( Can you say Paris?! And maybe London?! I have missed Paris so much it literally hurts…). 
Lattemamma
p.s. I do not mean it´s not nice to make plans and arrange activities and take children on travels I just think being idle is also important.