Jewellery for the Fall
by Sofia - in Random
Tykkäätkö pukukoruista? Minulla on muutamia arvokoruja joita käytän harva se päivä, mutta pidän myös pukukoruista. Niillä saa vähän iloa ja eloa sekä näyttävyyttä yksinkertaisiinkin asuihin. En ole kovin hyvä käyttämään isoja kaula- tai korvakoruja niin usein, mutta ranteeseeni kasaan helpostikin kiliseviä ja koliseviä koruja. Niille minulla on eniten käyttöä. Alla muutama joista tykkäisin syksyn asujen kanssa…
I like my few pieces of fairly understated precious jewellery I wear often but I also like wearing dress jewellery. Here are some bracelets I´m feeling this fall.
These gold bangles from Aerin would be brilliant and I love the clanking sound of bangles on ones wrist.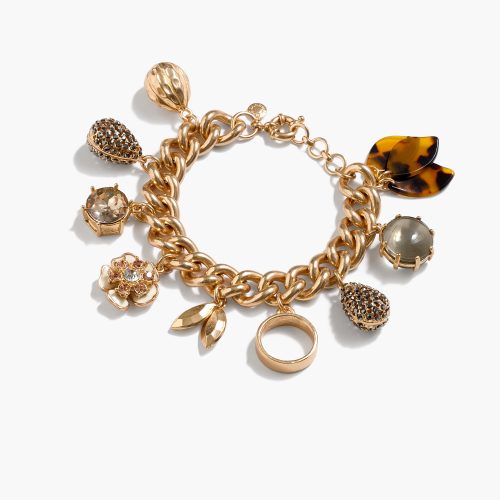 I had been looking for a nice dangly charm bracelet for a while and this one from J. Crew fit the description perfectly. I love the colours with beige, grey and cream outfits but also with navy & denim. It´s a little too much but just in the right way.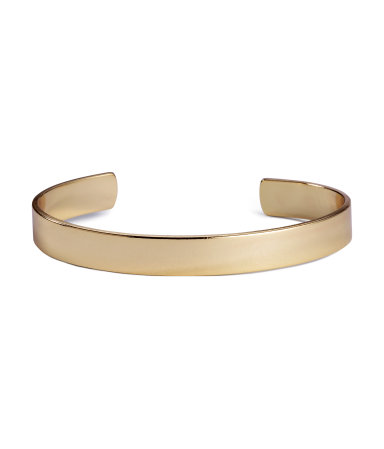 This simple golden cuff is more than affordable but it could make a grey cashmere sweater & jeans outfit by giving it a little something. And I always love pink & gold together too.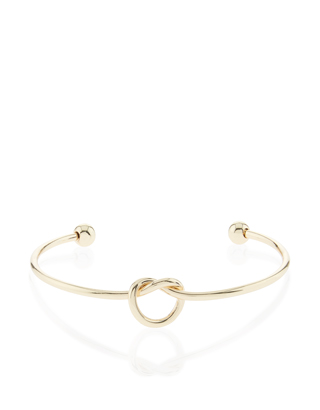 A simple love knot to go with a pretty blush silk blouse ( I need a pretty blush silk blouse).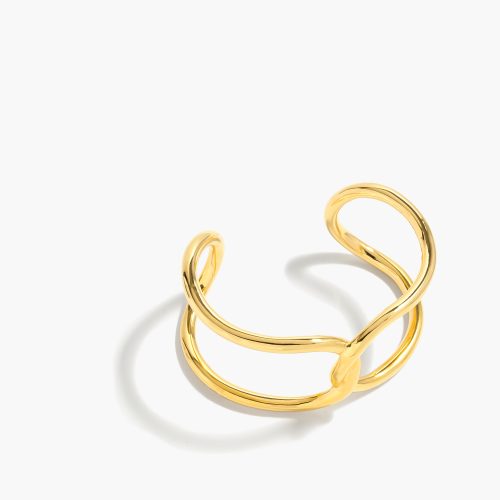 I´m also liking this fairly understated double U bracelet. Think white shirt, blue jeans or a pencil skirt, red lips and red nails.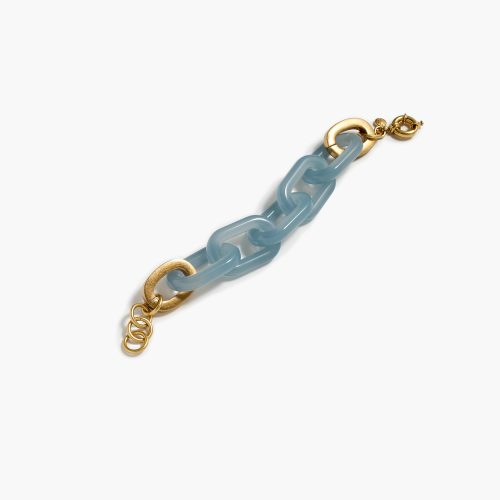 This lucite link bracelet has the most amazing colour. Perfect with the gold.
What do you think? I´m not very good at wearing necklaces or dangly earrings but I love piling things on my wrists. I often wear bracelets, sometimes dainty ones and sometimes clinking and clacking pieces. I guess for me wearing a bracelet seems most natural.
Käytätkö vain arvokoruja vai myös pukukoruja?
Lattemamma