Excited for right now…
by Sofia - in Random
These have caught my eye lately…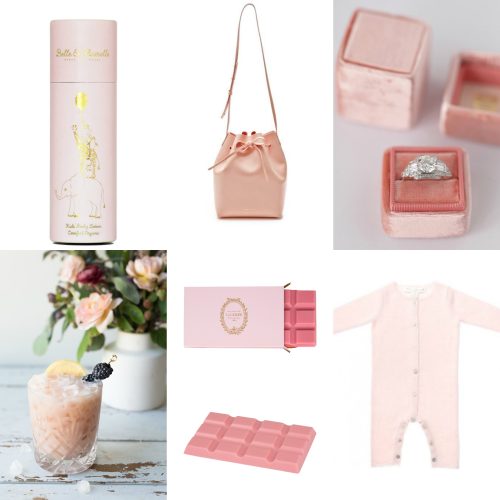 Our wedding anniversary is drawing near and I have been dreaming of one of these absolutely gorgeous boxes to keep my rings in. What colour would you choose?
These packages were so pretty they made me want to try the product.
I just got a cute new shoulder bag as an early Christmas present from my mom as I was on a lookout for a new evening bag and her friend was selling an un-used one with the tags still on. It´s blush pink and small ( a lot smaller than the Céline) and has a Chanel style chain shoulder strap. Mine is from Coccinelle ( this one). The little girls loved the bag so much! I have been craving small pink bags lately and especially this bucket bag from Mansur Gavriel has really caught my eye in many Pinterest pictures. 
Isn´t this cocktail pretty? You can find the Breakfast Bramble recipe here. 
I´m trying to decide on a perfect Christening present and I think this cashmere overall might just be it. With a special keepsake added of course.
The miniature pink chocolate bar from Ladurée is so cute! It´s so far the only thing I have for the girls christmas calendar.
 I wish you a lovely weekend! We are still on Holiday until early next week. ♥
Lattemamma