Happy week!
by Sofia - in Random
I´m still on holiday and have spent absolutely no time writing for the blog while here. Instead I have been digging my feet deep in the sand, stood in the waves of the ocean, collected shells, swam with a girl wrapped around my neck looking at her long lashes and the sun glistening above the sea. I have had mint tea and mini cupcakes to die for separately with my girls while the other was on the beach having ice-cream with daddy. I have ran by the sea, visited an orange farm ( we picked some incredible fresh tangerines), a drive through safari where we saw rhinos, hippos, zebras, giraffes and even lions ( the latter were in their own area behind a fence). We went for a father´s day lunch at a vineyard where we had a tour at the premises and a combined wine & chocolate tasting ( just chocolate for the girls). I´ve eaten great food and most of all I have relaxed, been with the ones I love and had time to listen to all of them. All in all it has been a fun, relaxing and satisfying vacation. It´s always a little sad when it ends but we will bring all the great memories home! And I hope you have kept the snow going for me as I can not wait to enjoy the white cozy Christmas feeling ♥.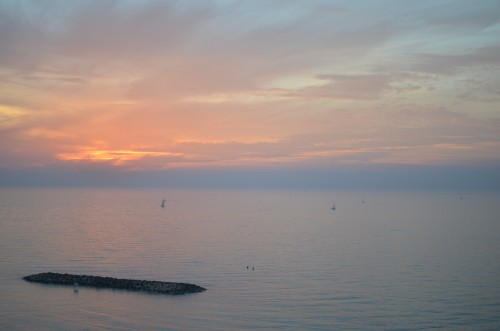 This is the view from our bedroom window. The whole wall is glass with sea views. So calming and refreshing. 
Have a great week!
Lattemamma