Bubble Gum is a ladybug fan, much like I was as a child ( and many others I presume). So when I saw the ladybug shirt on Jacadi´s collection I had to show it to her ( online). She obviously LOOOVED it ( " mom if I get that shirt it´s the only thing I need this summer"). So I had to get it for her. I went to Tallinn with my friend on Friday and luckily they still had her size. Now she is the proud owner of the ladybug shirt.
In my opinion it is a little pricey ( at 52€)  for a kid´s blouse, but it is lined, pretty ruffled linen with embroidered ladybugs on it. Besides it´s just so pretty and cute on her it´s worth it. It will be nice with shorts or pants and maybe also a skirt. She can even wear it to pre-school in the Fall with a cardigan.
Meet the ladybug shirt…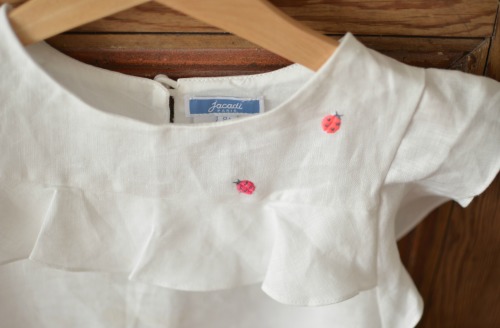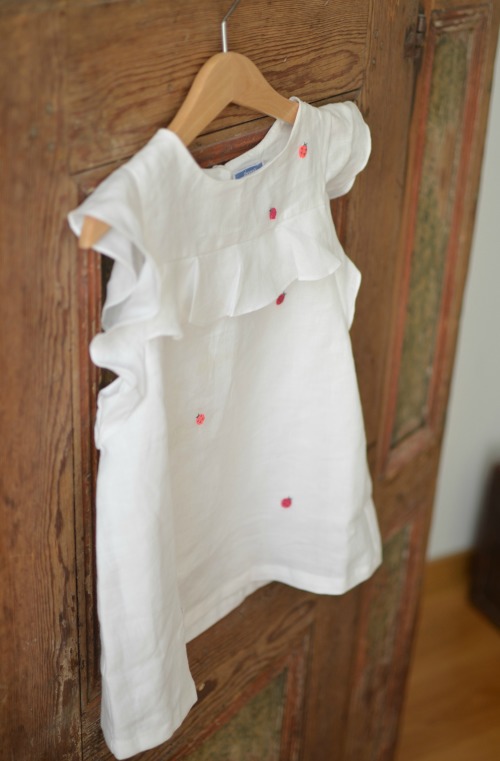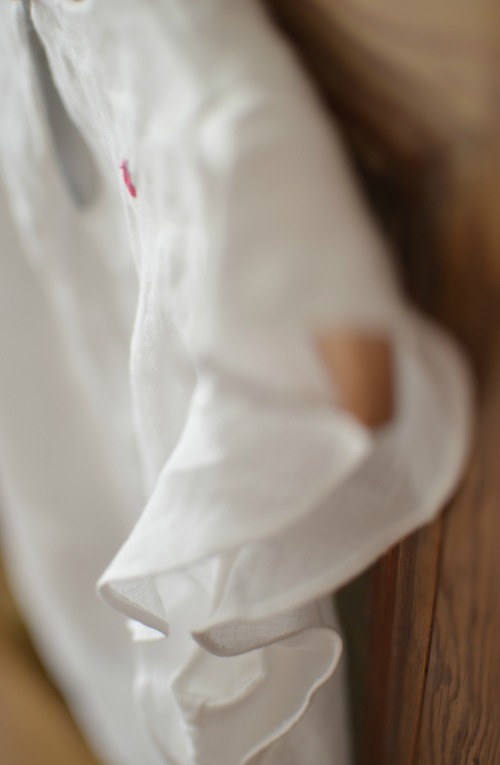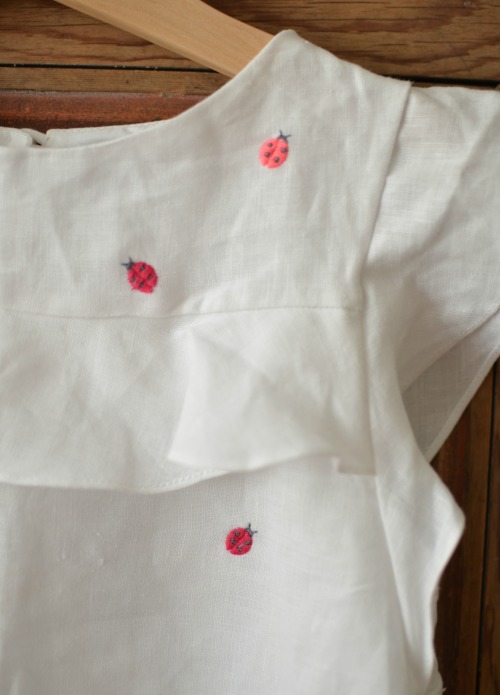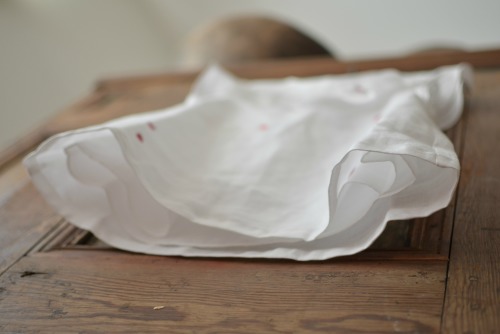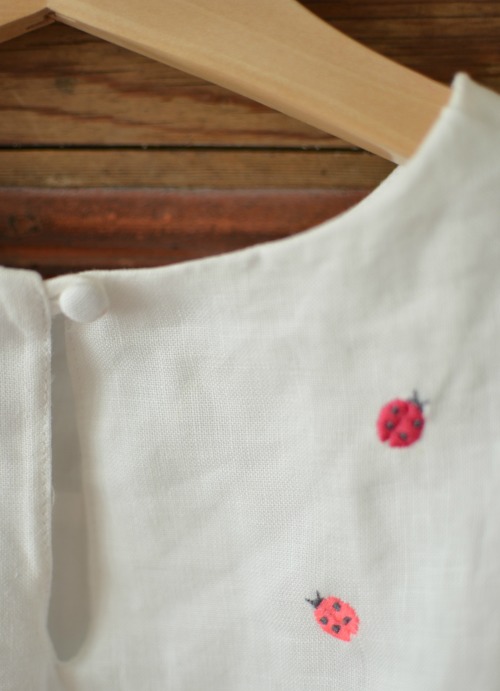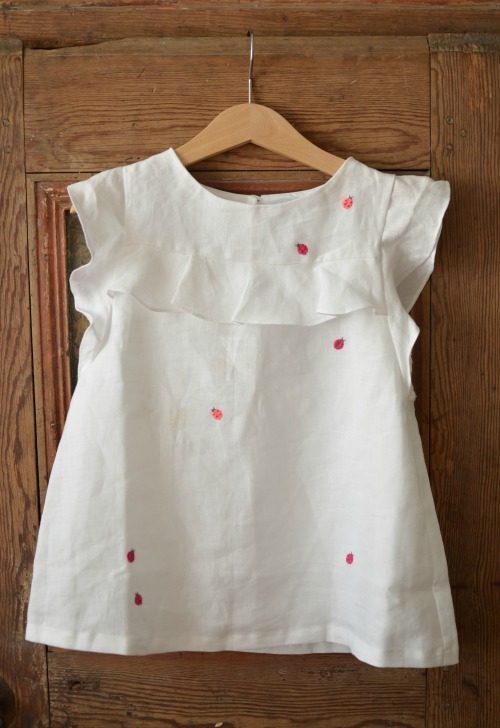 Tämä söpö leppäkerttupaita on Purkan tämän kesän suosikkivaate jo nyt, vaikka se ei ole vielä ollut kertaakaan päällä. Se on Jacadin mallistoa. Paita on pellavaa ja siihen on brodeerattu pieniä leppiksiä sinne tänne juuri sopivan vähän.
Meillä on tänään illalla Purkan päiväkodin viimeinen kevätjuhla ennen siirtymistä esikouluun ( joka on siis ihan samassa paikassa). Tytöt pääsevät päivällä kampaajalle ( hiusten leikkuu kesäksi oli muutenkin listalla, joten näin ajoitettuna se vaan lisää juhlan tuntua) ja illalla juhlaan puetaan ne ihanat Nona K´n mekot ja upouudet pikkukengät.
Ihanaa päivää!
Have a great day!
Lattemamma
p.s. I would have ironed it for the photos but my husband broke the iron just before this.