Lattemamma on instagram
by Sofia - in Random
Hey and happy Monday! I finally opened an Instagram account for the blog. I have been meaning to do it for ages but then yesterday I decided to just do it. I have had a personal Instagram account for a long time and I use it A LOT. So I don´t really even know why it took me so long to start one for the blog. But please do come follow me there! You can find it by @lattemammanblogi . I will be sharing hopefully inspirational things that I don´t necessarily have time to write about for the blog, it will be more fast paced and I do take those photos with my phone. The blog is not going anywhere as writing is what I love the most but lately I did feel like starting every blog post by saying sorry for dragging behind here so I figured it could be the space to fill the gaps. Like for instance I´m travelling to Paris with my mom on Thursday for our annual Christmas shopping trip so there you could be with me instantly instead of waiting to hear if I will write about it for the blog and when. Yay!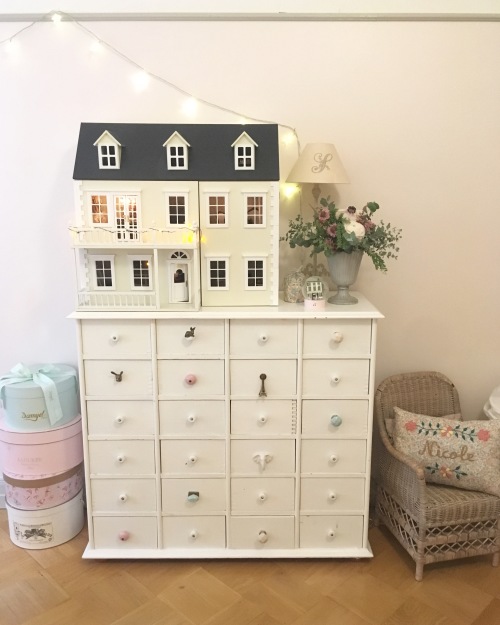 I wish you have a great start for this week! I´m travelling to New York ( yes again!) today  just for a day ( yes for work!) and I promise to Instagram something seasonal from there too! See you on Instagram!
Sain vihdoinkin avattua blogille Instagram tilin. Tervetuloa seuraamaan minua siellä, löydät sen nimellä @lattemammanblogi! Jaan siellä juttuja enemmän hetkessä, mutta jatkan silti edelleen toki bloginkin parissa. Instagramiin otan kuvat pääsääntöisesti puhelimen kameralla ( kuten tuon yllä olevan räpsyn tyttöjen huoneesta eilen) ja tekstin pätkät ovat lyhyitä joten se ei korvaa blogia vaan täydentää sitä.
Ihanaa alkavaa viikkoa, ajatella, että tällä viikolla alkaa joulukuu!
Lattemamma